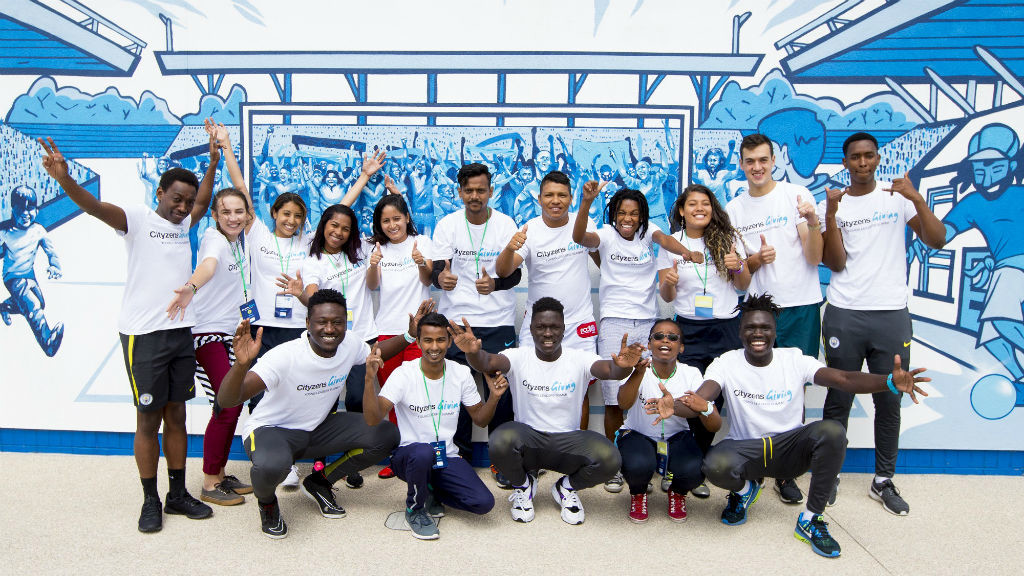 Developing tomorrow's community football leaders.
Through an integrated programme combining face-to-face training, remote mentoring, and digital networking, we are supporting more than 500 Young Leaders in Manchester and worldwide to deliver innovative community football programmes tackling pressing social issues.

Since 2014, community coaches from City in the Community have been travelling to our global community projects to share 30 years of community football know-how with our dedicated network of Young Leaders – all of whom have an unwavering commitment to make a change in their community.

Training is focused on enhancing the leadership, communications and team work skills of the young leaders, as well as sharing valuable knowledge on how to use the power of football to create a genuine social impact in their community.

Every year, we host a global Young Leaders Summit where young leaders from each of our global community projects fly over to the Etihad Campus for a week-long leadership summit.
This enables participants to further access leading edge training in community football and share learning about how they are using the game's unifying power to impact their communities.