Meet 21-year-old Jaidev Tripathy is from Gurgaon, a city just southwest of New Delhi in northern India, and learn how he became a passionate City supporter...
Jaidev's story is different, with the youngster not being exposed to football for several years, before finally, he found a hero who he looked up to - our very own David Silva.
"Looking back to slightly more than a decade ago, my younger self did not acknowledge the existence of football, or sports in general," he revealed.
"Often the last person to be picked in a football match, I wasn't motivated to take interest in football. But in 2010, a lot changed.
"A few of City's matches were being broadcast on television, and the 2010 FIFA World Cup was the experience which lured me into football, being the first football tournament I followed religiously.
"The World Cup introduced me to David Silva as a player. Even though he didn't feature much, he was a figure I had often heard of from my friend who supported Spain.
"Featuring in glimpses, his movement, ball control and passing were captivating  and Silva - it was love at first sight! 
"I then researched him online and learned his story and his progress at Valencia.
"To my utter surprise, coincidences don't get any better than what happened next.
"When I was reading through some articles about Manchester City pre-2010/2011 season, I came across the news. David Silva was announced as a player for Manchester City.
"The latter stages of that season were intense. I cheered the loudest as Crouch's own goal meant City qualified for the Champions League, and even louder when the team was victorious in the FA Cup.
"The newfound feeling of ecstasy was enough confirmation that I loved Manchester City with all my heart, leading to an increasing desire for more. This is how I became a Manchester City supporter."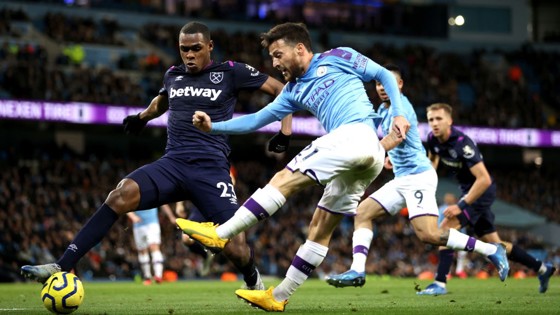 Silva, or 'El Mago' as he's commonly known at City, went on to write himself into the Club's history books.
In August 2019, the Spaniard made his 400th appearance for the Club and has managed to score 74 times, whilst also providing an incredible 137 assists in all competitions.
EL MAGO | 'David Silva: A Decade Of Magic' now available
The silky playmaker is a City legend and provided Jaidev with one of his favourite ever City moments.
"One of the earliest moments still fresh in my head is Silva's goal against Blackpool, one I witnessed live on television," he said. "A pure moment of individual brilliance in an intense game which Silva impacted as he came on as a substitute.
"It is one of the earliest moments of magic I had witnessed for Manchester City and Silva, which still remains fresh in memory."
The COVID-19 pandemic has wreaked havoc all over the globe, with India also being impacted negatively.
However, the 21-year-old has been managing to find ways to cope without watching his beloved City, partly thanks to some sterling work by the Official Manchester City Delhi supporters club.
"During a tough phase, especially with no matches to watch, what's kept me engaged and in-touch with Manchester City is being part of a wonderful supporters club, one continuously updating, interacting and engaging.
"We talk about City, as quizzes and competitions are regularly organised by some of the most enthusiastic and knowledgeable City fans around, making sure the 150 supporters part of the Delhi supporters club don't lose touch with or face major withdrawal symptoms due to lack of City in action.
"It's this togetherness during testing times which keep us sane and optimistic, just like Manchester City's mindset towards football, and we can't wait for football to be back and the story to resume!"
Same here, Jaidev, same here...
To find out more about Manchester City's Official Delhi Supporters Club or your local supporters club, visit supportersclubs.mancity.com.