Media Watch
1
Media Watch: 'Aguero the real deal'
TRUE BLUE: Sergio Aguero has signed a new contract extension with Manchester City
Saturday's media round-up features widespread acclaim for Sergio Aguero following news of the Manchester City striker's contract extension.
There are also words from both Kyle Walker and Neil Warnock looking ahead to this afternoon's Premier League encounter between Cardiff and City in South Wales.
And there is also news of a fitness boost for Kevin De Bruyne.
But we start with the reaction to Aguero's contract extension with the Club, confirmed on Friday, which will see him extend his stay at City until 2021.
It means the Club's all-time leading scorer will have chalked up a decade's service by that time and writing in the Daily Telegraph, James Ducker believes there many more highlights to look forward to.
Ducker writes: "Sergio Aguero has enjoyed two of the best seasons of his career under Guardiola and become a more rounded player in the process.
READ: Sergio Aguero signs new contract
WATCH: Pep Guardiola Cardiff press conference interview
GALLERY: Sergio Aguero career gallery
"Aguero has long signalled a desire to finish his playing career with his first club, Independiente, in his native Argentina but the striker intends to see out his best days at City.
"City's all-time leading scorer with 204 goals in 299 appearances, Aguero, who joined from Atletico Madrid for £38 million in 2011, is in line to make his 300th appearance for the club.
"Four of Aguero's seven full seasons with City ended with the forward claiming at least 30 goals and he only narrowly missed out on that milestone in two other campaigns with 28 and 29 goals respectively.
Have you read...?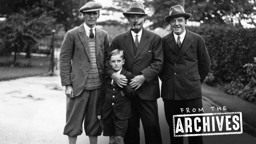 "Aguero is the latest in a long line of key players to commit their long-term futures to City. David Silva, Fernandinho, Kevin De Bruyne, Nicolas Otamendi, Ederson and Gabriel Jesus have all signed new deals over the past year."

For his part, The Sun's Martin Blackburn says that the new deal represents another major boost for both City and Kun.
Blackburn writes: "Sergio Aguero has handed Manchester City a huge lift by agreeing a one year extension to his contract.
"The club's all-time leading goalscorer is now tied to the Etihad until summer 2021 - by which time he will be 33.

"Aguero has previously talked of his wish to end his career back in his homeland playing for his first club Independiente.
"And while that may still happen, he has committed the remainder of this season plus the next two to City.
"If he sees out the deal, he will have spent a full decade with the current champions who he joined from Atletico Madrid in 2011."
Reporting for the Daily Mail, Jack Gaughan says that Aguero produced some of the best football in his career since the arrival of Pep Guardiola at the Etihad.
And he says Kun is confident that City can achieve even more success in the next few seasons.
Scribes Gaughan: "The 30-year-old has since claimed he is playing the best football of his career and recently praised Guardiola's knee specialist Dr Ramon Cugat for his role in that.
READ: Sergio Aguero contract talking points
WATCH: Inside City Episode 310
"Aguero revealed he feels sharper than ever, while City have moved to keep their older heads around after David Silva, 32, penned fresh terms until 2020 last year.
"'It's true that we've got a lot of young talent, that in the future can make the difference,' he added. 'At the same time the youngsters are quite developed already, like Leroy (Sane), Raheem (Sterling), Bernardo (Silva) and Gabriel (Jesus).
"'There are a lot of players, that have got things to improve and learn, but being in this club you learn and improve faster than anywhere else.
"'We have a good team, we need to be focused and if we are at 100 per cent, we have lots of chances to do great things.'
On the field meanwhile City will be looking to bounce back to winning ways this afternoon after the midweek Champions League loss to Lyon when we return to Premier League action away at Cardiff City.
In an exclusive interview with the Mail, Kyle Walker says he knows from personal experience that Cardiff boss Neil Warnock will have his players fired up for the match.

Ian Ladyman writes: "Walker knows Warnock well. Born two minutes from Bramall Lane, the England defender grew up watching Warnock's Sheffield United then served under him as an apprentice and spent six months with him at QPR on loan from Tottenham.
"'Neil will defend his players to the end of the earth but he is not stupid and will know that some naughty things happened in that game,' said Walker.
"'He is funny, a character but enjoyable. People at Sheffield United — past and present — are proud of what I have achieved and I owe them a lot.
"But Neil will say things in the dressing room to get you firing and believe me it does work. We will have to be ready.' "
Also looking ahead to the game, the Manchester Evening News report on how the veteran Cardiff boss believes the reigning champions represent the ultimate test.
Simon Bajkowski writes: "Manchester City's 'unique' team are still the team to beat for Cardiff City manager Neil Warnock.
READ: Which TV channel is Cardiff v City on
WATCH: Pep Guardiola Cardiff press conference Part 2
"Chelsea and Liverpool sit on top of the table with perfect starts to the season and Jurgen Klopp's team have got many people excited after a heavy year of spending to improve the team.
"Despite a shock Champions League defeat in midweek, Pep Guardiola's side have enjoyed a solid start domestically and are unbeaten after five games.
"And for Warnock, whose side lost 2-0 at home to the Blues in the FA Cup last year, the Centurions are a more complete side than their title rivals.
"We just want to do our best," he said ahead of the game.
"They're a unique team. I know Liverpool and Chelsea are good, I still think this is the team that have got everything in their locker so it is a real test for you as a team and staff."
Finally, there's encouraging news from ESPN regarding a potential return to action for injured Blues midfielder Kevin De Bruyne.

They report: "Manchester City midfielder Kevin De Bruyne is recovering ahead of schedule from a right knee injury and hopes to return to action against rivals Manchester United in the Premier League in November.
"De Bruyne, who scored eight goals and provided 16 assists in City's record-setting run to the Premier League title last season, said he could be back at training next month as he targets an early return in time for the Manchester derby on Nov. 11.
"I still need three, four, five weeks, but I'm getting there," De Bruyne said at the launch of FIFA 19. "Hopefully, I can be back soon, help the team, and perform well."