Men's Team
1
Which TV channel is Cardiff v Man City on?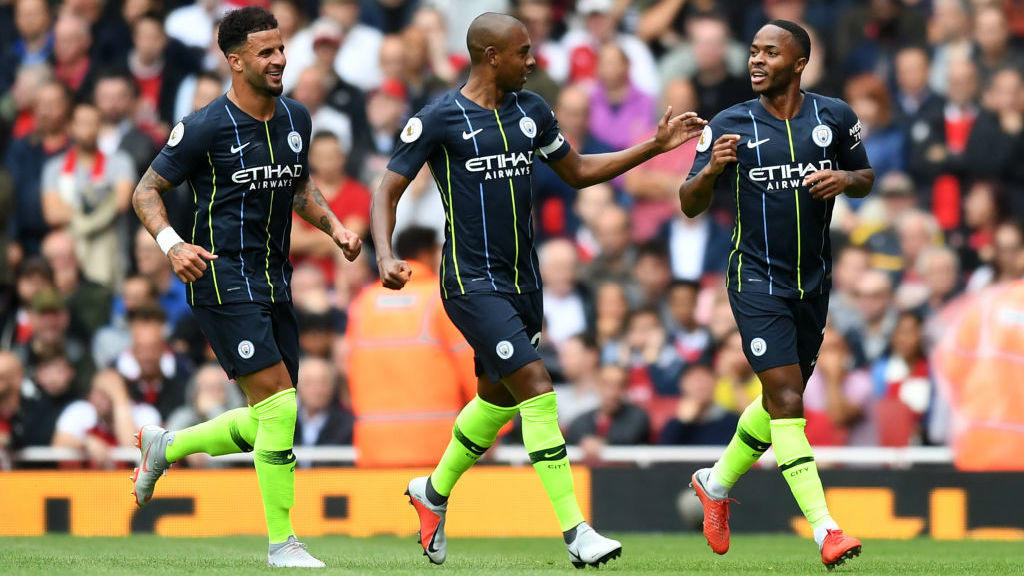 Find out where in the world you can watch TV coverage of Cardiff City v Manchester City in the Premier League.
The game will be played at the Cardiff City Stadium on Saturday 22 September, kick-off at 3.00pm (BST).
Pep Guardiola's side will be looking to record a fourth successive Premier League victory as the Blues return to domestic action following the midweek Champions League Group F clash at home to Lyon.
Have you read...?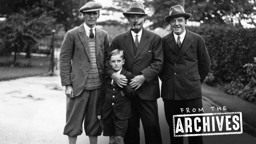 City have already experience of playing at the South Wales ground from earlier this year, having visited Cardiff in the fourth round of the FA Cup in January where the Blues recorded a 2-0 victory.

READ: Key dates, fixtures, kick-off times and cup draws for September
WATCH: Cardiff v Manchester City | FA Cup highlights
For viewers around the world, check out our global TV listings, courtesy of livesoccertv.com.
You can also follow live updates via our Matchday Centre or our Twitter: @ManCity.
| | |
| --- | --- |
| Algeria | beIN Sports HD 1,beIN SPORTS CONNECT |
| Angola | SuperSport 6 Africa |
| Anguilla | Flow Sports App,Flow Sports Premier |
| Antigua and Barbuda | Flow Sports App,Flow Sports Premier |
| Argentina | DIRECTV Sports Argentina,DIRECTV Play Deportes |
| Aruba | DIRECTV Sports Caribbean,Flow Sports Premier,Flow Sports App |
| Australia | Optus Sport |
| Bahamas | Flow Sports App,Flow Sports Premier,DIRECTV Sports Caribbean |
| Bahrain | beIN Sports HD 1,beIN SPORTS CONNECT |
| Barbados | Flow Sports App,DIRECTV Sports Caribbean,Flow Sports Premier |
| Benin | SuperSport 6 Africa |
| Bermuda | Flow Sports Premier,Flow Sports App |
| Botswana | SuperSport 6 Africa |
| Brazil | ESPN no Brasil,Watch ESPN Brasil |
| British Virgin Islands | Flow Sports Premier,Flow Sports App |
| Brunei | beIN Sports 3 Thailand,beIN Sports Connect Thailand |
| Burkina Faso | SuperSport 6 Africa |
| Burundi | SuperSport 6 Africa |
| Cambodia | beIN Sports Connect Thailand,beIN Sports 3 Thailand |
| Cameroon | SuperSport 6 Africa |
| Canada | TSN1,TSN GO |
| Cape Verde | SuperSport 6 Africa |
| Cayman Islands | Flow Sports App,Flow Sports Premier |
| Central African Republic | SuperSport 6 Africa |
| Chad | SuperSport 6 Africa,beIN Sports HD 1,beIN SPORTS CONNECT |
| Chile | DIRECTV Sports Chile,DIRECTV Play Deportes |
| China | PPTV Sport China,BesTV,Ssports Live,QQ Sports Live |
| Colombia | DIRECTV Sports Colombia,DIRECTV Play Deportes |
| Comoros | SuperSport 6 Africa |
| Congo | SuperSport 6 Africa |
| Congo DR | SuperSport 6 Africa |
| Costa Rica | Sky HD,SKY Planeta Fútbol |
| Cote D'Ivoire | SuperSport 6 Africa |
| Curacao | DIRECTV Sports Caribbean |
| Djibouti | beIN Sports HD 1,SuperSport 6 Africa,beIN SPORTS CONNECT |
| Dominica | Flow Sports App |
| Dominican Republic | Flow Sports Premier,SKY Planeta Fútbol,Sky HD |
| Ecuador | DIRECTV Play Deportes,DIRECTV Sports Ecuador |
| Egypt | beIN SPORTS CONNECT,beIN Sports HD 1 |
| El Salvador | SKY Planeta Fútbol,Sky HD |
| Equatorial Guinea | SuperSport 6 Africa |
| Eritrea | SuperSport 6 Africa |
| Ethiopia | SuperSport 6 Africa |
| Fiji | Sky Pacific |
| Gabon | SuperSport 6 Africa |
| Gambia | SuperSport 6 Africa |
| Ghana | SuperSport 6 Africa |
| Grenada | Flow Sports Premier,Flow Sports App |
| Guatemala | Sky HD,SKY Planeta Fútbol |
| Guinea | SuperSport 6 Africa |
| Guinea-Bissau | SuperSport 6 Africa |
| Honduras | SKY Planeta Fútbol,Sky HD |
| Hong Kong | LeTV Sports Hong Kong |
| India | Hotstar |
| Indonesia | beIN Sports 3 Indonesia |
| International | TalkSport Radio World,Cardiff City TV |
| Iran | beIN Sports HD 1,beIN SPORTS CONNECT |
| Iraq | beIN SPORTS CONNECT,beIN Sports HD 1 |
| Jamaica | Flow Sports App,Flow Sports Premier |
| Japan | SportsNavi Live |
| Jordan | beIN SPORTS CONNECT,beIN Sports HD 1 |
| Kenya | SuperSport 6 Africa |
| Korea Republic | SPOTV+ |
| Kuwait | beIN SPORTS CONNECT,beIN Sports HD 1 |
| Laos | beIN Sports 3 Thailand,beIN Sports Connect Thailand |
| Lebanon | beIN Sports HD 1,beIN SPORTS CONNECT |
| Lesotho | SuperSport 6 Africa |
| Liberia | SuperSport 6 Africa |
| Libya | beIN Sports HD 1,beIN SPORTS CONNECT |
| Macau | Ssports Live |
| Madagascar | SuperSport 6 Africa |
| Malawi | SuperSport 6 Africa |
| Mali | SuperSport 6 Africa |
| Mauritania | beIN SPORTS CONNECT,beIN Sports HD 1 |
| Mauritius | SuperSport 6 Africa |
| Mexico | Sky HD,SKY Planeta Fútbol |
| Mongolia | SPS HD |
| Montserrat | Flow Sports Premier,Flow Sports App |
| Morocco | beIN SPORTS CONNECT,beIN Sports HD 1 |
| Mozambique | SuperSport 6 Africa |
| Namibia | SuperSport 6 Africa |
| Nicaragua | SKY Planeta Fútbol,Sky HD |
| Niger | SuperSport 6 Africa |
| Nigeria | SuperSport 6 Africa |
| Oman | beIN SPORTS CONNECT,beIN Sports HD 1 |
| Palestinian Territory | beIN SPORTS CONNECT,beIN Sports HD 1 |
| Panama | Flow Sports Premier,Sky HD,Flow Sports App,SKY Planeta Fútbol |
| Peru | DIRECTV Play Deportes,DIRECTV Sports Peru |
| Philippines | beIN Sports 3 Premier League HD |
| Poland | Canal+ Sport Online |
| Puerto Rico | DIRECTV Sports Puerto Rico |
| Qatar | beIN SPORTS CONNECT,beIN Sports HD 1 |
| Russia | Match TV Football 2,NTV+ Sport Online |
| Rwanda | SuperSport 6 Africa |
| Saint Kitts and Nevis | Flow Sports Premier,Flow Sports App |
| Saint Lucia | Flow Sports App,Flow Sports Premier |
| Saint Vincent and the Grenadines | Flow Sports Premier,Flow Sports App |
| Sao Tome And Principe | SuperSport 6 Africa |
| Saudi Arabia | beIN Sports HD 1,beIN SPORTS CONNECT |
| Senegal | SuperSport 6 Africa |
| Seychelles | Flow Sports App,SuperSport 6 Africa,Flow Sports Premier |
| Sierra Leone | SuperSport 6 Africa |
| Somalia | beIN Sports HD 1,beIN SPORTS CONNECT |
| South Africa | SuperSport 6,SuperSport 6 Africa |
| South Sudan | SuperSport 6 Africa,beIN SPORTS CONNECT,beIN Sports HD 1 |
| Spain | Movistar+,#Vamos |
| Sudan | beIN SPORTS CONNECT,beIN Sports HD 1 |
| Swaziland | SuperSport 6 Africa |
| Syria | beIN Sports HD 1,beIN SPORTS CONNECT |
| Tanzania | SuperSport 6 Africa |
| Thailand | beIN Sports Connect Thailand,beIN Sports 3 Thailand |
| Togo | SuperSport 6 Africa |
| Trinidad and Tobago | DIRECTV Sports Caribbean,Flow Sports App,Flow Sports Premier |
| Tunisia | beIN SPORTS CONNECT,beIN Sports HD 1 |
| Turkey | Digiturk Play |
| Turks and Caicos Islands | Flow Sports App,Flow Sports Premier |
| Uganda | SuperSport 6 Africa |
| United Arab Emirates | beIN Sports HD 1,beIN SPORTS CONNECT |
| United Kingdom | BBC Radio Manchester |
| United States | NBC Sports Live,NBCSports.com,Telemundo Deportes En Vivo,CNBC |
| Uruguay | DIRECTV Play Deportes,DIRECTV Sports Uruguay |
| Venezuela | DIRECTV Sports Venezuela,DIRECTV Play Deportes |
| Yemen | beIN SPORTS CONNECT,beIN Sports HD 1 |
| Zambia | SuperSport 6 Africa |
| Zimbabwe | SuperSport 6 Africa |