Men's Team
1
Aguero 2021: How many can he score?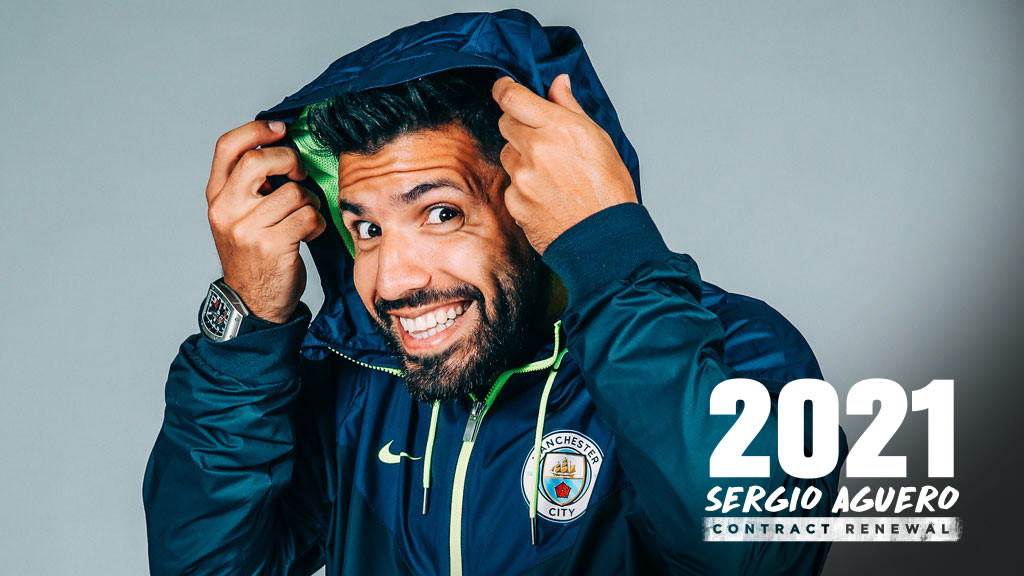 DONE DEAL: Sergio Aguero
Sergio Aguero has signed a new contract extension keeping him with the Club until 2021 - here are five things to consider about the news!
1

Best yet to come?

"I'm not sure if this is the best start (to) a season for me, but it's the best I've felt in years," Aguero told ManCity.com during the recent international break.

Surgery on his knee after last season has put a new spring in Sergio's step. He only turned 30 in June and from the looks of his early season performances, which have seen him tearing across the Etihad turf, Aguero is hitting a new peak.
2

City GOAT?

Identifying the greatest player ever to pull on a sky Blue shirt is a pleasantly subjective debate. Colin Bell is always a major factor in any such discussion, while David Silva's consistent brilliance makes him many a modern-fan's favourite. Sergio will already have his share of votes - if only for the QPR goal alone - but with most of this season remaining, plus two more to come, Aguero will have plenty of chance to strengthen his argument to be the City greatest of all time!

READ: Aguero signs new City contract
3

How many more?

Aguero has plundered 204 goals so far, and now we know he is staying until the summer of 2021 the immediate question is: how many more can he get? Hopefully our Argentinian striker can steer clear of serious injury and if he does he will surely stand a good chance of overtaking a slew of illustrious names from the world of football. For comparison's sake in English football, all but Ian Rush's remarkable record at Liverpool appear to be within striking distance of Sergio.

A selection of English Club leading scorers is: Ian Rush 346 (Liverpool), Jimmy Greaves (Spurs) 266 goals, Wayne Rooney 253 (Utd), Thierry Henry (Arsenal) 228, Frank Lampard (Chelsea) 211.
4

Testimonial year

Sergio's deal will take him to 10 years service at the Club - a brilliant effort. His game is based on explosiveness and goals - two things that can be hard to maintain over a long period of time. The fact he has done that, and is arguably improving, is testament to his professionalism and pedigree.
ICYMI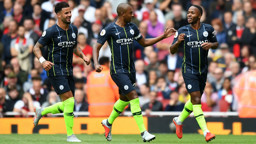 5

Inspirational

Every young footballer playing on the street or park loves to have a hero - and Aguero fits that bill perfectly. He's our number 10 (former 16 of course) has a twinkle in his eye, and he gave us Agueroooooo - a feat no doubt imitated countless times on local pitches around Manchester and beyond. Commentator Martin Tyler famously said that "I swear you'll never see anything like this again," after Aguero's QPR goal. But with three years now remaining, could there yet be another magical Sergio moment waiting to happen?