Pep Guardiola hailed the debut displays of Manchester City new boys Ederson and Kyle Walker after the opening game of the Club's US Tour.
And in the wake of the 2-0 loss to Manchester United, the City manager also revealed he was confident that goalkeeper Ederson and right-back Walker would be joined by two or three further new arrivals before the transfer window closes at the end of August.
"Both Ederson and Kyle gave an outstanding performance and those guys who came are going to help us a lot," said the City manager who deployed versatile Brazilian midfielder Fernandinho as left-back against United.
"Of course we would like to have new players in as soon as possible but we have 11 months in front of us to play a lot of games.
"We know how complicated the market is and there are a lot of clubs and we will find the best solution to help us to improve.
"Fernandinho has a huge heart. Wherever you ask him to play it doesn't matter - he does it - and it's not easy to find these kind of players.
Picture Special Popular this week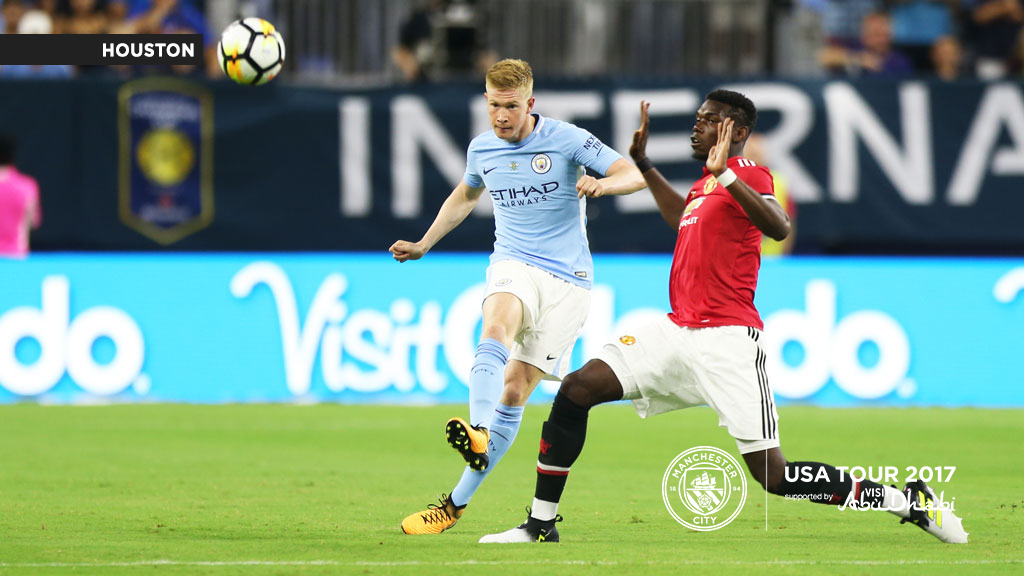 "Of course, it's not his regular position but he did it and that's why I was very pleased with both him and the group.
"But, of course, we need players in those positions – we need two or three defenders - and sooner or later they will come."
Despite the result, there were many positives for the City boss to reflect on – not least the vibrant display of several of his young stars.
"Of course, we would have liked to have won the game but I was very pleased with the players," Guardiola added.
"A number were playing in different positions and there were people like Patrick Roberts, who was playing his first game with us, Tosin Adarabioyo.
"We saw some very good things and I am pleased with that."
The City manager also revealed how impressed he was with both the facilities and warm welcome the squad had enjoyed in Houston on the first leg of the Club's US Tour.
Guardiola was also heartened by the big turn-out of supporters with more than 67,000 fans present at the NRG Stadium to watch the first-ever overseas Manchester derby.
"I was really impressed with the facilities here in Houston. When I first saw the stadium I said it was impossible that we would get a full crowd," Pep added.
"It was really, really good and, hopefully, the fans enjoyed it – I was really impressed with how many people came to see us."