Men's Team
1
City v Manchester United: Global TV listings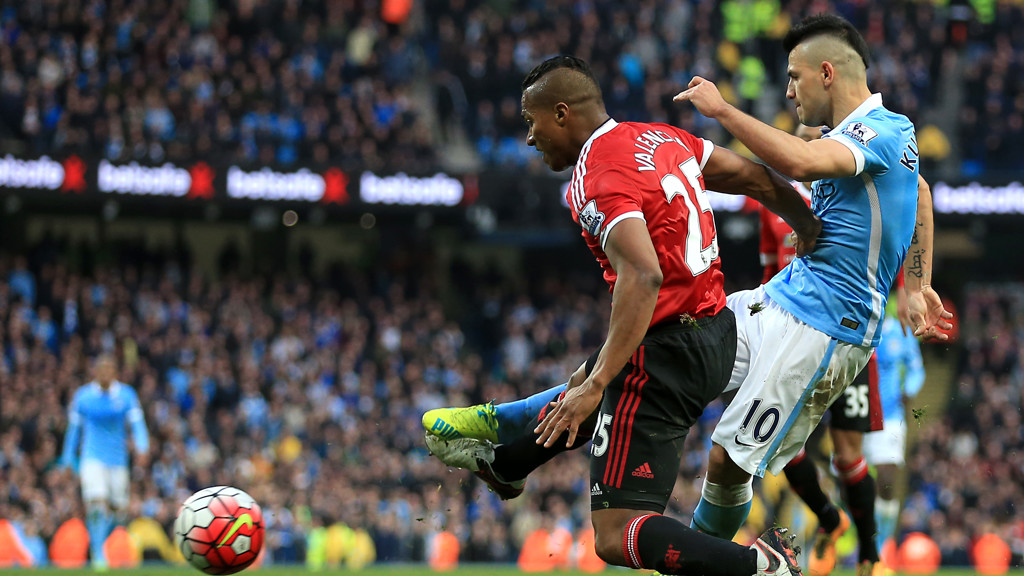 AGUERO: Sergio is likely to play a part in Monday's Manchester derby in Beijing.
The first Manchester derby outside the UK takes place on Monday in Beijing and we've got the complete list of TV channels showing the game around the world.
Here's all the details of where you can watch City v Manchester United around the globe, courtesy of livesoccertv.com.
| | |
| --- | --- |
| Albania | Tring Sport 1 |
| Algeria | beIN Sports Arabia 1 HD,beIN Sports Arabia 11 HD |
| Andorra | beIN Sports 1 |
| Argentina | ESPN Play Argentina,ESPN Play Latin America,DIRECTV Sports Argentina,DIRECTV Play Deportes |
| Aruba | DIRECTV Sports Caribbean |
| Australia | Optus Sport |
| Bahrain | beIN Sports Arabia 1 HD,beIN Sports Arabia 11 HD |
| Bangladesh | Sony ESPN |
| Barbados | DIRECTV Sports Caribbean |
| Belgium | Play Sports 1 |
| Belize | ESPN Play Argentina |
| Bhutan | Sony ESPN |
| Bolivia | ESPN Play Argentina,ESPN Play Latin America |
| Bosnia and Herzegovina | Arena Sport 1 |
| Bulgaria | Ring.bg,Voyo Sport |
| Burundi | Startimes World Football |
| Canada | TSN5,TSN4 |
| Chad | beIN Sports Arabia 11 HD,beIN Sports Arabia 1 HD |
| Chile | ESPN Play Latin America,DIRECTV Sports Chile,ESPN Play Argentina,DIRECTV Play Deportes |
| China | Tianjin Sports Channel,LeTV,Guangdong Sports Channel |
| Colombia | DIRECTV Play Deportes,DIRECTV Sports Colombia,ESPN Play Latin America |
| Congo | Startimes World Football |
| Costa Rica | ESPN Play Argentina |
| Croatia | Arena Sport 1 |
| Curacao | DIRECTV Sports Caribbean |
| Cyprus | Cytavision Sports HD,Cytavision Sports 1 |
| Czech Republic | DIGI Sport 1 |
| Denmark | 6'eren |
| Djibouti | beIN Sports Arabia 1 HD,beIN Sports Arabia 11 HD |
| Ecuador | ESPN Play Latin America,DIRECTV Play Deportes,DIRECTV Sports Ecuador |
| Egypt | beIN Sports Arabia 11 HD,beIN Sports Arabia 1 HD |
| France | beIN Sports 1 |
| Germany | Sport1 Germany |
| Guinea | Startimes World Football |
| Hong Kong | Soccer Betting Channel 64,Cable TV Channel 203 HD,Super Soccer Channel 61,Cable TV Channel 201 HD,LeTV |
| Iceland | Stöð 2 Sport |
| India | Sony ESPN |
| Indonesia | iNews TV |
| International | Bet365,MUTV Online,bwin,LS.tv |
| Iran | beIN Sports Arabia 1 HD,beIN Sports Arabia 11 HD |
| Iraq | beIN Sports Arabia 1 HD,beIN Sports Arabia 11 HD |
| Ireland | MUTV |
| Israel | Sport 1 |
| Italy | PremiumSport 2 HD |
| Japan | GOAL TV Japan |
| Jordan | beIN Sports Arabia 11 HD,beIN Sports Arabia 1 HD |
| Kenya | Startimes World Football |
| Kuwait | beIN Sports Arabia 1 HD,beIN Sports Arabia 11 HD |
| Lebanon | beIN Sports Arabia 1 HD,beIN Sports Arabia 11 HD |
| Libya | beIN Sports Arabia 1 HD,beIN Sports Arabia 11 HD |
| Malaysia | HyppTV |
| Maldives | Sony ESPN |
| Malta | GO Sports |
| Mauritania | beIN Sports Arabia 11 HD,beIN Sports Arabia 1 HD |
| Mexico | ESPN Play Latin America |
| Monaco | beIN Sports 1 |
| Montenegro | Arena Sport 1 |
| Morocco | beIN Sports Arabia 11 HD,beIN Sports Arabia 1 HD |
| Mozambique | Startimes World Football |
| Myanmar | Skynet Myanmar |
| Nepal | Sony ESPN |
| Netherlands | Fox Sports 2 |
| Nigeria | Startimes World Football |
| Norway | TV2 Sumo,TV2 Sport Premium |
| Oman | beIN Sports Arabia 11 HD,beIN Sports Arabia 1 HD |
| Pakistan | Sony ESPN |
| Palestinian Territory | beIN Sports Arabia 1 HD,beIN Sports Arabia 11 HD |
| Panama | ESPN Play Latin America |
| Paraguay | ESPN Play Latin America |
| Peru | DIRECTV Play Deportes,ESPN Play Latin America,DIRECTV Sports Peru |
| Poland | Eleven Poland |
| Portugal | Sport TV1 |
| Puerto Rico | DIRECTV Sports Puerto Rico |
| Qatar | beIN Sports Arabia 1 HD,beIN Sports Arabia 11 HD |
| Romania | Digi Sport 2 Romania |
| Rwanda | Startimes World Football |
| Saudi Arabia | beIN Sports Arabia 11 HD,beIN Sports Arabia 1 HD |
| Serbia | Arena Sport 1,Arena Sport 1 Serbia |
| Singapore | beIN Sports HD Singapore,StarHub Go |
| Slovakia | DIGI Sport 1 |
| Slovenia | ŠTV 1 |
| Somalia | beIN Sports Arabia 1 HD,beIN Sports Arabia 11 HD |
| South Africa | Startimes World Football |
| South Sudan | beIN Sports Arabia 11 HD,beIN Sports Arabia 1 HD |
| Spain | Mega TV |
| Sri Lanka | Sony ESPN |
| Sudan | beIN Sports Arabia 1 HD,beIN Sports Arabia 11 HD |
| Sweden | Kanal 5 Sweden |
| Syria | beIN Sports Arabia 1 HD,beIN Sports Arabia 11 HD |
| Tanzania | Startimes World Football |
| Thailand | PPTV |
| Trinidad And Tobago | DIRECTV Sports Caribbean |
| Tunisia | beIN Sports Arabia 1 HD,beIN Sports Arabia 11 HD |
| Turkey | CNN Türk |
| Uganda | Startimes World Football |
| United Arab Emirates | beIN Sports Arabia 1 HD,beIN Sports Arabia 11 HD |
| United Kingdom | MUTV |
| United States | ESPN Deportes TV,WatchESPN,ESPN Deportes Radio,ESPN2 |
| Uruguay | ESPN Play Latin America,DIRECTV Sports Uruguay,DIRECTV Play Deportes |
| Venezuela | DIRECTV Sports Venezuela,DIRECTV Play Deportes,ESPN Play Latin America |
| Yemen | beIN Sports Arabia 1 HD,beIN Sports Arabia 11 HD |