Men's Team
1
United v City: Need to know preview
All the key information about the 170th Manchester Derby, all in one place, with our bite-sized preview...
Need to know
Match: United (3rd in Premier League) v City (1st in Premier League)
Competition: Premier League
Date and time: Sunday 25 October, 2.05pm (GMT)
Referee: Mark Clattenberg
Last time: United 4-2 City, 12 April 2015
Head to head record:
Matches 169, City wins 49, Draws 50, United wins 69
Form
United: WLWWWL
City: WWLLWW


Tickets: Sold out
Key Quotes
Manuel Pellegrini: "I think that our team, if you remember last season, we had a lot of different ways to play. Last season we had the four strikers injured and we played with Milner and he scored two goals I think in two or three games and our team scored 15 goals without strikers. We have players with characteristics that can play different ways, and every one of them can score."
Kevin De Bruyne: "If you win it's nice for everyone and that's what we'll be trying to do. If you take a point or even lose, it's not ideal but there are still almost 30 games to go so this result won't be the deciding factor in who wins the title. There are still many points to be won and lost in the coming months."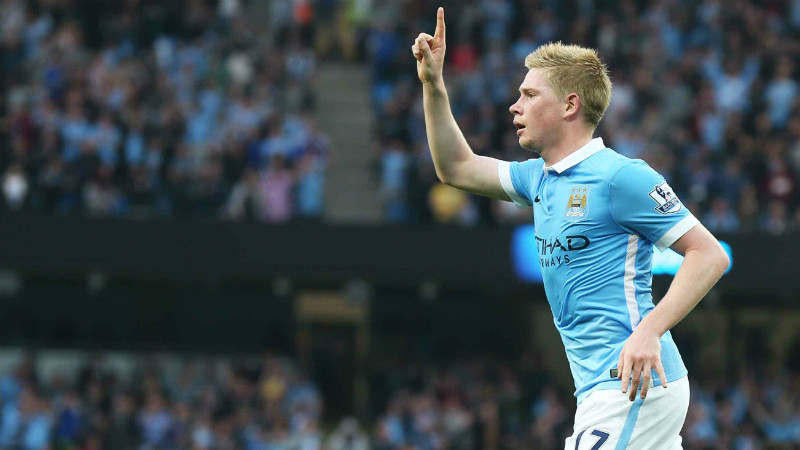 Kelechi Iheanacho: "I haven't thought that much about it because I've never played in a Manchester derby before and I don't know what it feels like so for me, it would just be a normal game and I wouldn't play my football any differently.
"I think Martial is a very good striker – he's a young lad and the same age as I am, 19. He's very composed in front of goal and he will be a threat if we allow him time and space in the final third."
Louis Van Gaal: "We are second or third, there is a goal difference and a point difference, so I think they are the favourites."
Bastian Schweinsteiger: "I am definitely looking forward to the derby against City. I think it is something very special and we should be very happy that we have two big clubs in one city that are also playing in the Champions League."
Team News
Out (City): Aguero, Silva, Nasri, Clichy, Delph
Out (United): Shaw, McNair, Young
Further Reading
Pellegrini: Injuries won't halt goal charge
Your view on the Manchester Derby: #ThreeWordDerby
United v City: The Opposition View
Stats focus: City and United's seasons so far
De Bruyne: We won't change our style
Iheanacho hoping for chance to shine in Manchester derby