Men's Team
1
Iheanacho hoping for opportunity to shine in derby
celkelechi
Kelechi Iheanacho is hoping to show that it's not only Manchester United who have a talented teenager leading their line.
Iheanacho, ten months younger than his United counterpart Anthony Martial, has only been promoted to first team duties this season, but announced his arrival on the big stage with a last-minute winner at Crystal Palace in August.
He should have had his second Premier League goal at the weekend, too, but for a wrongly disallowed goal against Bournemouth and he is again in stand-by for the Manchester derby this weekend as one of only two fit City strikers.
Typically relaxed, the Nigerian youngster says if he does get a chance to play, it will just another game to him.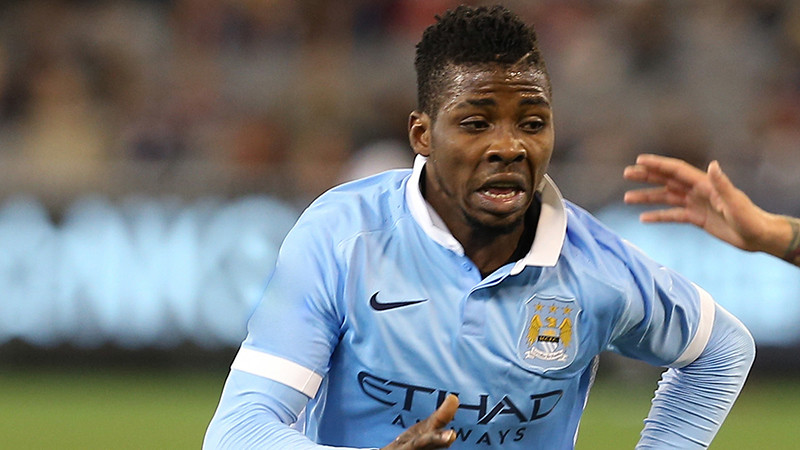 "I haven't thought that much about it because I've never played in a Manchester derby before and I don't know what it feels like so for me, it would just be a normal game and I wouldn't play my football any differently," said Iheanacho.
Hopefully, I can get to play some part on Sunday and obviously I hope I can help my team take the three points we need

...Iheanacho #72...
Tipped for big things, Kelechi is relishing his promotion to the senior squad this season and enjoying learning from the likes of Sergio Aguero, Wilfried Bony and the rest of City's stellar squad.
He also admits he respects United's Martial and believes the French striker isn't feeling the pressure of his sizeable transfer fee.
"I think Martial is a very good striker – he's a young lad and the same age as I am, 19. He's very composed in front of goal and he will be a threat if we allow him time and space in the final third.
"I don't think he has any pressure on him because all he needs to do is play football and score goals and that's what he's doing at the moment."
He also revealed Bony has taken his fellow African forward under his wing, adding; "Wilfried is a very good striker who is strong and intelligent and he talks to me all the time and advises me. We sit together in the dressing room and he's like a big brother to me.
"As for me and my own progress, I just have to keep working hard in training every day – with hard work I think I can go all the way so that's what I'll keep doing and hopefully I can do great things for City in the coming years."