Men's Team
1
City A to Z: Y is for…?
Yaya celebrates
Y is the penultimate letter on our A to Z sojourn. So, onwards and forwards…


Y is for... Yaya
One of the most influential and greatest midfielders to ever play for City, few would disagree Yaya Toure has been one of the major driving forces behind the Blues' most successful period ever and the Ivorian's record of 67 goals in 221 appearances speaks for itself.

Yaya joined City from Barcelona in 2010 and his winning goals in the FA Cup semi-final against Manchester United and the final against Stoke City helped the Blues to a first trophy success in 35 years, capping a memorable first full campaign. A man for the big stage, Yaya scored the two vital goals that settled a tense penultimate game of the 2011/12 campaign at Newcastle and left City needing to beat QPR to win the title.
Though there was no silverware in his third season, he was back to his very best in 2013/14, scoring 24 goals as the Blues regained the Premier League title and he also scored an incredible goal at Wembley as City came from behind to beat Sunderland and lift the Capital One Cup. With 12 goals from 36 starts last season, Yaya is maintaining a record close to one goal every three matches – a stat most strikers would be more than happy to have!
Here's some of his best moments...
Young, Neil
Neil Young played a number of key roles in the City forward line before Joe Mercer gave him the coveted No. 10 shirt for keeps and then contentedly sat back as the Manchester-born forward began to fulfill his considerable potential.
Young possessed a cultured left foot and was at the heart of the Blues' halcyon days when the club swept all in its path. In fact, it could be argued that Young had a more substantial role than anyone else during the glory days, having scored crucial goals at times when important matches were finely balanced.

For instance, it was his left-foot cracker that won the 1969 FA Cup final against Leicester City. Young was, without doubt, a major influence in City's European Cup-Winners' Cup triumph a year later after scoring and then winning a penalty in the 2–1 win over Gornik Zabrze. He was also the top scorer when the Blues last lifted the Division One Championship trophy in 1968 with 19 and bagged a couple in the final and deciding game at Newcastle United and it is still a mystery how this gifted player never won an England cap
Young signed for Preston in January 1972 for £48,000 after 13 years at Maine Road and sadly passed away in 2011, just three months before the Blues lifted the FA Cup for the first time since his winning goal last secured the trophy 42 years earlier.
Youth Cup
The club's youth team has won the coveted FA Youth Cup twice. In 1986 both City and United made it to the two-legged final. The first leg, watched by just 7,602, ended 1–1 at Old Trafford with Paul Lake scoring for City.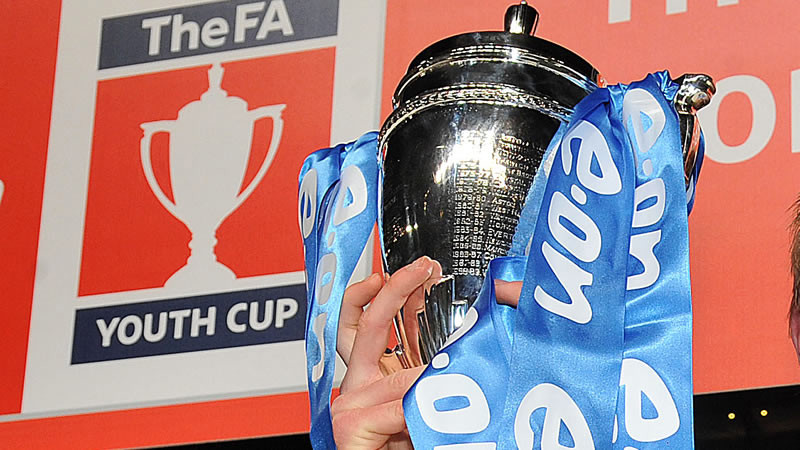 The second leg at Maine Road was watched by 18,164 partisan City supporters, who roared the young Blues on to a 2–0 win, with goals from Moulden and Boyd. In 2008, the boy Blues beat Chelsea over two legs, drawing 1-1 at Stamford Bridge before winning the return 3-1 to secure a second success. City had previously reached the final in 1978–79, 1979–80, 2005-06 and 2014-15 but lost on each occasion to Millwall, Aston Villa, Liverpool and Chelsea respectively.
Just Z to go - tweet in your suggestions to the usual place and we'll see what's worthy and what's not...
City A-Z: The story so far...
A is for Aguero, Argentina and Ardwick
B is for Balotelli, Ballet on Ice and Berkovic
C is for Corrigan, Cricket and Curle
D is for Doyle, Dowd and Dzeko
E for Elano, Elvis the Eagle and Eriksson
F is for Flitcroft, Floodlights and Foe
G is for Goater, Gibson, Golden Goal
H is for Hart, Horlock and Huddersfield
I for Immel, Iheanacho and Ireland
J is for Johnstone, James and Jihai
K is for Kinky, Kippax, Keegan and Kennedy
L is for Lake, Lee and Lescott
M is for Maine Road, Mercer and Meredith
N is for Nash, Nicknames and North Stand
P is for Play-offs, Pearce and Poznan
Q is for Quigley, QPR and Quinn's disco pants
R is for Rosler, Revie and roundabout
S is for Silva, Summerbee, songs and substitutes
T is for Tevez, Trautmann and Tueart
U is for Underwear and Unsung Hero
V is for Varadi, Viljoen and Vonk
W is for War, Walsh and Wright-Phillips