First Team News
1
City A to Z: W is for…?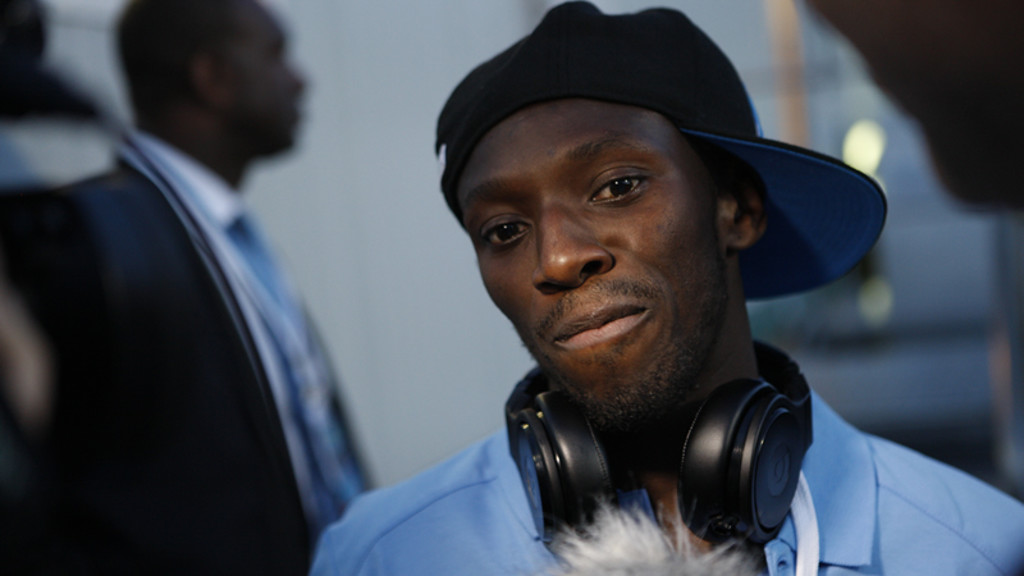 swp post whitecaps
We're approaching the climax of our alphabetic journey but there's plenty to go at with the letter "W".
W is for Walsh
The former Luton, Spurs and Liverpool striker Paul Walsh signed from Portsmouth in March 1994 for £700,000 and played a large part in City escaping relegation from the Premier League.
With fellow new boys Rosler and Beagrie, the diminutive striker instantly gelled and he soon became a firm favourite with supporters, due in no small part to his consistent all-out efforts on the park.
In fact, Walsh, Beagrie and Rosler almost single-handedly kept the Blues up that season, scoring 10 of City's 12 goals between them on the run-in.
Walsh scores in thrilling win over Spurs
W is for World War II
There were many City players who proudly served their country during the Second World War. They are as follows:
Army
Sam Barkas (below), Harry Brunton, Alex Herd, William Hogan, James Hope, William McLeod, Sam Pearson, Harvey Pritchard, James Rudd, George Smith, Bert Sproston, Frank Swift, Eric Westwood, Thomas Wright and Lewis Woodroffe.
Royal Navy
Albert Emptage and Joe Fagan.
RAF
Jackie Bray, Louis Cardwell, David Davenport, Peter Doherty, Maurice Dunkley, Wilfred Grant, Alf Keeling and manager Wilf Wild.
Several players were assigned wartime occupations other than the armed forces. Les McDowall was a draughtsman, Billy Walsh was a miner and Jimmy Heale joined another set of boys in blue by becoming a policeman.
Richard Neilson, John Milsom and Alex Roxburgh were all firemen who would have no doubt been first on the scene had Maine Road ever come under attack!
W is for Watson
Man-mountain Dave Watson proved an inspired purchase from Sunderland in 1975 where he'd earned the unusual distinction of being a full England international without ever playing in the top division.
The towering defender formed a successful partnership with Mike Doyle, particularly during the 1976–77 season, which very nearly won the old First Division Championship for the Blues.
He was 28 years old when he signed and, fortunately for City, the following four seasons would prove to be arguably the best of his career. Commanding in the air and crunching in the tackle, Watson went on to win a further 30 England caps while at Maine Road before eventually being sold to German club Werder Bremen by Malcolm Allison.
W is for Weaver
Nicky Weaver played a vital role in City's successive promotions to the Premier League and became a household name as he saved the penalty that won the 1999 play-off final against Gillingham.
His victory run would have probably seen him all the way back to Maine Road had Andy Morrison not decided he'd seen enough running for one day. A regular in the England Under-21 team, Weaver again played out of his skin as the Blues raced to promotion from Division One in 1999–2000.
Weaver hung up his gloves in 2014 and is now a goalkeeping coach at Sheffield Wednesday.
Chappy meets... Nicky Weaver
W is for Wright-Phillips
Shaun Wright-Phillips joined City's Academy aged 15 after being released by Nottingham Forest, who told the youngster he was 'too small' to make the grade.
His talents were honed in the City Academy and he was soon a regular in the reserve side. In 1999, manager Joe Royle gave the versatile attacker his debut and he played several games during the Blues' ill-fated Premiership campaign.
New manager Kevin Keegan soon made Wright-Phillips a first-team regular after a string of impressive performances and he ended the 2001–02 campaign as an invaluable member of the first team, scoring several spectacular goals and winning his first England Under-21 cap.
He finished the season by being voted 'Young Player of the Year' for a third successive time – a club record equalled only by Steve Kinsey.
Chelsea paid more than £20m to take the winger to Stamford Bridge in 2005, breaking many supporters' hearts but he would make a sensational return three years later.
SWP stayed at City for three more years before opting to move to QPR in 2011 – his reception at the Etihad Stadium when the sides met at the back end of the 2014/15 season spoke volumes for the love supporters still have for one of their favourite sons.
Currently without a club following the Rs' relegation to the Championship, Shaun will feel he still has plenty to offer in the top tier.
SWP: Best bits
---
Join us tomorrow for the letter "X" – who knows what we're going to have dig up!? *Gulp* Talk about making your bed…
If you have any suggestions (please), send them in to @MCFC.
City A-Z: The story so far...
A is for Aguero, Argentina and Ardwick
B is for Balotelli, Ballet on Ice and Berkovic
C is for Corrigan, Cricket and Curle
D is for Doyle, Dowd and Dzeko
E for Elano, Elvis the Eagle and Eriksson
F is for Flitcroft, Floodlights and Foe
G is for Goater, Gibson, Golden Goal
H is for Hart, Horlock and Huddersfield
I for Immel, Iheanacho and Ireland
J is for Johnstone, James and Jihai
K is for Kinky, Kippax, Keegan and Kennedy
L is for Lake, Lee and Lescott
M is for Maine Road, Mercer and Meredith
N is for Nash, Nicknames and North Stand
P is for Play-offs, Pearce and Poznan
Q is for Quigley, QPR and Quinn's disco pants
R is for Rosler, Revie and roundabout
S is for Silva, Summerbee, songs and substitutes
T is for Tevez, Trautmann and Tueart
U is for Underwear and Unsung Hero