Community News
1
CITC: Charities highlights 2015/16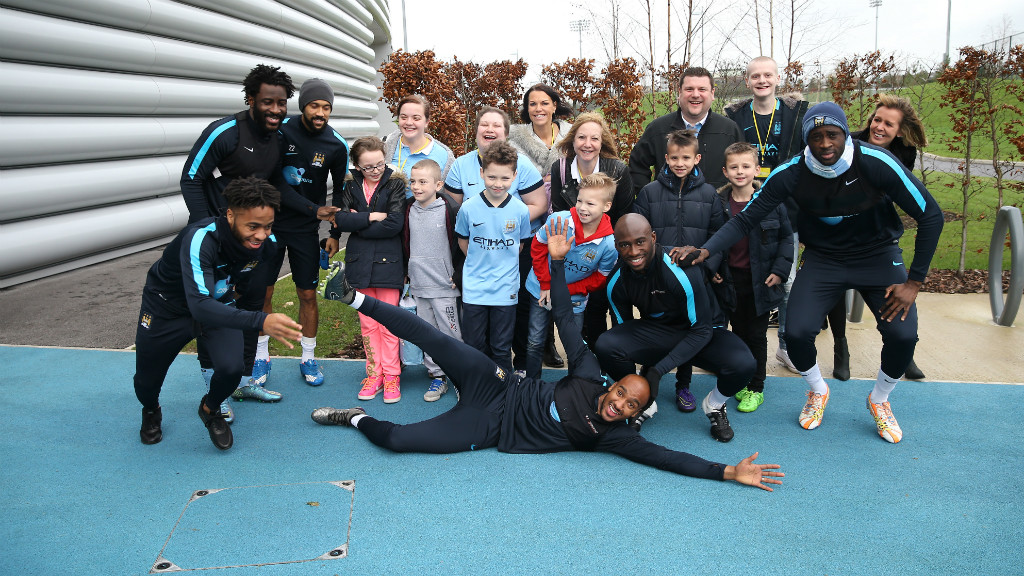 DREAM COME TRUE: City players welcome some very special guests to training.
We were treated to plenty of memorable moments on the pitch during the 2015/16 season and there were plenty of positives off it, too. City in the Community worked with a number of charities to create some truly special memories and here are some of the highlights...
BLUE BOY: One fan receives a 21st birthday he'll never forget at the Etihad, including a special visit from Patrick Vieira!
SMILE: Five patients from the Royal Manchester Children's Hospital pull on their kit and become part of the team for the day.
JOE'S NEW MATE: Blues fan and cancer survivor, Finley, is given the surprise of his life by Joe hart and Sergio Aguero.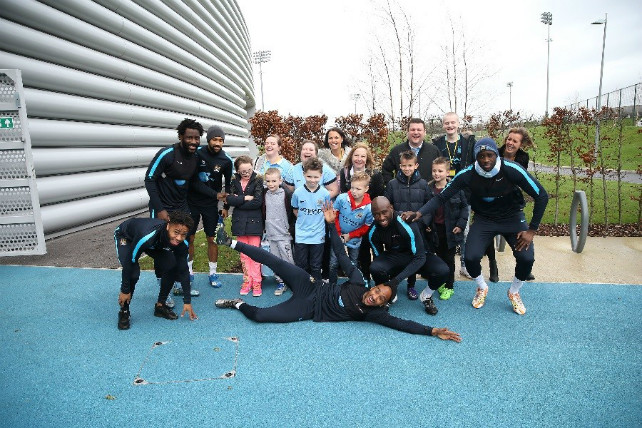 WELCOME TO THE CFA: Fabian Delph and the team have a laugh at training with some special guests, with the help of some 'wish granting' charities.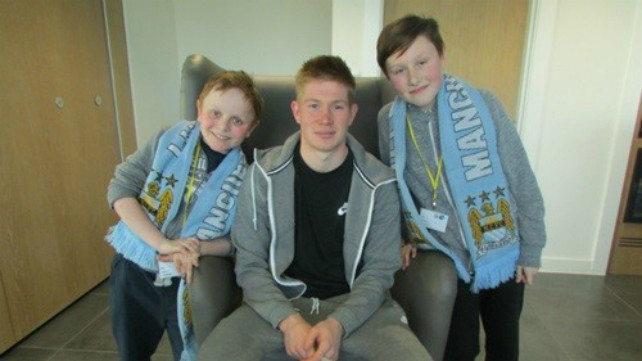 SURPRISE: This poorly 11-year-old had no idea who was around the corner when he visited the CFA!
GLOBAL FANS ARRIVE AT THE CFA: The team were keen to welcome more wish guests from around the world to training!
HOPING THE POND FOR HEART: Young Chad lives with Cystic Fibrosis. He travelled to the Etihad and received a surprise visit from our number 1!
ALL FOR ONE: Players from both MCFC and MCWFC pulled together to make one little lady's dream come true!