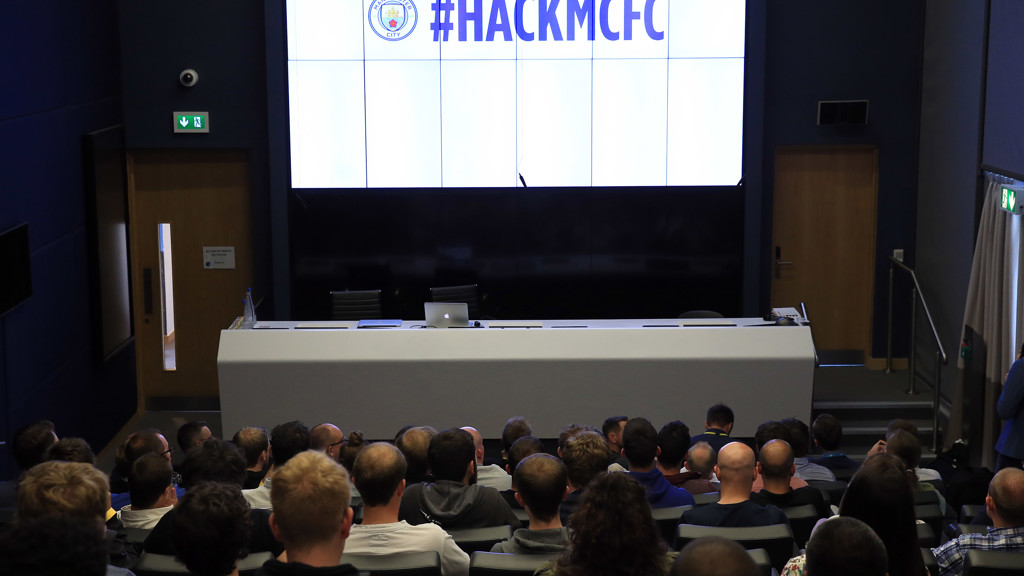 #HACKMCFC: Seminar session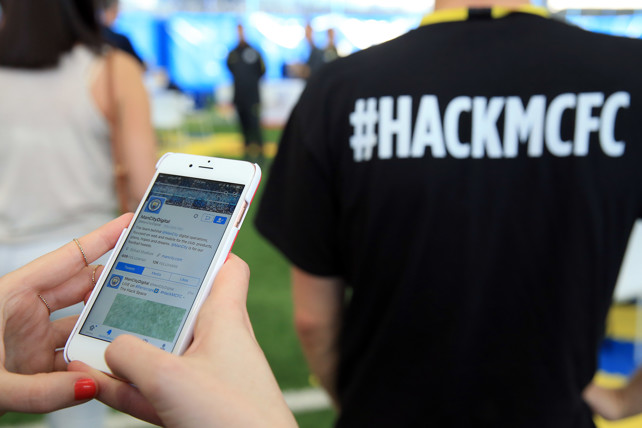 MOBILE: Can you hack on the move?
1
OUR HACKERS: Time for some hacking!
2
UNRIVALLED: Participants had access to world leading performance analysis systems, as well as detailed player and match data.
3
HACKED: The indoor pitch at the CFA took on a new role for HackMCFC
4
TEAM WORK: The Hackathon provided participants with the opportunity to share new ideas.
5
DEBUT: City were the first football club to host a football data hackathon.
6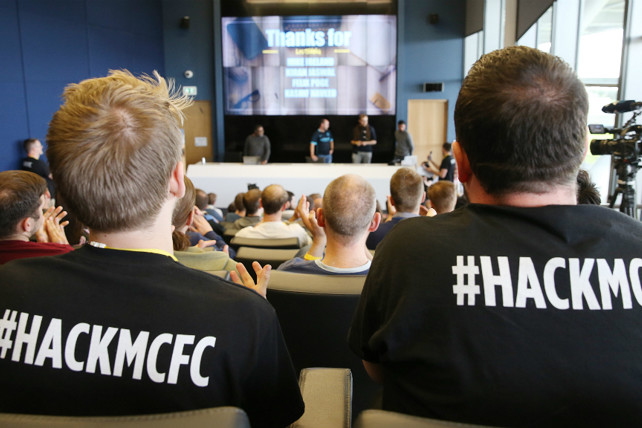 INNOVATIVE: A range of insightful ideas were presented across the 12 participating teams.
7
DOWN TO WORK: Hackers included experts and students with backgrounds in tech, data and digital product design.
8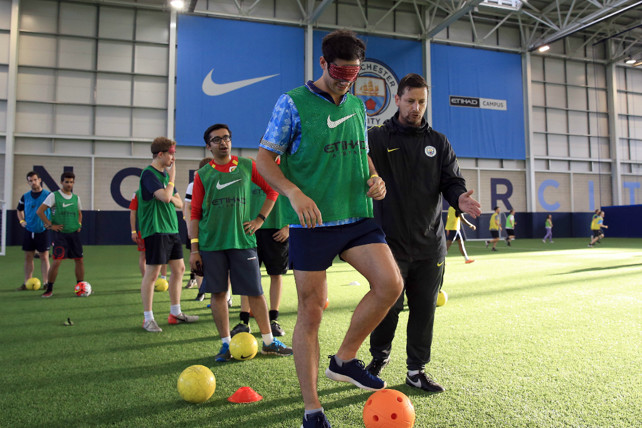 ONE CITY: City in the Community's Paul Kelly delivered a session from our disability football programme.
9
SUCCESS: The winning team celebrate their victory.