Free JUNIOR MEMBER BenefiT: PLAYER MASCOT EXPERIENCE
This amazing experience is available to Junior Matchday Members aged 12 and under.
This exclusive opportunity gets our youngest Blues' closer to the club than ever before. Line up with the team in the glass tunnel & experience the pre-match atmosphere before walking out onto the Etihad pitch in front of thousands of fans ahead of kick-off.
To be in with a chance of being selected for this incredible experience, please complete the form below.
Please note: you only need to enter once per season. Subject to availability. Junior Members chosen at random.
Not a Cityzens Official Junior member? Join today.
WHAT IS INCLUDED?
This exciting experience includes a full range of benefits to make it a day to remember for our lucky Junior Matchday Members!
Accompany first team players onto the pitch
Walk out hand in hand with your favourite City players* as the team take to the pitch ahead of kick-off.
*Please note: you will not be able to select preferred player to walk out with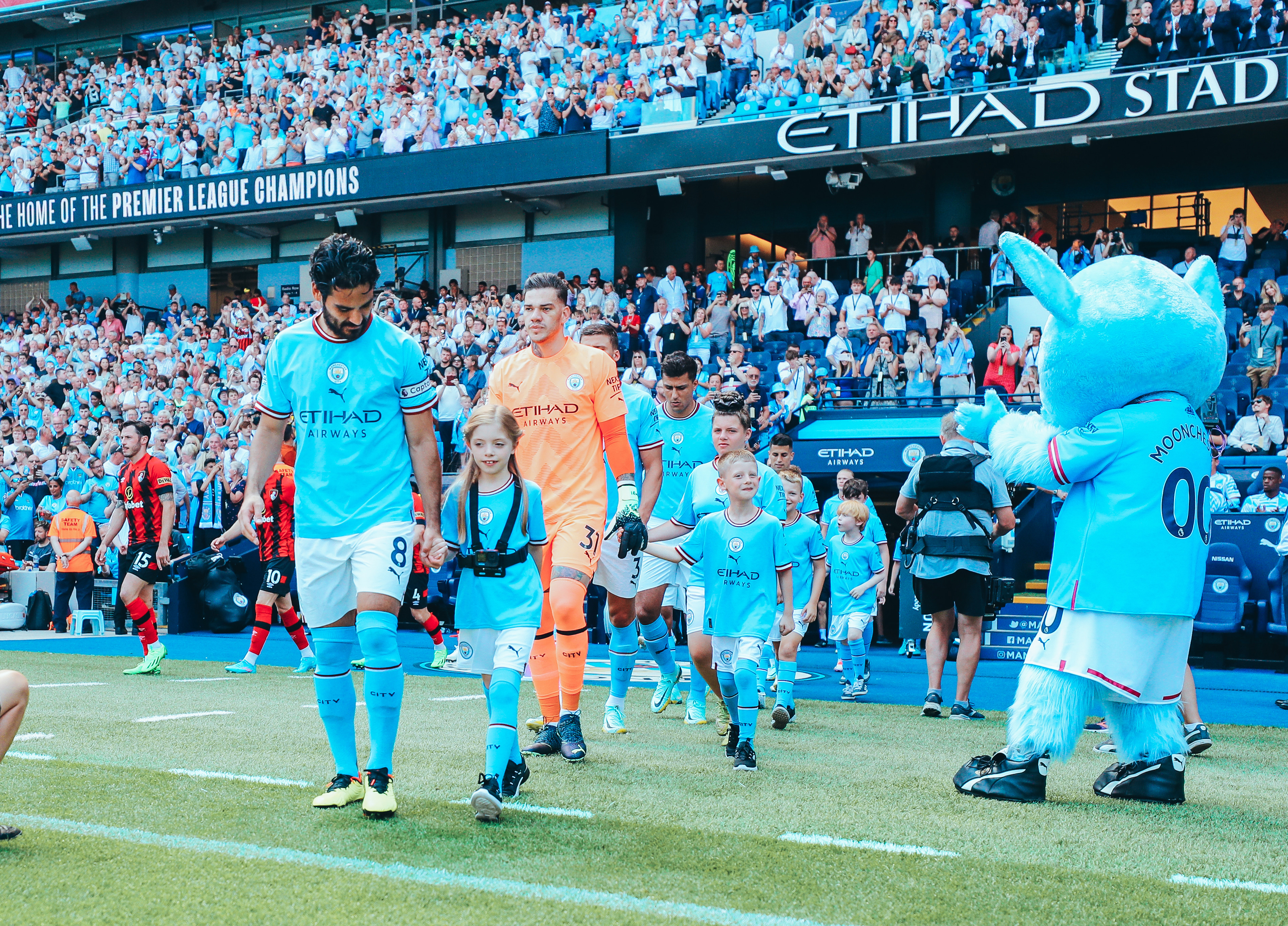 WELCOME THE TEAM ON THE BLUE CARPET
Line up along the Blue Carpet and welcome City's stars as they arrive at the Etihad on a matchday!
PRE-MATCH PHOTOSHOOT WITH club mascots & the official MATCHBALL
Soak up all the excitement and pose for pictures with Moonbeam and Moonchester and the official matchball!
PLUS SO MUCH MORE!
Chosen Junior Matchday Members will also receive: 
A full 2022/23 home kit
Two complimentary match tickets (x1 mascot and x1 accompanying adult)
Two food & drink vouchers 
A goody bag filled with exclusive merchandise including a letter from a player
Matchday programme, which every mascot will be featured in.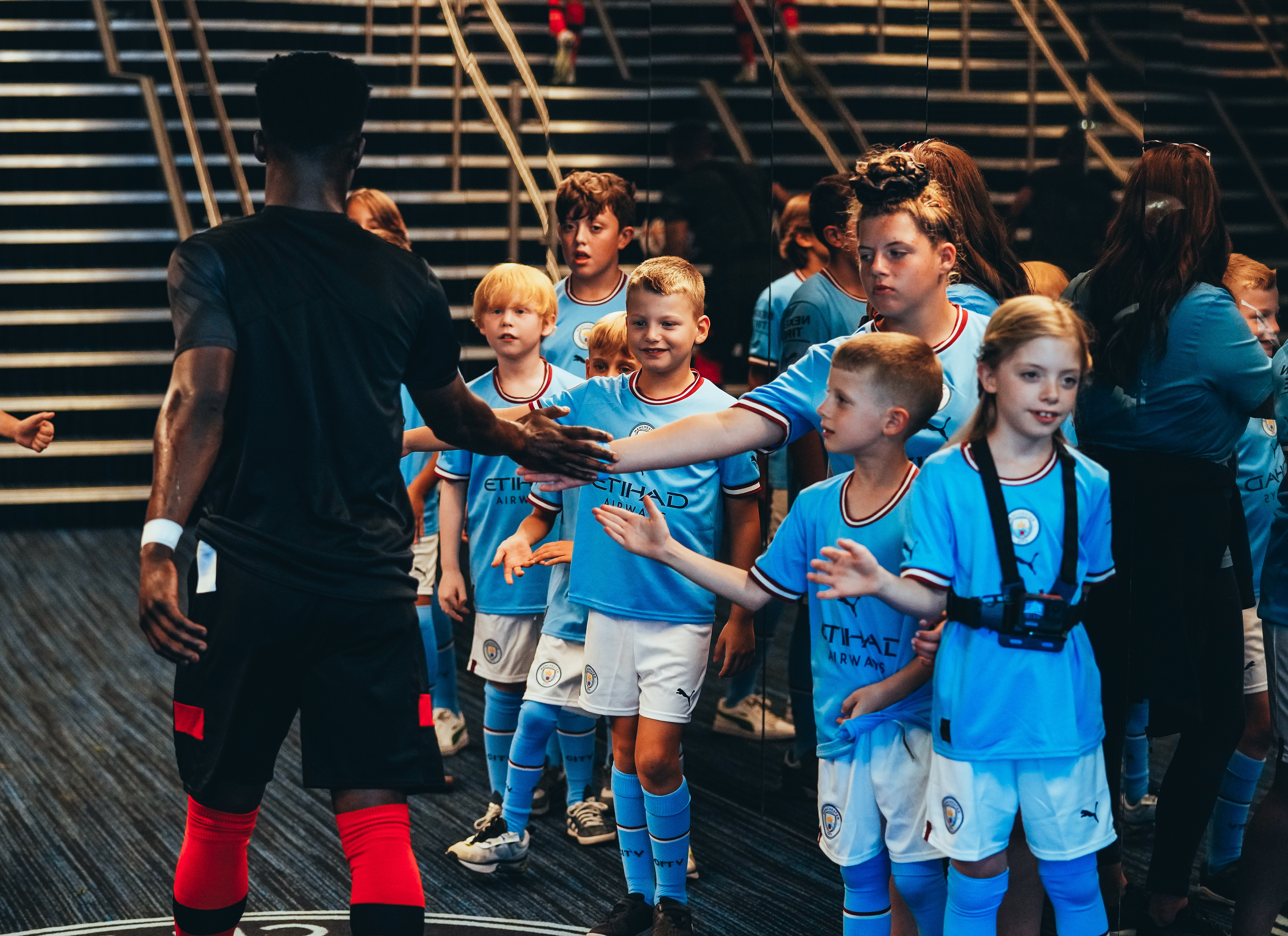 FAQs
In order to access the player mascot opportunity for Cityzens Junior Members, please complete the form on this page to submit your details and get added to the list for selection.
Once you have submitted your Cityzens Junior Member's details, we will be selecting lucky winners throughout the season, usually two weeks before each fixture.

Please do not contact us to find out if your Junior Member has been selected. Winners will be contacted by phone usually two weeks before each fixture. 
You only need to enter your Junior Member's details once as they will be securely stored throughout the season and could be selected for any one of our home games.
If you can't make the fixture, we will try to accommodate your Junior Member for a game that you can attend.
You will be provided with x2 match tickets for the game selected.
We will provide a full kit for free to wear and walk out in on the day.
Junior Matchday Members aged 12 and under are able to be entered for a chance of being selected as a mascot.
You will need to contact the away club for any away mascot arrangement.