A lifelong City fan born in the late nineties, Keira Walsh had plenty of Club legends to look up to.
She may have named her two goldfish Shaun Goater and Nicolas Anelka but who was it who really inspired her dream to follow in their footsteps and star for City?
A technically-gifted, hard-working midfielder with an exceptional passing range, who is influential in pulling the strings, Walsh's has openly admitted to modelling her game on that of her hero.
CITYZENS AT HOME | Fun & educational activities to do at home
So, who is it? In the latest edition of My Footballing Icon, presented by Hays, the City and England star talks more on her idol…
"I probably would say David Silva," she smiled.
"I loved Yaya Toure too, although I'll never have his attributes!
"They were both such important players for City in the moments where we were still transitioning from an average team to a top team.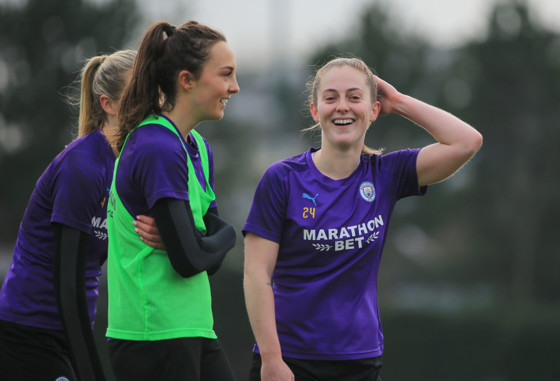 "They were the first two players I saw and thought: these are world-class players here in my position.
"I really admire the way David Silva plays the game – the way he sees the game.
"He's just word-class and I don't think many players can do what he does – the way he turns with the ball, his vision, his first touch."
A crucial component in City's success, showcasing fabulous flair, vision and skill, many believe Silva to be the greatest player ever to don the sky blue shirt.
WE'RE NOT REALLY HERE: Shop the range
In fact, El Mago's importance has been most notable during his absence and Walsh herself has earned similar acclaim from her managers and peers on her 'imperative' contribution for Club and country.
Admired most for her professionalism, dedication and passing capability, Walsh credits her father's influence on her development during her early years.
"My dad watches any game but he watched City all the time so my first exposure to football was probably a City game. My mum said I was watching and said: 'I want to do that'," she added.
CITY+ | Free to Cityzens until football resumes
"As I got older, my dad used to sit me down, put the football on and tell me to watch different players like Yaya Toure or David Silva and say: 'Watch how they play.'
"I'd sit next to him on the couch and watch how they played for 90 minutes. He'd say: 'You can do that better, watch the way he turns with the ball, try to copy that…'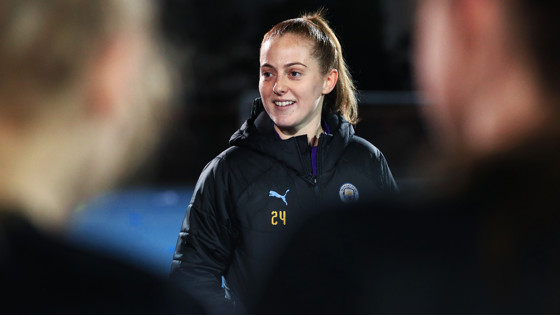 "When I was younger, I watched football but I didn't really remember names. As soon as I was old enough to understand the game, I learned to appreciate the things other people may not notice.
"Ask any City fan: when Silva's not playing, City don't play the same way.
"Kevin De Bruyne has unbelievable passing ability and he gets so many assists but Silva keeps the game ticking over. He knits the game together.
"It's something I try to emulate in my game. In my position, it's important.
"I just love to watch him play. He's just unbelievable!"