In our latest edition of Top Tips, Demi Stokes talks us through her potential new hobby, her best meal and her Netflix recommendations...
Presented by Gatorade, our women's team share their advice and recommendations for coping through this uncertain period of the COVID-19 pandemic...
What advice would you give for keeping motivated?
Try and get a routine - that's what I've tried to do.
Find things you enjoy - whether that's reading a book, doing a jigsaw, cooking, working out... Find something you like.
Do the things you've been putting off too - if you've been meaning to wallpaper or decorate, take this time to do it.
I've also taken a step back from social media, which has been quite refreshing for me.
Try to do something that helps you to learn and grow but also don't be too hard on yourself if you don't follow your routine one day.
CITYZENS AT HOME | Fun & educational activities to do at home
How are you keeping fit? How have the squad adapted to solo sessions?
It's been weird. I miss seeing the squad and having that banter.
When you're away for so long, you can only entertain yourself so much but training has kept us busy.
We've had different sessions most days - after breakfast, we do weights, then have lunch and chill out for a bit; then it's conditioning and technical work on the pitch before we chill out again and do a bike session.
By the time we've completed that, it can be six o'clock in the evening so days haven't felt too bad.
We're remaining positive. It's such an uncertain time but we're trying to focus on the positives rather than the negatives. If you don't your head will fall off!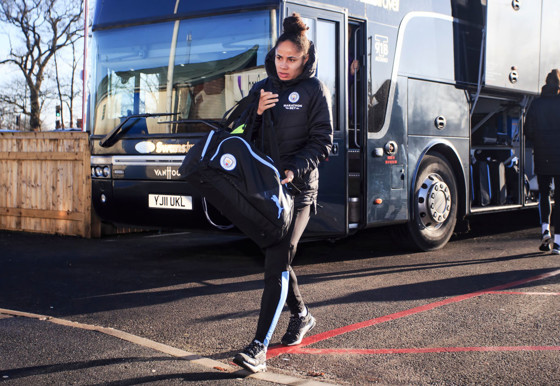 Any healthy eating tips? What's the best meal you've made?
I eat so much! I've bought loads of fruit and veg and I try and freeze it so it lasts longer.
I've been having smoothies, trying new things I wouldn't usually have. It's something quick and easy and you don't have to spend a lot of money.
WE'RE NOT REALLY HERE | Shop the range
I can imagine it's really tough for people with families. I've been cooking in bulk, making meals with a twist where you can make them last.
I bought a pizza oven and made a bolognaise pizza, and I saved some of the bolognaise for spaghetti for the next day.
In terms of my best meal, I make curries a lot but I did make one which was really good.
I think it's because I have a lot of time to prepare. When you make things from scratch, it takes longer.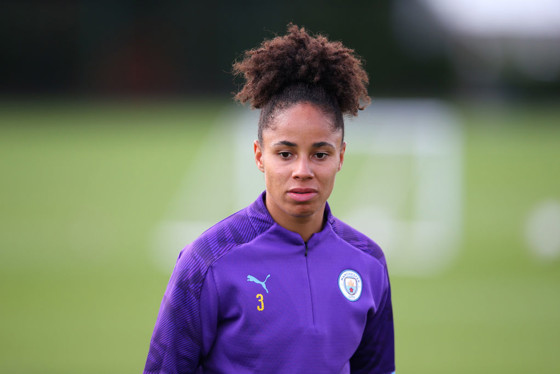 How important is it to stay connected?
Make sure you regularly catch up with friends and family on FaceTime.
In our day-to-day lives, we probably don't catch up as much. During this period, I've been FaceTiming schoolfriends I haven't seen for years! We'd text but we'd not had a proper conversation for a long time.
CITY+ | Free to Cityzens until football resumes
Do you have any new hobbies?
I'm dying to try tiling. I have a downstairs bathroom which is tiny but I have tiles...
I'm really thinking about trying to do it myself! I've watched some YouTube videos and it seems fairly simple so that might be on the agenda!
We'll see. Who knows? Maybe I'll end up with wonky tiles!
STAY SAFE | City face coverings
What are you watching on Netflix? Any recommendations?
I've watched quite a bit on Netflix but I have a rule that I only allow myself to watch it at night because you can end up sitting all day watching it!
I really like RuPaul's Drag Race - that's my guilty pleasure! I really enjoy it - it's hilarious.
I've also watched Self Made, which is a true story about a black woman who makes her own hair products. It's only four episodes but it's really interesting and cool. I like the background story of how she had to work really hard and had loads of ups and downs to get to where she was.
I've also been recommended to watch Money Heist so that's the next one on the list!
👊 T E A M 👊

Big shout-out to @megcam10 for putting this feel-good video together 💙

🔵 #ManCity pic.twitter.com/mgergMUlnE

— Manchester City (@ManCity) March 25, 2020