New signing Khadija 'Bunny' Shaw says being welcomed to City by Raheem Sterling was a special feeling.
Shaw joins Gareth Taylor's side from French outfit, FC Girondins de Bordeaux, and comes with a formidable goalscoring reputation which includes being Jamaica's leading scorer at just 24.
And she was welcomed to the club by Sterling, born in Jamaica's capital city of Kingston, with a video message soon after her signing was announced.
Shaw admitted that she's followed the England winger's career with great interest and that him reaching out to her has made joining the Club all the more sweet.
"Yeah it was pretty cool," she reflected.
"It came as a surprise to me at first, (but) Raheem Sterling always comes back (to Jamaica) in his off season.
"I've never met him but I always said he was one of my favourite players.
"To be here, committed to Manchester City but also have Raheem welcome me, it was unbelievable.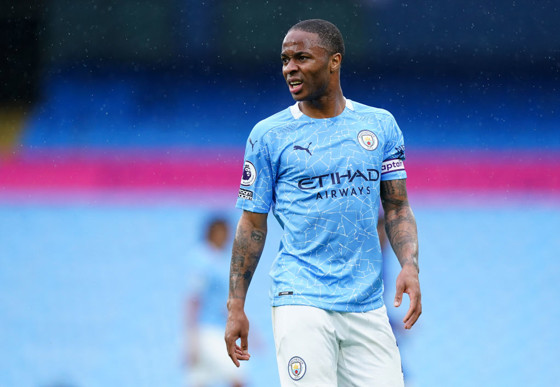 "When he went to Manchester City, I started following them and the Women's team too.
"It's very exciting, there's a lot of great players on the team.
"For me, to come in and learn as much as I can, hopefully it can help me and I can help my teammates just the same."
Coming to City off the back of a 22-goal, Golden Boot winning campaign in France, Shaw will be tipped by many to emulate that feat in her debut Women's Super League season.
CITY+ | SUBSCRIBE TO ACCESS EXCLUSIVE CONTENT
Although the forward admitted that she has her sights set on topping the scoring charts, she insisted that the success of the team far outweighs any individual achievements she might garner along the way.
"I'm very competitive, my family say I put too much pressure on myself but that's just who I am," she declared.
"It's a new challenge, a new environment, I just come in and do whatever I can.
"As a striker or attacking player you want to score goals but for me it's more of the team.
"If it means me scoring goals and the team being successful then that's great.
"Scoring goals is definitely one of my objectives."