Gareth Taylor says it is unlikely Steph Houghton will feature for City again in the 2020/21 campaign.
The City and England captain has not featured since March's victory over Everton – her 200th appearance for the Club – due to an Achilles injury.
With only three games of the season remaining and attentions turning to Olympic squad announcements, Taylor was asked whether the centre-back is likely to return in the coming weeks, and whether her injury could affect her Team GB hopes.
"We won't see her this season with the remaining games," he admitted. "Unless things change, there might be an outside chance with the West Ham game.
"But I don't foresee a problem with the Olympics. She's got that bit of time to get ready and she's worked tremendously hard.
"She's been a big loss for us. Losing your captain and inspirational figure has been really tough but that's football – it happens.
"She's working tremendously hard off the pitch, and I think she'll be in a good place to get herself right for the Olympics."
Taylor also shared an update on long-term absentee Megan Campbell, hailing the Republic of Ireland defender's effort during a difficult period.
"It's been a big disappointment for myself not being able to work with Meg," he added.
"We had it with other players with niggling injuries. Meg got close and was on the bench in the Continental Cup.
"She's had some real ups and downs. As it stands, she's having a few days rest after an inflammation of her knee.
"It's really difficult to assess when she'll be back because of the nature of the injury but she's worked tremendously hard."
City host Birmingham on Sunday, looking to finish the season strongly and keep pressure on league leaders Chelsea.
While the Londoners hold the advantage in the title race following a thrilling 2-2 draw at the Academy Stadium last time out, Taylor asserts his side are in good spirits.
"The mood is really good," he declared. "It's still an objective to win the final three games (with the FA Cup) – nothing's changed in that respect.
"We gave a good performance with Chelsea. There were a couple of things to be disappointed with but in terms of one team wanting to win, it was us.
"I was really pleased with the performance like I have been with many. The objective remains the same: win our final two and the FA Cup game as well.
CITY+ | WATCH FULL-MATCH REPLAYS OF EVERY CITY GAME
"Birmingham are fighting for their lives. There aren't any easy games, especially when you approach them. After, you can say if you were really good, creative… all of those things but you never know going into it.
"We're expecting a tough game like it was at St George's Park. We just have to work on what we can do. We'll pay the ultimate respect to Carla and her team. We need to make sure we implement our gameplan on Sunday.
"Hopefully it won't be different [from the away fixture – a 4-0 win] for our part but Birmingham will make it difficult.
"I remember that game and it was a case of staying calm. Composure will be a big one for us. People expect us to roll over teams at home but it's not easy and teams make it difficult by blocking up.
"We need to make sure we're capable of moving the ball quick enough, maintain good speed in possession and hopefully, we'll take our chances when we get them. I'm expecting a tough game and as long as we maintain our composure, we'll be okay."
There was cause for celebration for the Club earlier this week with the unveiling of Jayne Ludlow MBE as Girls Academy Technical Director – an appointment Taylor says he is delighted with.
"I was fortunate enough to do my pro license with Jayne," he revealed. "We lost touch a little bit but it's a good appointment.
"I spoke to her this morning to firstly congratulate her but we want to help her as much as we can.
"It must be a difficult and daunting kind of task to raise the levels of our Development Squad as much as we can and the RTC as much as we can.
"Her work ethic is top drawer so we should be really successful in that regard.
"I've spoken to her about shadowing us as much as she can and if there's any support or help we can give her to just ask. We're really pleased."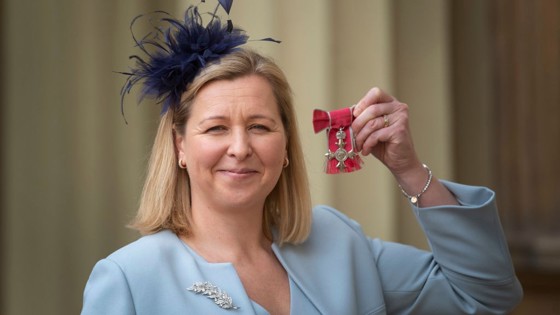 This weekend will see a social media boycott across English football, as The FA, Premier League, EFL, FA Women's Super League, FA Women's Championship, PFA, LMA, PGMOL, Kick It Out, Women in Football and the FSA and unite to challenge the ongoing and sustained discriminatory abuse received online by players and many others connected to football.
Taylor shared his thoughts on the news, stating everyone could do more to make social media a safer place.
"I think [the boycott] is a positive thing," he said. "I think social media's a difficult one because if you want to find bad news, this is the place to go, and that's a shame really because it could be used in such a positive way.
"[As a manager], it's so hard to police because we can't dictate to anyone how much time they spend on social media and their phones.
"It was different in my era but times are changing and the information and feedback now is instant. That's not always a good thing because unfortunately as humans, we tend to hang on the negatives. It's a lot of noise they shouldn't be paying attention to.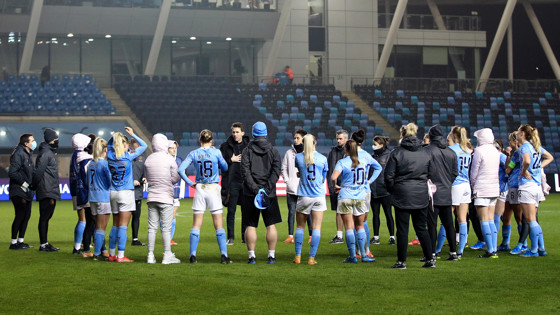 "I think it's just our jobs as the support network in the Club is to create perspective in the players because the people sat behind the keyboard have been anywhere near where these girls have been – they don't understand the pressure, difficulties or efforts that it's take to become a professional.
"The stance everyone's making is great to see but that's the tip of the iceberg. A lot more needs to be done to highlight these issues and the opportunity for people to say what they want. It's got to change and this is the right step for it.
"Everyone could do more – every club, every governing body, certainly the social media sites. Everyone can do more and for us, this statement of intent over the weekend is saying: 'We've had enough.'
"Is it enough? Probably not – we need to do more – but this really highlights it this weekend. It'll be difficult but there needs to be stronger sentences.
"There's so much more to do. What that looks like, I don't know but we have to be dogged and determined in this fight and make sure everyone pulls in the same direction to eradicate this."