Manchester City Football Club is delighted to confirm the appointment of Jayne Ludlow MBE as Girls' Academy Technical Director.
Most recently in post as manager of Wales women's national team, the 42-year-old previously held the reins at Reading Women between 2013 and 2014.
Enjoying a successful playing career with the likes of Millwall, Southampton and Arsenal, she secured a plethora of accolades with the latter including nine FA Women's Premier League titles, six Women's FA Cups, four Women's League Cups and a UEFA Women's Cup.
Born and bred in Treherbert, Wales, Ludlow represented her homeland on over 60 occasions between 1996 and 2012 before going on to take charge of the national team for six years up until January 2021.
Additionally, she was awarded an MBE in the 2019 Queen's Birthday Honours for services to women's football in Wales.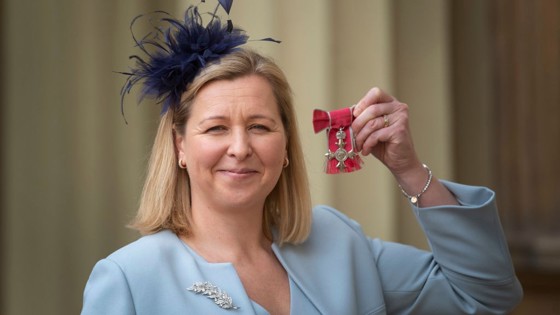 Speaking about her new role, Ludlow said: "I am excited and honoured to be given the opportunity to join Manchester City Football Club as Technical Director of the Girls' Academy.
"I look forward to ensuring that our Academy prioritises personal and football development so that our next generation positively impact the game and societies of the future.
"I am also committed to helping facilitate a creative, positive learning environment where both coaches and players can thrive and one that enables them to reach the highest levels of the game."
Gavin Makel, Managing Director of Manchester City Women, added: "I'm delighted to welcome Jayne to the Manchester City family.
"Her experiences and accomplishments as both a player and coach are up there with the very best, whilst her passion for developing young players matches that of our own.
"I'm thoroughly looking forward to working with Jayne as we look to build upon the strong foundations already set within the Girls' Academy."