Oleksandr Zinchenko insists there can be no let-up from City in next week's Champions League semi-final second leg clash with Real Madrid.
Pep Guardiola's men have the upper hand ahead of next week's showdown in the Spanish capital following a thrilling 4-3 victory at the Etihad Stadium.
But with a late Karim Benzema penalty denying City a two-goal cushion, the tie remains firmly in the balance.
Zinchenko featured for the full 90 against Los Blancos and, despite our coming out on top, he insists our place in a second successive Champions League final is far form a foregone conclusion.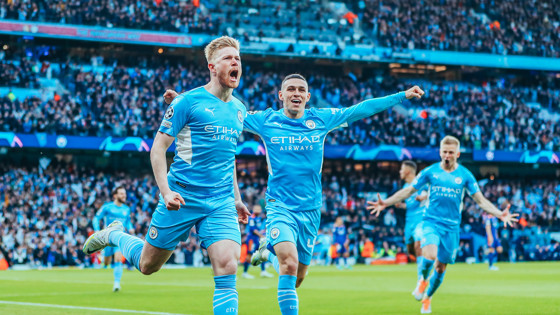 "You cannot be relaxed even for one minute or even less at this stage of the competition, especially against Real Madrid," he said.
"You can control the game for I don't know how many minutes but then suddenly they have one moment, and they score the goal.
"At some point you should be happy with this result because it is still the same advantage, but it is not done yet, especially against Real Madrid.
"In the previous stage they played against Chelsea and you didn't know until the end who was going to go through.
"Sometimes football can be so painful because it looks like you control the game and then in one moment you concede, and you are out. You need to be focused and now it is 90 more minutes."
Zinchenko is expecting another captivating encounter between the two sides in next Wednesday's showdown at the Bernabeu.
And while the Ukrainian says we need to be at our best once again, he believes our prior experience of the Champions League's latter stages will help us to handle the pressure.
He said: "I think everyone who watched this game (City 4-3 Real Madrid) has enjoyed it because there were a lot of goals but it is just the first game and we have another game next week.
"It is going to be so tough because Real Madrid know how to play and they have the personality to play in this competition at this stage.
"We also have experience, so I think next week will be so interesting and we need to prepare ourselves as much as we can.
"You cannot be confident until it is done, especially when you play against Real Madrid."