A detailed look at some of the phenomenal statistics behind Pep Guardiola's five-year reign at Manchester City, after he was unveiled on this day five years ago.
Half a decade on, he has presided over the Club's most successful era to date, claiming three domestic titles, one FA Cup and four successive Carabao Cup triumphs thus far.
Under Guardiola's tutelage, City's relentless brand of energetic, attacking football has seen us regularly compete for England and Europe's major honours.
On that road to success, Pep's men have consistently smashed records, surpassed footballing boundaries and reached new heights to confirm the boss' status as a true Premier League great.
Discover some of the numbers behind Guardiola's reign so far, as well as some of the incredible statistics and records that he has achieved, via our comprehensive list below…
Pep Guardiola's numbers in total:
294 - Number of games played
219 - Number of wins, averaging out at an astonishing 74.5% of his total wins. In short, across his entire five-year reign, Pep has won three of every four matches in all competitions.
714 - Total goals scored, which averages out at an impressive 2.43 goals per game.
132 - Total clean sheets.
+474 - City's total goal difference under Pep Guardiola, with 714 goals scored and just 240 conceded.
The players:
245 - Appearances made by Raheem Sterling under Pep Guardiola, the most of any City player since he took charge.
124 - The number of goals scored by Sergio Aguero under the boss' watchful eye, the most of any City player since the 2016/17 season.
91 - Kevin De Bruyne's total assists under the City manager, more than any other player during his reign.
66 - Appearances as captain made by David Silva under Pep Guardiola, the most by a City skipper under his tutelage.
72 - Gabriel Jesus has made the most substitute appearances for City with Pep Guardiola at the helm.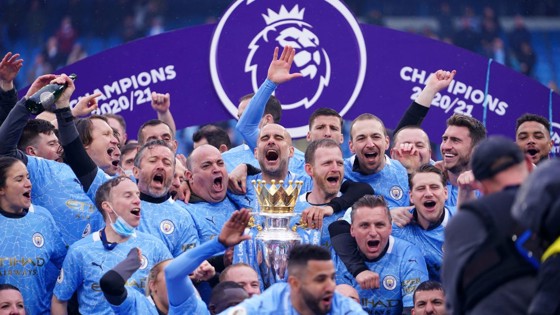 Premier League Numbers:
190 - The number of games played in the Premier League.
140 - Premier League wins during Guardiola's reign, the best winning record in the Premier League since his maiden season at the helm in 2016/17.
466 - City also boast the best goalscoring record in the Premier League across that timespan, averaging out at just under 2.5 per game.
86 - At the other end, City also lead the way in clean sheets across the Premier League's past five seasons.
+310 - City's goal difference in the Premier League with Guardiola in charge, the best of any side in England's top flight.
443 - The total number of points won during the Catalan's tenure, once again the highest in the Premier League since the 2016/17 season.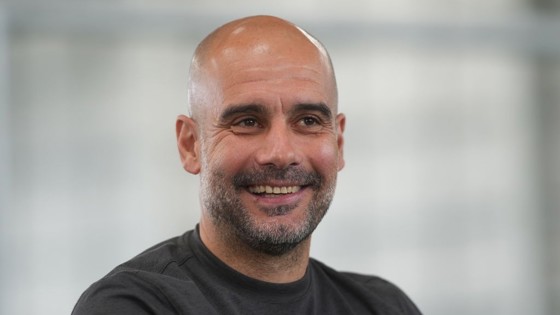 The opponents:
14 - The number of times City have faced Manchester United, Chelsea and Arsenal. The three English heavyweights have been our most regular opponents under Guardiola's leadership.
28/30 - City's points record against Burnley, Arsenal and West Ham respectively. Guardiola has won nine and drawn one of his ten Premier League matches against the trio, our best record against an opponent.
16 - The number of teams who have never beaten Guardiola in the Premier League.
100% - City have won every single Premier League match against nine different opponents in Guardiola's five years. Of those nine, our record is most impressive against Watford and Bournemouth, where we have won all eight of our clashes.