On the back of the Premier League records the Club currently hold, here are the individual records held by City players past and present.
Some of the feats are cumulative career achievements, while others are just achieved while playing for City – and it is those we begin with…
Most Premier League hat-tricks
Sergio Aguero holds the record with 12 to date – an incredible stat by our record goal-scorer.
Kun overtook Alan Shearer with his treble against Aston Villa last January and will be looking to add to that tally in the games that remain this season and in 2020/21.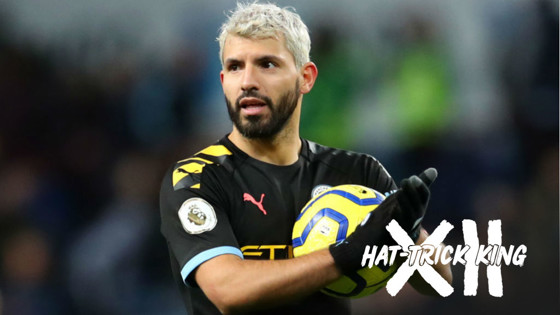 Most Premier League goals in one game
Aguero is among some stellar company for this particular shared record.
The five goals Kun scored against Newcastle United in October 2015 was the latest five-goal haul, with Dimitar Berbatov's quintet against Blackburn Rovers in November 2010, Alan Shearer's five against Sheffield Wednesday in September 1999 and Andy Cole's five versus Ipswich Town in March 1995 the other players to manage the feat.
There has been no double hat-trick in the Premier League as yet… over to you, Sergio.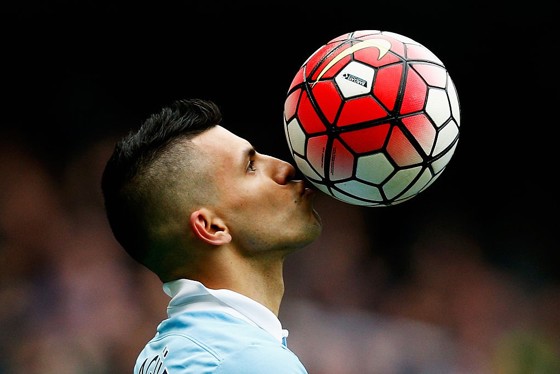 STAY SAFE: City face coverings now available!
Most Premier League Player of the Month awards
This is a record Sergio owns at present, with seven monthly awards under his belt.
They came in October 2013, November 2014, January 2016, April 2016, January 2018, February 2019 and January 2020.
Oldest Premier League player
The record goes to John Burridge, who was 43 years and 162 days old when he played for City against QPR on May 14, 1995.
City were beaten 3-2 at Maine Road that day, one of just four games 'Budgie' played for the Club and we were the 19th team he'd played for!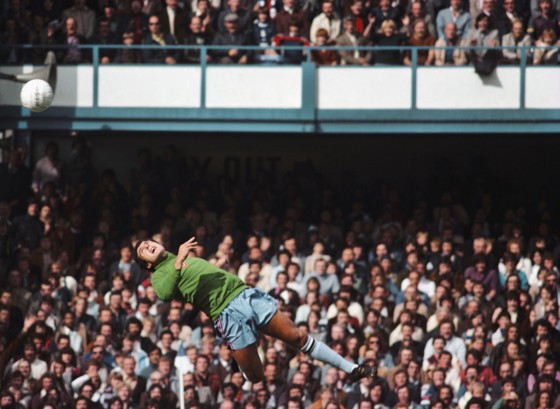 Most Premier League red cards
Richard Dunne was dismissed eight times during his career – not a record the affable Republic of Ireland star will particularly want, but it's one he shares with Everton's Duncan Ferguson and Arsenal's Patrick Vieira.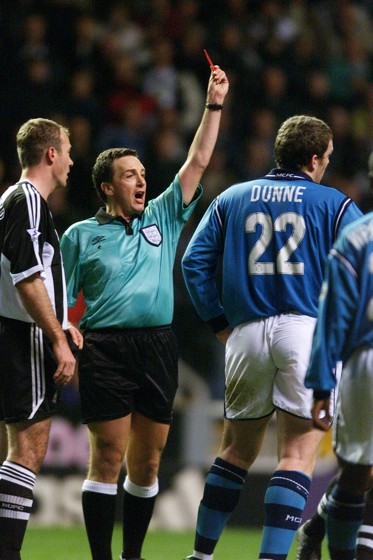 Most Premier League own goals
Enter Dunney again!
Our former skipper and four-time MCFC Player of the Year has unluckier than most when it came to goals past his own keeper.
His total of 10 include three with Aston Villa and another while at QPR, but the vast majority – six– were while he was a City player.
Some had to be seen to be believed, including one against West Brom where he was chasing a long pass back towards his own goal (no pun intended) and as the ball landed it hit Dunne's foot and he sort of unintentionally half volleyed a low shot past his own keeper from 25 yards or so.
Cumulative records
Here's a round-up of records that former City players created along the way during their career and therefore in many cases, the lion's share were recorded with other clubs.
Gareth Barry's Premier League appearance record of 653 includes his time with City, Villa, Everton and West Brom.
Barry's 123 yellow cards at all his clubs is also a record.
Craig Bellamy's most clubs scored for in the Premier League (seven) include City, Liverpool, Coventry City, Newcastle United, Blackburn Rovers, West Ham United and Cardiff City.
The Premier League's penalty save record is held by David James, who kept out 13 spot-kicks include his time with City, Liverpool, and Portsmouth.
Finally, Frank Lampard scored more goals from outside the box than any other Premier League player – a grand total of 41 – but while a couple were with City, the majority were during his time with Chelsea.