Manchester City are sad to announce one of our greatest servants, Glyn Pardoe, has passed away aged 73.
Glyn died suddenly in the early hours of Tuesday morning.
He remains the Club's youngest ever player having made his debut against Birmingham City in 1962 aged just 15 and 341 days old.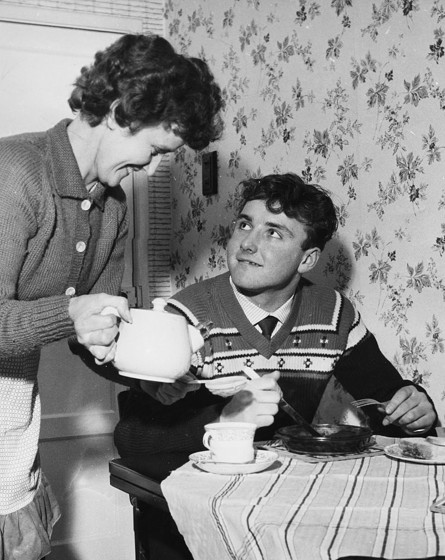 A right-footed left-back and has often been described as one of the best England players never to win a cap.
He was an integral figure in the Joe Mercer and Malcolm Allison side of the late 1960s, winning trophy after trophy and he scored in the 1970 League Cup final against West Brom at Wembley.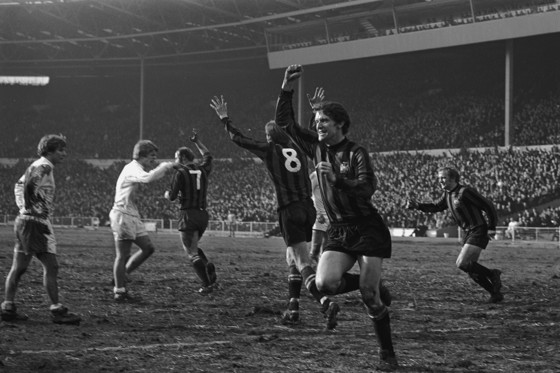 In a career spanning 14 years from 1962 to 1976, in total, Glyn made 380 appearances for City – his only club – and scored 22 goals, before a bad injury curtailed a glittering career.
Glyn's legacy at City continues in the form of his grandson Tommy Doyle – Glyn's daughter having married Mike Doyle's son Scott.
Forever my hero! I love you so much. Rest easy 💙 pic.twitter.com/NblrNfVzET

— Tommy Doyle (@Tommy_Doyle8) May 26, 2020
"He made me a better player..."
Club Ambassador Mike Summerbee led the tributes, recalling a 'warm and gentle' man.
"Glyn was our youngest ever player and he was a superb footballer.
"Had he not broken his leg against United at Old Trafford, he would have won many England caps in my opinion, but the injury left him with a long uphill struggle to play again.
"He used to play as a forward because he loved scoring goals and in training he would always be up front.
"He was a wonderful person - very shy and quiet and he underestimated himself as a footballer and his contribution to this football club was outstanding.
"He made me a better player because I had to work so hard to get past him and it made work harder to improve and be the best I could.
"Of course, young Tommy can take it on from here and go and be really successful like his grandfather was."
Another City legend, Colin Bell, said: "They didn't come any better as player or as a person than Glyn.
"Glyn was a great lad and so underrated as a player. The thing was that no-one got the better of him as he was such a good full back it wasn't true.
"He was a terrific defender and I'm sure that but for that bad leg break he suffered in 1970 Glyn would have played for England.
"Glyn was also so consistent – week to week he gave 100 per cent and never let us down. Wingers used to dread playing against City as they would come up against Glyn.
"Just as importantly he was a wonderful guy with a lovely personality. Glyn had no edge to him at all and he never changed.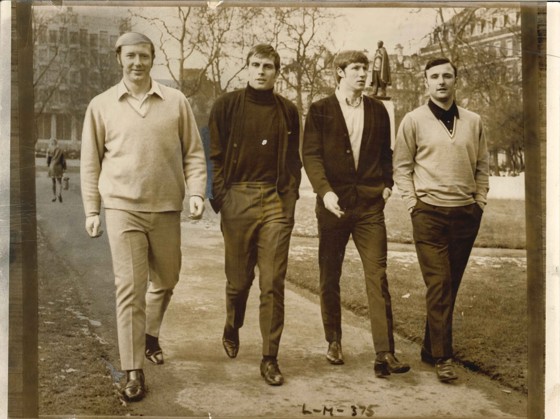 "He was also our youngest ever player which tells you everything.
"We used to pal together the four of us – Glyn, Oakey, Mike and I when we went away. We all stuck together and were all very close
"We all had the same sort of personalities."Glyn summed up everything good about the Club."
Former skipper and City boss Tony Book was equally devastated by the news, saying: "He wasn't just a great full-back, he was a great full-back who played most of his career out of position.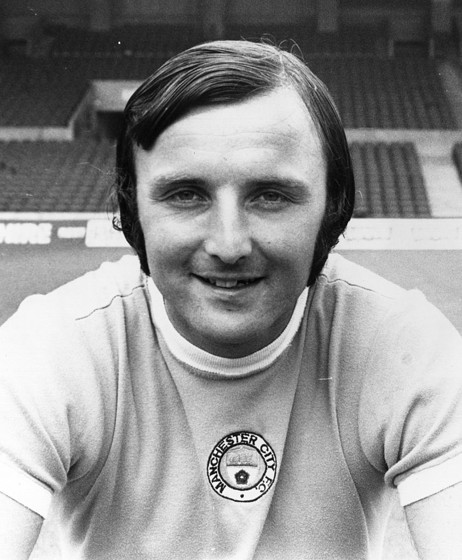 "He was one of those lads who never moaned or griped about anything - he just got on with it and was a wonderful professional.
"Glyn's cousin, Alan Oakes called me to tell me just an hour or so after it happened and we are all shocked.
"You couldn't have met a nicer lad or have a better team-mate and I'll miss him terribly.
"I can't speak highly enough about the lad. This is just awful news."
Tommy Booth, a long-time team-mate and friend of Glyn's added: "Glyn  was a great lad to be about with a great sense of humour and he was a wonderful player too.
"I was too young to remember when he started out as a forward but then he switched to left back and he was just outstanding there.
"When I started out to have two lads at the back like Glyn and Alan Oakes it was great. It was a pleasure to play with Glyn – though you had to be on guard with Glyn as he was always playing jokes!
"And it's incredible to think he was just 15 when he made his debut, especially in those days.
"Malcolm and Joe saw something in him in terms f moving him to left back and he was wonderful there for us.
"Glyn, Oakey, Mike Doyle and I used to play golf together a lot and with me being on the North side I was the one who travelled over to their neck of the woods and sometimes Id stay over there and we had some fantastic times.
"There were no airs or graces with Glyn. He was simply a lovely lad with a smashing family and you couldn't ask to meet a nicer lad.
"He looked after me when  was starting out and if I did something wrong he's day a few words and that was enough!
"It's a very sad day but Glyn will never be forgotten. He was just s special player and person."
Fred Eyre, who had known Glyn for six decades and remained close friends throughout said: "When he first came at 15, he was a centre-forward. He got into the Manchester City first team as a centre-forward at 15 – no one else will ever manage that, I feel very confident in saying. To do that you have to have something special.
"He had other attributes and eventually dropped back to midfield and then to left-back and we was one of the best around in that position. He was in contention to go with the England squad to Mexico 70 but for the awful injury he suffered at Old Trafford in a challenge with George Best.
"Deceptively quick, very reliable – he was a wonderful all-rounder.
"There won't be anyone who doesn't respect Glyn. He was humble and a professional of the highest calibre."  
Former City physio Roy Bailey said on Twitter: "I'm truly devastated that Glyn has passed away one of the nicest people I've ever met and worked with in football he was a true legend rest in peace Glyn our thoughts prayers are with Pat and the family."
So saddened to learn of the passing of our friend Glyn Pardoe. A wonderful player, an inspirational mentor and, above all, a genuinely lovely man. My condolences to his family #RIPglyn #mcfc

— Paul Lake (@Paul_Lake) May 26, 2020