Ferran Torres says he is still pinching himself after winning the Premier League in his first season at City.
The 21 year-old has played his part during his inaugural campaign, scoring 10 goals in 33 appearances in all competitions.
Now, he is a Premier League champion with the possibility of playing in a Champions League final in the next few weeks – it's a lot to take in for any young player.
"At the beginning, I couldn't believe it, because it's my first year in England," said Torres.
PREMIER LEAGUE WINNERS | SHOP OUR CHAMPIONS RANGE
"To win my first Premier League is something that every player dreams of. We were all very happy, both me and my family.
"I was at home relaxing. I was watching the Man United game and saw the result and how we had become champions of England following Leicester's win. After that, I started receiving WhatsApp messages from everybody.
"It means a lot winning the Premier League, especially in my first year here. But I want to keep focused on the next goals, because we have a Champions League final on the horizon. We need to enjoy the moment but also focus on what's next.
"It's been the result of a lot of hard work throughout the whole season. We got the reward of winning the Carabao Cup first and now the Premier League. As of now, we are preparing ourselves for the final in Portugal.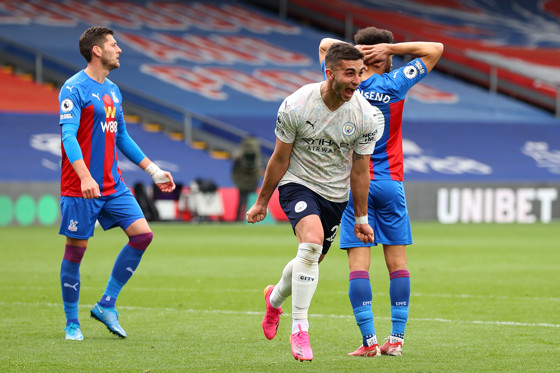 Torres admits it has been a steep learning curve since joining from Valencia last summer.
He has had to be patient for first team opportunities, but he has made a telling contribution when he has played and also scored six times in 10 games for Spain.
"It's been a year of learning for me. We finished really well; I think the team has done a great season at a very high level. We didn't start very well, but after a few months, we just rocketed. We have managed to achieve our goals in the end."
And as for Pep Guardiola, Torres believes the City boss is second to none…
"The results prove it. He is the best manager in the world because of how he works with the team and how he helps you improve individually. Every day I'm here I learn from him and from my teammates.
"He thinks of football 24 hours a day and 365 days a year, thinking about how he can improve the team. That makes the difference in the end. He improves everyone, both the new ones who arrived this year and also the ones that were already here. The results are proof of his excellent work.
"To me, it's really special. Not everybody has the privilege to play in one of the best teams in the world. I thank every day and I learn every day from the best manager and the best players.
"I'm a very ambitious player and I want to win as much as possible. I want to keep learning, keep playing and keep contributing to the team with goals and assists."