Colin Rosler and Erling Haaland had an immediate connection when they first met playing for Norway Under-15s.
They were both City fans and both their dads had been City players, so it led to a friendship that would continue through the various national team youth levels.
In the main picture above, Colin is No.6, Erling is No.10.
Rosler was already on City's books by that time and would spend nine years with the club his father Uwe was a huge crowd favourite.
Though the breakthrough at City didn't happen for Rosler junior, he appreciates the foundations that were laid during his time in Manchester, and after a couple of years with Dutch side NAC Breda, he returned to Norway to play for Lillestrom.
He has represented his country at every level from 15 to 21, making just shy of 50 appearances – though he also played four times for England Under-16s before pledging allegiance to the nation where his mother was born.
And for the record, Colin was born in Germany and his brother Tony in Manchester, with Uwe naming both after City legends Bell and Book.
That's what you call blue blood!
"The first time I met Erling was when we were playing Norway Under-15s team," recalled Rosler.
"He was tall and lanky, but not the physical presence he is today – but straight away, you could see he had something special.
"We had back-to-back games against Sweden, and in the second game, he mentioned at half-time that the Swedish keeper liked to stand quite far out of his goal, so at the kick-off, he shot the ball from the halfway line, over the goalkeeper and into the net.
"I'd already witnessed his ability in the training sessions, but that was an early example of what he was capable of.
"For me, his biggest asset was his mentality and self-belief – he didn't know for certain, but right from that early age he believed that he would go on to become one of the best players in the world – even if many others didn't at the time – he never stopped believing that he would get there, and he has done."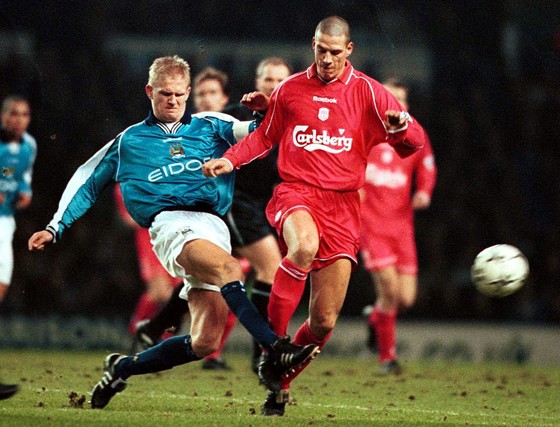 The fact both their dads were former City players gave both teenagers a mutual connection that saw them quickly become friends.
"When we first met, one of the first things we spoke about was City," said Rosler.                                                                         
"We obviously both had that connection of our dads playing for the club, though a few years apart, plus the fact we'd both been City fans from an early age.
"He's always been a Blue and it was his dream to one day play for City.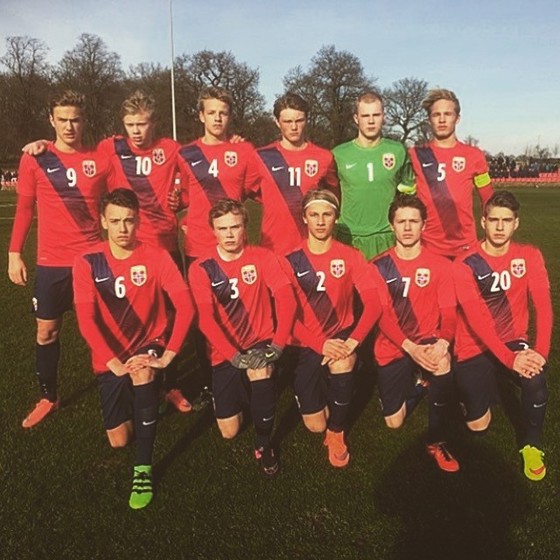 "He came over to Manchester for a visit to watch City play in the Champions League, but beforehand he came to see the UEFA Youth League game I was playing in at the Academy Stadium.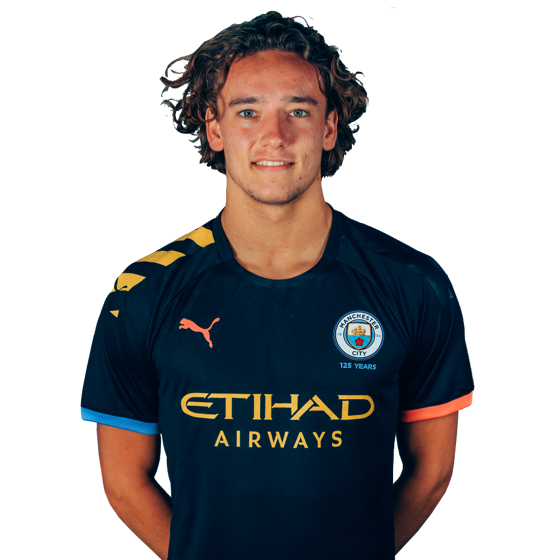 "He was sat next to my mum and his dad Alfie was there and while he was watching, he said, 'I want to come and play for this club'.
"He's always had that drive and dream to one day play for City and follow in his dad's footsteps.
"He's followed City very closely and was aware of my dad's time at the club and obviously his dad's too, but he knows a lot of the history and what Manchester City is about."
Rosler also remembers the first time Erling got to meet one of his future team-mates while on national team duty…
"We played in the Euro Under-17 championship and played against England, who had Phil Foden in their team," he recalled.
"That was the first time he'd played against any City player and when you are two of the best young players in the world, you're not going to forget each other!"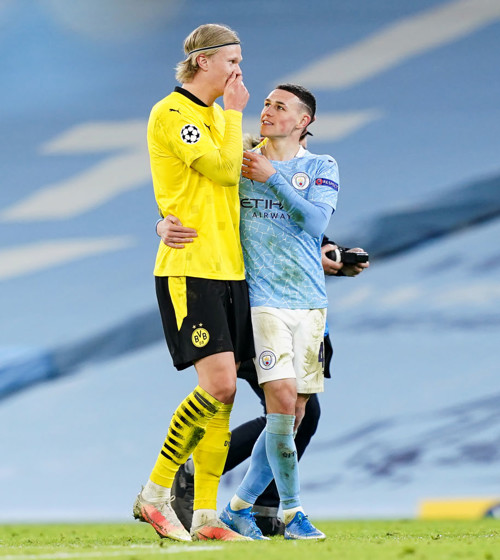 Playing in different countries has meant that Colin and Erling haven't seen each other for a while, but they keep in touch and he is looking forward to seeing him play in sky blue.
"We communicate on Instagram, and we have a lot of mutual friends, but we don't get to see each other as much lately, but when we cross paths again, we'll have a good catch up," he said.
"Erling is very good at remembering where he's from and he still has a lot of friends in Bryne that he's grown up with and I know he regularly keeps in touch with many of them.
"I think he's going to be a big success with the likes of De Bruyne, Mahrez and Foden around him because he's going to have the sort of quality delivery that he needs and probably hasn't had – at that level – before.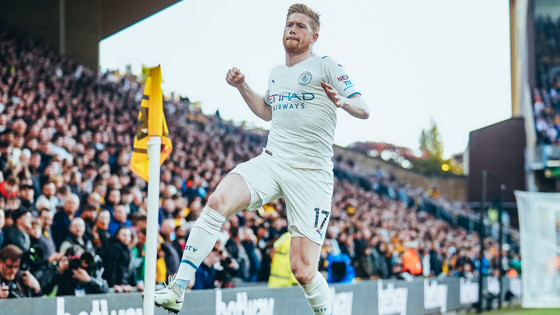 "It's a step up and he's with the best players in the world now, but I think it will take some adaptation time and people need to know that, because he's only 22.
"The clubs he has been at previously played a different type of football, but at City it is going to be mostly possession-based and there will be less space in behind – which is where he is at his most effective – so, he will need that adaptation time.
"But when you look at City last season and the number of crosses that came in that weren't converted because there wasn't an out-and-out striker, that's where I think he'll be an absolute monster inside the box where he'll be ready to score all types of goals."
And will Erling's arrival make Norway blue – or will Liverpool and Manchester United still dominate?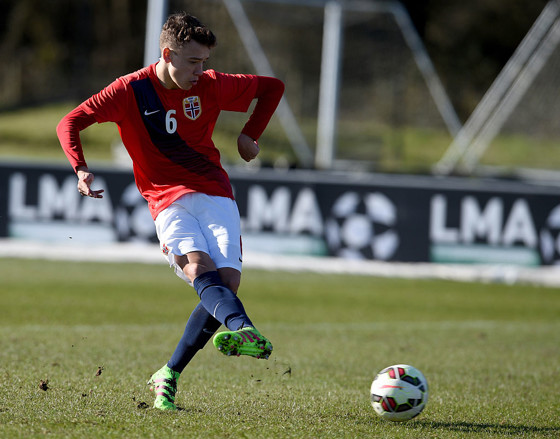 "The following from Norway will be even bigger – it's already big, but there will be a crazy mental Norwegian support for City going forward," smiled Rosler.
"We had a football school recently with Lillestrom, and all the kids were wearing City shirts with Haaland on the back, so he's going to have a legion of young fans here and all over Scandinavia in fact, who want to emulate what he's done."
Perhaps Colin and Erling can meet in the Champions League one day soon – Lillestrom currently top the Norwegian Eliteserien – the nation's top division - but haven't been champions for 33 years.
It's also been almost two decades since they played Champions League football, so there is a lot of optimism at the club about the current group of players.
"We're 10 games in – a third of the league season and we are top of the table – still unbeaten, so it's looking promising, but it's a long season," said Rosler.
"It's an exciting time for everyone because we've had some tough times and were relegated in 2019, but we were promoted and then finished fourth last year and now we're top of the table so it's exciting times for everyone at the club, but it's step-by-step."