City fans had waited seven long years for football to resume – as had the rest of the country, Europe and other parts of the world.
The Second World War had caused football's suspension, and though regional competitions and cups were played between 1939 and 1946, the resumption of the Football League didn't begin until the 1946/47 season.
During the suspended state imposed on the game, City had been in Second Division limbo since being relegated in 1938 as defending First Division champions (don't ask!).
It had been almost a decade spent as second tier club, though of course, only one campaign in reality.
Once the war had ended, the nation started to rebuild and attempt to return to some normality and so football returned, too.
The parallels between the current pandemic and the war may be different, but as the 1946/47 season became the longest in the Club's history, ending on this day – June 14 – in 1947, it seems poignant that the 2019/20 Premier League season will also begin again in mid-June, some 73 years later.
It would prove an excellent return to action for City, who had been overseen by a true Club great – Wilf Wild – until November when this most loyal secretary/manager finally stepped aside to resume an administrative role, having ensured things ticked over during wartime.
Wild was replaced by former skipper Sam Cowan, who had set up a successful physiotherapy practice on the south coast but couldn't resist a first major crack at management with his old club.
He had managed Mossley and left to take up a coaching role with Brighton, but this was different.
EL MAGO | 'David Silva: A Decade Of Magic' now available
Cowan, who had led the Club to FA Cup glory as well as making more than 400 appearances, was a popular choice among City supporters and by Christmas, the Blues were in the thick of the promotion race.
An innovator in many ways, Cowan was part of a new breed of managers who picked the team, varied tactics and was far more hands-on than previous incumbents of the post – and it quickly paid off.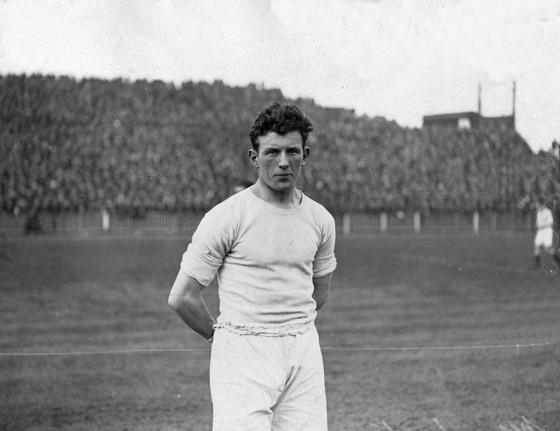 Going into the New Year, a run of seven wins on the bounce elevated City to pole position.
In fact, Cowan's first 20 Second Division matches as boss saw City remain unbeaten from November to April, until Newcastle United won 2-0 at Maine Road in front of more than 44,000 fans.
By that stage, City, Burnley, Birmingham City and Newcastle United were all vying for the top two promotion slots – and City's next game was against Burnley, with Cowan's men knowing victory would guarantee promotion.
Almost 70,000 crammed into Maine Road to see Alec Herd score the only goal of the game - and Cowan's City were back in the top flight.
Three matches later and despite losing 1-0 to Sheffield Wednesday, City were crowned champions with two games to spare.
The last of those matches, against Newport County, was on June 14 and City thrashed the already-relegated Welsh side 5-1, with George Smith scoring all five goals.
Burnley would finish runners-up, some three points behind.
It looked as though a glittering new era beckoned City under Cowan, but his insistence on splitting time between management and his Brighton physiotherapy practice caused tension with the Club's board and forced to choose one or the other, he returned to the south coast and quit his post at Maine Road shortly after the final game.
It was a dramatic end to the Club's longest ever season.. though the 2019/20 campaign will soon claim that particular record.