Two of England's finest young midfielders could go head-to-head this Thursday.
City's Phil Foden and Chelsea's Mason Mount  are also likely to grace the national team for a decade if they continue to flourish at club level as they have done this season.  
Mount has become a first team regular under Frank Lampard and has paid his manager's faith back in bucket-loads.
Foden has gone from strength to strength, capping his latest performance with two goals and a big hand in another two in the 5-0 win over Burnley.
When Pep Guardiola says there is no need to replace David Silva with a new signing "because we have Phil", it's hard to think of a better compliment.
But just as Foden couldn't be in better hands with Pep nurturing his talent, so Mount has the perfect coach in Frank Lampard.
Lampard was, as City fans know from his brief time at the Club (and the amount of goals he scored against us), one of the best attacking midfielders of his generation.
Case in point, great managers spot gaps in players; games and a simple piece of advice can change everything.
Mount said last March; "I have found recently that I have been trying too hard to score and kind of snatching at shots and trying to take shot when off-balance and stuff.
"When you're so focused on scoring and thinking 'I need to score', you do that.
"The gaffer has been talking to me about getting into positions.
"I think I took a shot against Bournemouth from kind of an impossible angle where I was just trying to score a worldy when it wasn't on. We spoke about that.
"I just wanted to score so much and then it is something where you don't have to try so much."
As for Foden, Pep – who has managed some of the best players in the world, including the greatest of them all – Lionel Messi – he believes Foden's talent to be exceptional. The best he has coached, in fact.
"He has everything to become one of the best players," he said.
"I have said many times in press conferences, but maybe not said it in front of him, Phil is the most, most, most talented player I have ever seen in my career as a manager.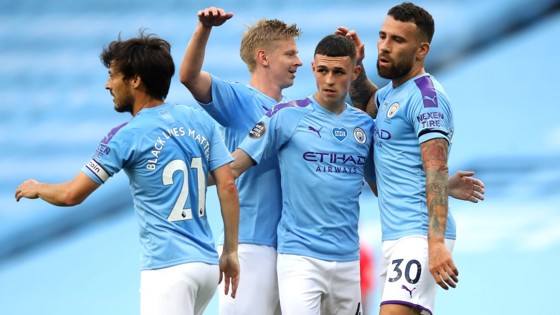 "His only problem is sometimes his manager doesn't put him in the starting XI. Hopefully in the future that can improve."
Foden's chance of regular first team football may increase when Club legend David Silva leaves at the end of the season, particularly if Pep is not looking to the transfer market for a replacement.
EL MAGO: DAVID SILVA TRIBUTE BOOK: Buy now
With Leroy Sane also set to move on at the end of the campaign, two senior first team berths will become available.
And what an apprenticeship Foden will have served if, as speculated, he becomes an integral member of the City team next season.
He's virtually there already, but meanwhile is continuing his education with Kevin De Bruyne, Silva, Bernardo, Riyad Mahrez and Raheem Sterling to learn off – not to mention a dozen other team-mates.
But such talent means Foden has had to be patient for opportunities, while Mount has played the majority of Chelsea's games this campaign.
Cityzens Giving For Recovery: Find out more
Whether he would have featured quite as a regularly this season had Chelsea not been serving a transfer ban last summer, we may never know.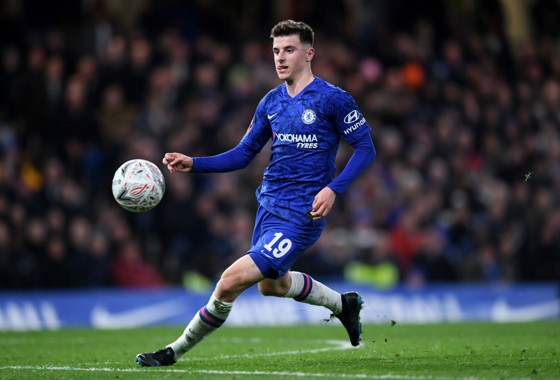 Lampard's decision to go with many of the younger players at his disposal was partly forced upon him - but has worked extremely well – particularly for Mount who has made 30 Premier League appearances for Chelsea this season.
Mount joined the Pensioners when he was just six, while Foden started at City aged eight.
Both represented England at every level from Under-16 to England Under-21 with Foden making 51 young England appearances – scoring 19 goals, while Mount has played 45 times and scored 14 goals.
However, Mount was promoted to the senior England squad this season and has now won six full caps, while Foden is yet to be called up by Gareth Southgate – though it cannot be far away.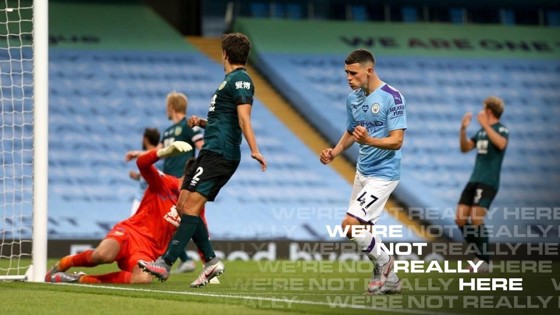 In terms of overall experience, Mount has spent two seasons on loan; one with Dutch side Vitesse Arnhem and last season – with Lampard as his manager – at Derby County.
A mixture of Eredivisie and Championship saw Mount tuck 83 appearances under his belt, while City have resisted the temptation to send Foden on loan.
Though the competitive nature of playing in lower divisions can help some players progress, City have been keen to keep Foden at the CFA, quite rightly believing he couldn't be learning his trade anywhere better.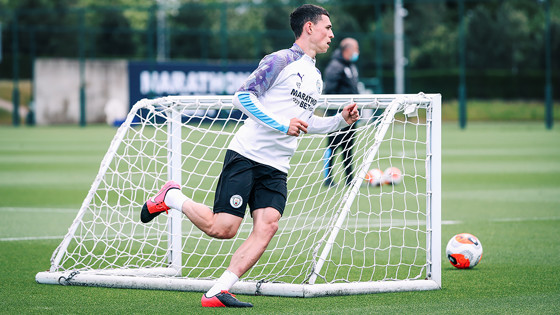 Now, that patient approach is being rewarded in performances such as on Monday evening when Foden himself said he enjoyed his "best game yet" - and few would argue with that.
There is so much more to come from Phil Foden and Chelsea will believe the same of Mount.
Both came off the bench in the first meeting between the clubs last November – Foden on 67 and Mount on 74 – as City edged a thrilling game 2-1.
If both play on Thursday, it will be a fascinating match-up of two of English football's brightest talents – and it certainly won't be the last.