Women's Team
1
Need to know: UEFA Women's Champions League draw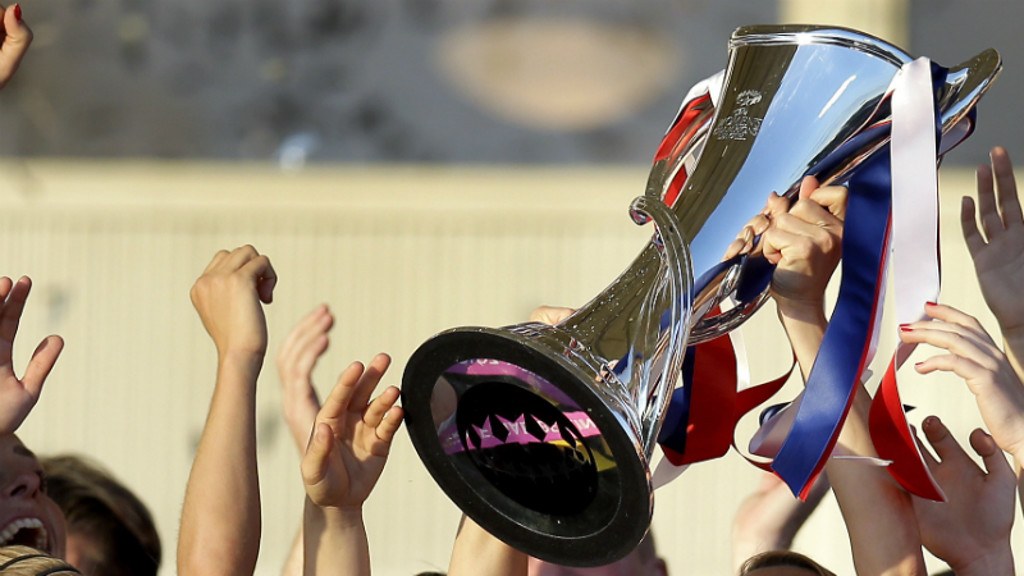 UWCL: The trophy every team wants
Man City Women have reached the quarter-finals of the Champions League.
Having secured a spot in the competition with a second placed finish last season, Nick Cushing's side have reached the last eight in their European debut.
Here's everything you need to know about the tournament...
Key dates
The Round of 8 and semi-finals will be drawn on 25 November and played in March, aligning with the men's game.
Potential opponents
Reigning champions Lyon put in the most dominant performance of the round as they saw off FC Zurich with a 17-0 aggregate win.
Swedish club Rosengard beat Slavia Prague 3-0 at home on Wednesday night to seal a 6-1 aggregate win and Danish club Fortuna beat Brescia 4-1 on aggregate. FC Barcelona won 4-0 at Dutch club FC Twente to guarantee a 5-0 win over both legs.
Ties still to be decided are Rossiyanka v Bayern Munich, Wolfsburg v Eskilstuna United and Paris Saint-Germain v BIIK-Kazygurt.
Brief history
The Women's Champions League is Europe's elite club competition.
Originally named the UEFA Women's Cup, it debuted in the 2001/02 season before being rebranded for the 2009/10 campaign when, for the first time, the runners-up from the top eight ranked nations were able to participate.
The format of the final was also changed, becoming a single match played in the same city as the men's tournament as opposed to a two-legged contest.
Four time winners 1. FFC Frankfurt are the most successful club in the history of the competition, while Lyon are the defending champions.
Arsenal Ladies are the only English side to have won the tournament, defeating Umea 1-0 over two legs in April 2007.
Format and qualification
In contrast to the men's tournament, there is no group stage in the UWCL.
The winners and runners up of their top national competition – be it league or cup – from the top 11 nations (plus one Norwegian team) received byes to the Round of 32.
Thirty six other entrants competed in the qualifying round. Teams were split into groups of four with the winner of each group securing their place in the Round of 32.
In Nick Cushing's words...
"We're really proud we've got Champions League football.
"To have our men's team fighting on the pitch for the Premier League, the women fighting on the pitch for the FA Women's Super League and both teams competing in the Champions League is fantastic.
"This football club is very special."
We'll have full coverage of the draw on ManCity.com, Twitter and Facebook.