Media Watch
1
Media Watch: City's recruitment best in Europe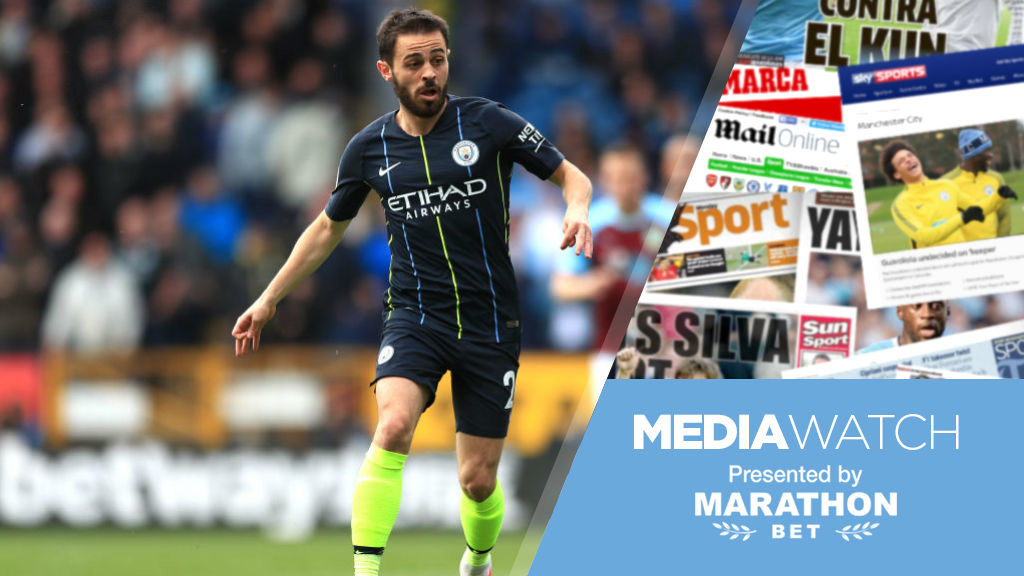 MEDIA WATCH: All the latest City news and opinion from across this morning's back pages
With this season's title race set to go to the wire, today's back pages are packed full of talk of where the Premier League trophy is going to end up.
There's news, too, of a study that highlights City's growing off-field strength.
But let's start with a piece by the Manchester Evening News' Tyrone Marshall, who says City's capture of Bernardo Silva in the summer of 2017 is proof our recruitment is the best in Europe.
He says the midfielder looks a snip after two seasons of magic on English shores.
"Monaco's class of 2016/17 were well aware of what awaited them at the end of a season in which they had thrilled Europe in a similar fashion to Ajax this year," he writes.
"A vibrant, young team had made it as far as the Champions League semi-finals, but had dethroned the money and the might of Paris Saint-Germain domestically and up to half-a-dozen of their biggest talents were attracting covetous glances from the elite.
"The players had set up their own WhatsApp group to discuss moves away from the Principality and within days of the season ending the exodus had begun. Bernardo Silva has left the group.
"While there was plenty of focus on the magic of Kylian Mbappe, the marauding full-backs Djibril Sidibe and Benjamin Mendy, the tricky Thomas Lemar and defensive midfielder Fabinho, it was Bernardo who exited the stage first.
"Others in that Monaco team would attract more interest and more money, but Manchester City knew who they wanted. While they would have to wait for Mendy, by the time May was out Bernardo was already a Blue, for what the club were convinced at the time was a £43.5million bargain. It looks like a steal now."
READ: Guardiola nominated for Premier League award
READ: The Kippax last stand | 25 years ago
READ: Sterling thrives in City's numbers game
Marshall's colleague at the Manchester Evening News, Stuart Brennan, has uncovered research from Liverpool University's Centre for Sports Business that says City are now the most valuable club in the Premier League.
"Manchester City have again been named as the Premier League's most valuable club after pipping rivals Manchester United," he writes.
"The Blues were first proclaimed to be top of the cash table two years ago, surging past the Reds for the first time in a model which takes into account debt and transfer losses.
"The study, carried out by Liverpool University's Centre for Sports Business, shows that City lost top spot to United in 2016-17 due to the initial heavy investment under Pep Guardiola, but they are now back on top of the pile – and are valued at £2.364billion.
Have you seen...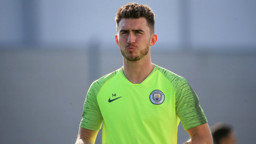 "That is £275million more than United, and the two Manchester clubs are clear of Spurs in third place, with Liverpool and Chelsea tied in fourth.

"The valuation uses a model which considers income, profits, wage control, net assets and unsold seats at games."
On to the title race now and Yahoo Sports' Ryan Bailey says there is no shame in any side finishing below City this season, given the brilliance in Pep Guardiola's squad.
"If they [Liverpool] do not win, they may kick themselves for ceding the nine-point lead they enjoyed in the new year," Bailey writes. "Much like the 2008-09 campaign in which they finished second, their undoing came thanks to a series of draws in January and February. While City got its shaky form out of the way in December, the Reds gave up 11 points in the two months after Christmas.
"In the proverbial Premier League bar, this is the palatable chaser to the throat-burning shot of despair Liverpool fans may be feeling. There is absolutely no shame in finishing behind this Manchester City team."
And, finally, Emlyn Begly at BBC Sport has produced a fascinating article looking at the possibility of a first-ever playoff to decide the Premier League title.

City and Liverpool have been locked in one of the most intense title races for decades and there remains a chance the two sides could end up with the same points, goals for, goals against and goal difference, which, if it happens, would require a one-off match at Wembley to determine the destination of the trophy.
Begly writes: "For a title play-off to happen, the types of results mentioned below are needed, along with a goal difference swing of four towards Liverpool and a certain amount of goals scored. The order of the results below do not matter.
"A Liverpool draw and Manchester City defeat, as well as both sides having the same type of result (win, lose or draw) in their other game.
TV info
"A Liverpool win and defeat and two Manchester City draws.

"Exact scenarios that would produce a play-off
"Liverpool win 5-0 and lose 2-1 AND Man City draw both games 0-0
"Liverpool win 4-0 and draw 3-3 AND Man City win 1-0 and lose 1-0
"Liverpool draw both games 3-3 AND Man City draw 0-0 and lose 4-0
"Liverpool draw 3-3 and lose 4-3 AND Man City lose 3-0 and lose 2-0"
That's all for this morning's roundup of the back pages. But stay with us throughout the day as we continue to bring you all the buildup ahead of Monday's game at home to Leicester City.