Media Watch
1
Media: City playing better than ever!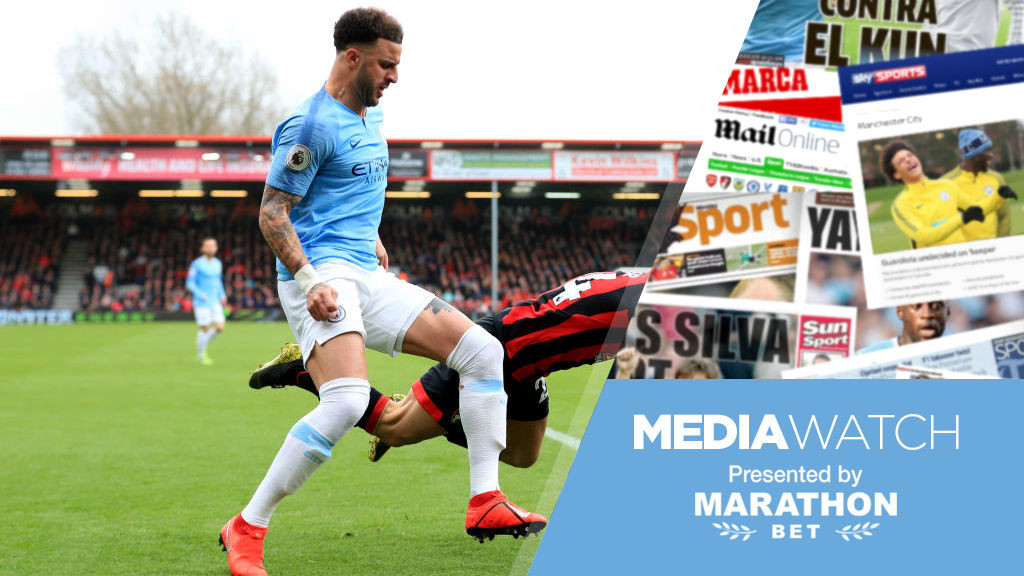 MEDIA: The press were left purring at City's performance at Bournemouth
Manchester City made it eight successive wins in all competitions with a 1-0 victory at Bournemouth on Saturday.
The result means City are back on top of the Premier League table, for now at least - and the press have had their say on what was a commanding display by the Blues on the South Coast.
The Independent's Jack Pitt-Brooke believes our two 1-0 wins this week may seem like narrow victories on the surface, but he says both have been delivered in dominant, stylish fashion.
"For Guardiola, the scoreline is almost irrelevant," he writes. "What mattered is the total dominance City enjoyed: 82% possession. 23 shots to Bournemouth's nil. Forcing Bournemouth to do what they never do and park the bus, spending the whole game on the front foot peppering their box and still never letting Bournemouth in on the break. It takes a very good team to defend that high up the pitch and still not get done on the counter. Eddie Howe said afterwards that he spent all game waiting for City to make a technical mistake and they never did.
"In that sense it was similar to City's 1-0 defeat of West Ham United in midweek. Those two scorelines could easily look like City are grinding it out right now but look deeper and City are playing better than ever. Across those two games they have taken 43 shots and faced just two. They may only have scored twice, but that is just a small part of the story."
READ: Match Report | Bournemouth 0-1 City
READ: Mahrez | That was the perfect afternoon
The Telegraph's Jim White brilliantly describes Fernandinho as a "metronome" in his post-match piece, and says even without the great Brazilian midfielder, City were in complete control at the Vitality Stadium.
"There was nothing scruffy, nothing lucky about this win," he writes. "It was a victory forged from patience, application and persistence. Plus total control. City had turned up without Fernandinho, which is like taking the metronome away from an orchestral rehearsal. But it was immediately apparent that his absence would not affect their passing. For most of the first half it was, slick, smooth and sophisticated. And as always, City's dominance with the ball was underpinned by a complete refusal to allow their opponents to linger long in possession."
Former Newcastle striker Alan Shearer singled Oleksandr Zinchenko out for praise and outlined the difficulty City faced in trying to open up a resolute Bournemouth side set up to defend.
Have you seen...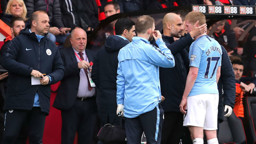 Speaking in his role as a BBC Match of the Day pundit, Shearer said: "Zinchenko, who I thought was brilliant again today, gave them width.

"The longer the game went on, the belief that they have City that something will work and it did.
"Eddie Howe basically had every player behind the ball to make it very difficult for City.
"What City showed us today was a lesson in having belief, patience, having an understanding that what you are trying to do will work and not to panic.
"They had to basically contend with 11 men behind the ball."
That's all for this morning's Media Watch – but stay with us throughout the day as we bring you more reaction to Saturday's win.