Media Watch
1
Media Watch: Attentions turn to Anfield showdown
BATTLE: The footballing world looks ahead to Sunday's top-of-the-table clash...
With the midweek Champions League action done and dusted, the footballing world looks ahead to the next key fixture – and they don't come much bigger than a City trip to Anfield.
The Blues lock horns with Liverpool on Sunday in an eagerly-anticipated, mouth-watering clash, which many are billing as a potential title decider and 'the biggest game of the season so far.'
Sky Sports pundit and former Red Jamie Carragher is of that opinion and has been impressed with the Blues' start to the season.
"A lot of people have been talking since the start of the season about it being City and Liverpool for the title," he stated.
"The two games in the Premier League this season could go some way to deciding where the title goes. I think it's that important now.
READ: Sterling going from strength to strength
WATCH: Match highlights | Hoffenheim 1-2 City
GALLERY: Training | Buoyant Blues
"Head-to-heads could decide the top six and the Champions League places and this one could decide the title."
"I think they (Liverpool) are the one team in the Premier League who believe they can actually beat City. I think most of the division - certainly the other top teams - hope they can beat City but I think Liverpool will be going into the game at Anfield believing they'll win the game.
"I don't think City feel psychologically they can't beat Liverpool or they can't play their game because they're a top side.
"They can go anywhere, play how they play and win games, so it will be a really difficult game for Liverpool.
"There's no set way of stopping Manchester City. Liverpool have a way of playing, not just against City but against everyone, and at the moment that looks like it's causing City problems.
"But I don't think for one minute Pep Guardiola's going to fall into that trap again. He may do something different to counteract it and that's what you get with these top managers.
ICYMI...
"I think City have gone under the radar a little bit. We expect them to be so good and their start to the season has been unbelievable.

"They've only dropped two points but we just expect that from City now because of last season whereas people are talking more about Liverpool's start to the season and maybe Chelsea's with a new manager as well, but what a start City have made."
Incredibly, the Blues have not won at Anfield since May 2003, when a late Nicolas Anelka double against his former club snatched all three points for Kevin Keegan's men.
Ilkay Gundogan admits City always find it a tough trip and asserts a victory would hand the Champions a major boost.
"It is a huge one," he declared, as reported by the Manchester Evening News. "It is maybe at that point, the biggest one in the Premier League.
"So obviously we are the leaders again now since the last fixtures and after that game, we want to still be the number one.
"But the last years, they showed that we always struggle at Anfield.
READ THIS...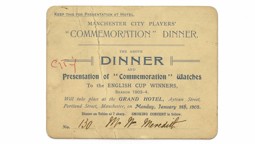 "So, hopefully it can be even more of a boost for us to show everyone - first of all ourselves - that we are able to play first of all good there, but also to get at least one, or in the best case, three points."

In other news, Leroy Sane has responded to his critics, asserting he welcomes feedback on his potential areas of improvement.
"Jogi Loew and Pep Guardiola both know exactly how to deal with me," Sane explained to Sport1.
"I love challenges, especially with Pep Guardiola. I'm looking forward to receiving more criticism from such great coaches – it even delights me a bit.
"Criticism is normal in football. I focus only on myself, I want to improve.
"The next goal for me is to take the next step in the national team and show myself more."
In other news, Calcio Mercato claim City have 'entered the race' to sign Fiorentina starlet Nikola Milenkovic.
An article reads: "In the previous days, there have been talks of Juventus' interest in Nikola Milenkovic. The Serbian giant has become one of his team's most reliable players this season and is deservedly in centre of the attention.
"However, it has now emerged that Juventus will have a very strong competitor in the race for Milenkovic, as it is reported that Manchester City of Pep Guardiola have awakened their interest and even sent scouts to follow the player in Fiorentina - Atalanta last weekend.
"At the age of 20, Milenkovic is already performing extraordinarily and still has a lot of room for improvement. He has scored 2 goals in 7 Serie A matches this season and featured in the full amount of minutes so far.
"He is also a regular for his country, despite experiencing his debut shortly before the World Cup this summer."