Men's Team
1
Fulham and Southampton dates confirmed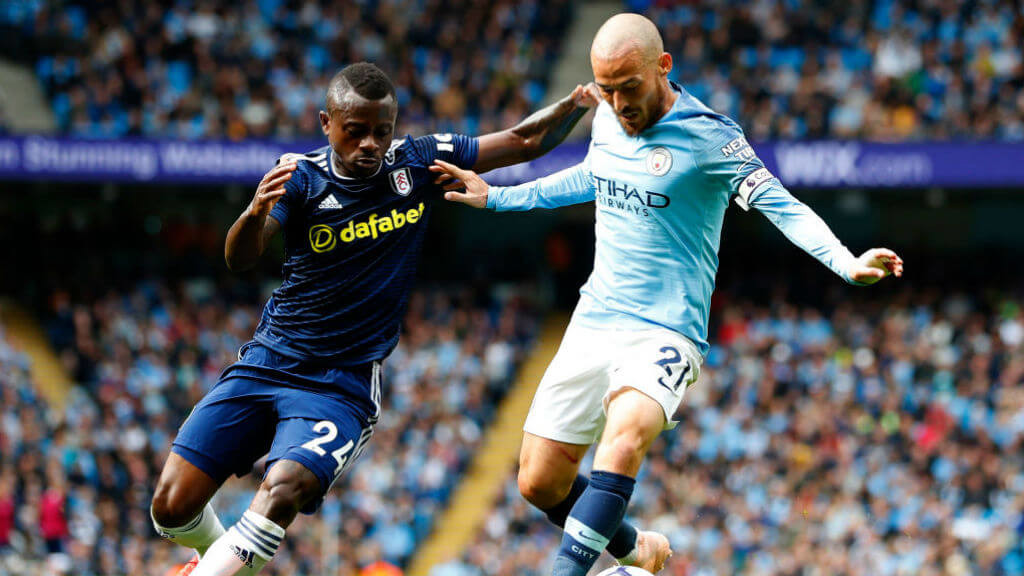 CUP CLASH: City in action against Fulham in the Premier League match earlier this season
City's Carabao Cup Round 4 clash with Fulham will be played on Thursday, 1 November.
The last 16 tie will kick off at 7.45pm at the Etihad Stadium and ticket details will be revealed in due course.
As a result, the Blues' home Premier League fixture with Southampton has been put back 24 hours and will take place at 3pm on Sunday 4 November.
Though the majority of Carabao Cup ties will be played on 30/31 October, City's rescheduled Premier League clash with Spurs on Monday 29 October at Wembley means the original Round 4 slots were unsuitable.
WATCH: Hoffenheim 1-2 City - highlights
READ: Full City fixture list