Media Watch
1
Gossip: Jesus' World Cup target and Real star link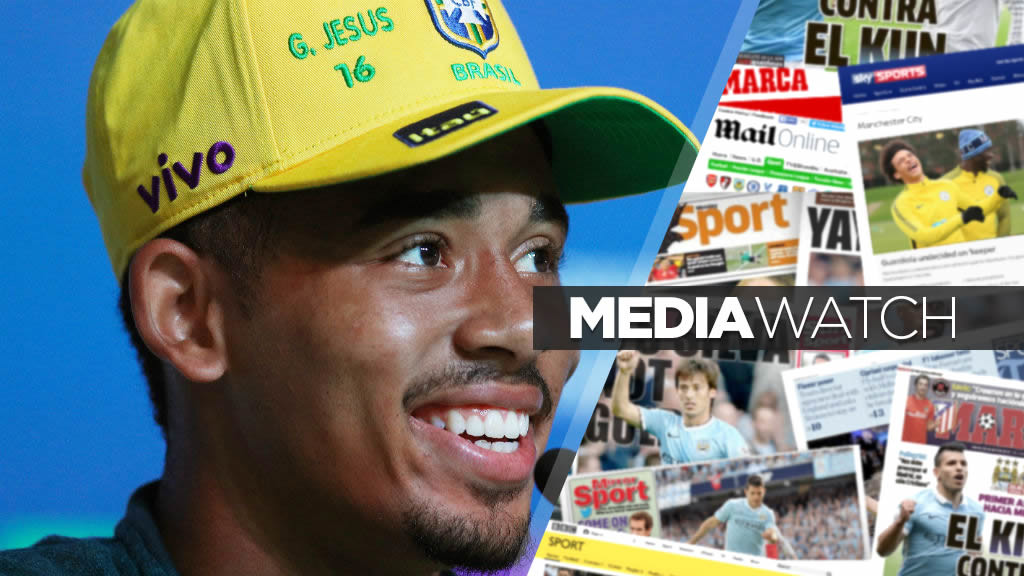 WORLD VISION: Gabriel Jesus
That's it! It's started! The World Cup is on and you won't be able to turn on a telly, switch on a radio or chat to anyone for longer than 30 seconds before football appears on the agenda – just how we like it!
And despite the World Cup focus there are plenty of City-related stories to be found, not least because 16 of our Centurions are out in Russia.
First let's hear from rising Brazilian star Gabriel Jesus, who has been speaking ahead of his side's Group E opener against Switzerland on Sunday.
"Even before we had these options given by Tite [of playing Neymar, Philippe Coutinho and Willian up front] I have always been relaxed. I'm very active with or without the ball," he told a news conference quoted by Sportskeeda.
"Not just because of a formation, but because of everybody on the field.
"About being the top goalscorer, there are so many players. I can't say what other players I am thinking about, of course, but I'm focused on helping the team however I can. Whether that be with goals, or assists, or tackles.
"Our focus is to play for the group and I believe that if the group plays well, individuals will show up."
READ: World Cup focus: David Silva
READ: City 100 - Lightning Leroy and Silky Ilkay
Another of City's star performers from last season, Raheem Sterling, is with England and he is hoping to carry the confidence of a superb domestic season onto the global stage.
"My message I'd like to give is just be confident, everyone, not just the players," he told ITV Sport before England's first match against Tunisia on Monday.
"It's a World Cup and everyone here... it's what you've wanted to do from a little kid.
"Have that belief that probably some people didn't have before and enjoy."
Have you seen?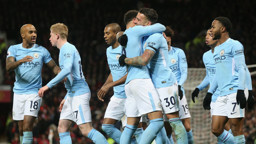 Meanwhile, there's a touch of transfer speculation in the Daily Star suggesting that City might be interested in Real Madrid and Germany midfielder Toni Kroos.

And finally to City reporter Stuart Brennan's take on the 18-19 Premier League fixtures, which were released on Thursday.
He writes: "The fixtures surrounding their Champions League group games have also fallen kindly, with seven home games and five away trips scheduled for the weekends surrounding their European games.

"And if City progress to the Champions League quarter-finals and semi-finals, they are not scheduled to face any major domestic games around those dates."
That's all from the back pages today - we'll be back tomorrow for more!