Media Watch
1
Gossip: Pre-season analysis and Real ace linked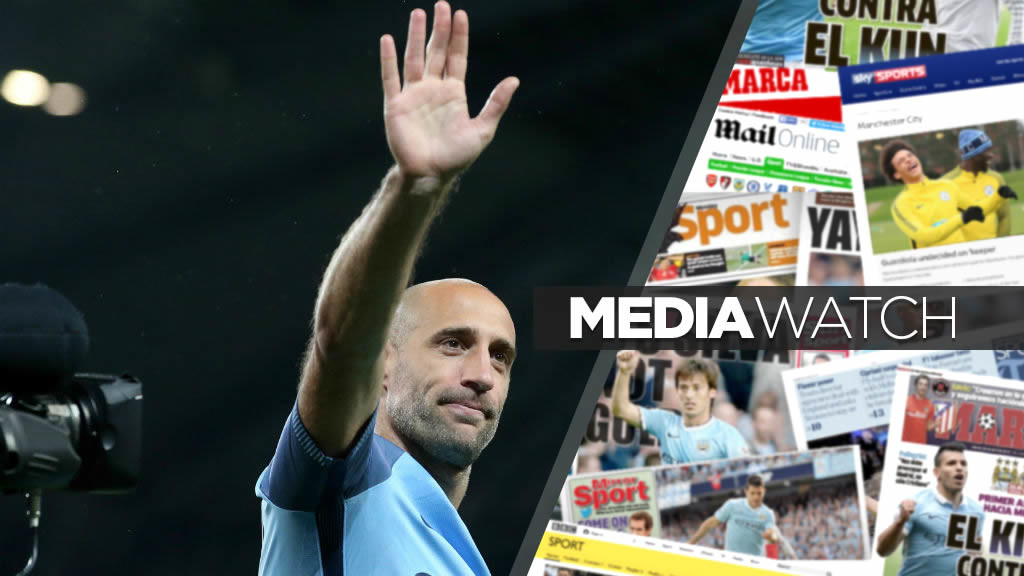 HELLO AGAIN: Pablo Zabaleta will face City in early August
Transfer gossip, injury news and fixtures analysis all feature in Friday's round-up as the media machine mows relentlessly through the long grass of the summer close season...
But let's start with a familiar voice - Pablo Zabaleta - whose new side will face City in an Iceland pre-season friendly.
"Of course it will be interesting to face my former club, so soon after leaving," the Argentinian warrior told West Ham's official site.
"But more importantly, I am looking forward to playing with my new team-mates, and it will be a great test for us one week before the start of the season.
"It will also be a great honour for West Ham and City to be the first English Premier League clubs to play each other in Iceland. We all saw how well Iceland did in the European Championships last year – they made a lot of friends and it is clear they are a nation who love football."
Anyone else get a slightly strange feeling hearing Zaba talking from another Club's perspective? Thought so, let's move on...
To the transfer merry-go-round now and a relatively new name linked with City - if you're only counting this summer anyway - is Real Madrid's Toni Kroos.
The Daily Star's Joel Watson writes: "Toni Kroos is a transfer target for Pep Guardiola at Manchester City, according to reports in Spain.
"Kroos, 27, has long been a target for Guardiola who tried to prevent him leaving Bayern Munich when the Spanish manager was in his first year in charge in Bavaria.
"But the Germany star opted to join Real Madrid instead of continuing his career at the Allianz Arena.
"And since then he's collected a hatfull of silverware with Zinedine Zidane's side, including two Champions League titles.
"Now Don Balon claim Guardiola is planning to make a move for Kroos to bring him to Manchester City."
Back to the here and now and Chile's national team have given a fitness update on goalkeeper Claudio Bravo, who has been struggling with a calf injury since the Manchester derby stalemate in late April.
He has been ruled out of Sunday's Confederations Cup game against Cameroon, but could be back to face Germany next Thursday.
"Claudio Bravo underwent examinations which showed that the lesion in his left calf had a favourable evolution," a statement from the Chilean Football Federation said.
"The integration to the normal training will depend on the recovery of the player. As a result, the player is ruled out of the match on Sunday June 18 against Cameroon."
Finally writer Simon Curtis has taken a summer look at City's situation, and has identified two attractive away days for Blues fans.
"Whether you are firmly of the opinion that all teams play each other twice and there is nothing remotely to get excited about or alternatively that the position, density and order of fixtures can have a significant bearing on who wins what, nobody can resist having a quick glance to see what the fixture computer has decided for their club," Curtis reckons.
"There may be summer holidays to negotiate and a long tournament-free close season to survive, but dreams of queuing at Swansea and attempting the never-ending St James' Park steps are suddenly upon us again.
"For Manchester City fans, already warming up nicely after the club's swift entry into the summer transfer market, a start on the south coast to play newly promoted Brighton and a second away trip to Bournemouth two weeks later represent long trips for the fans, but with the reward of a seaside resort in full swing when they get there. For some at least, summer holidays and resuming the football routines will dovetail perfectly for a week or two next August."