Men's Team
1
Fan memories: Old Trafford Manchester Derbies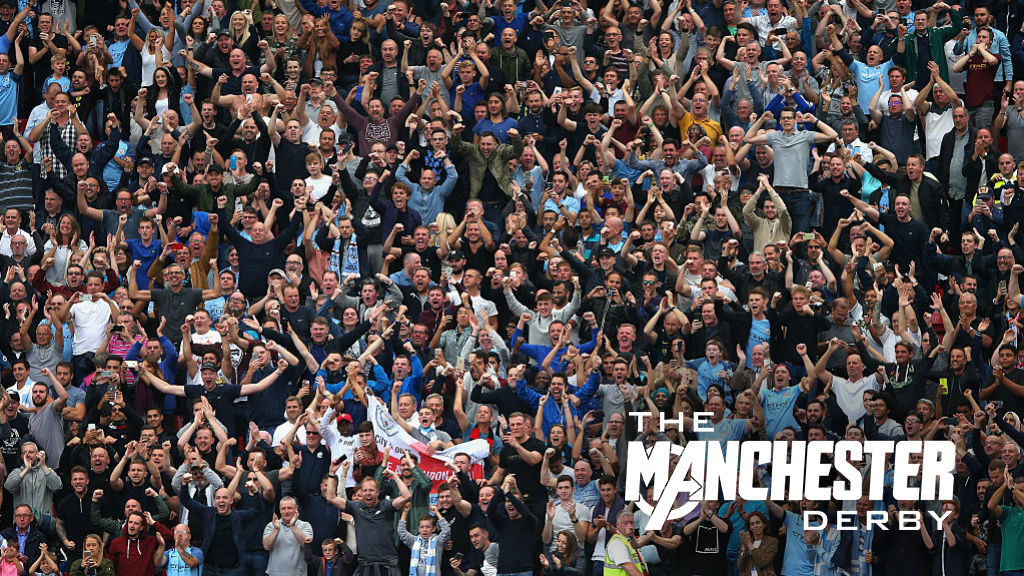 MEMORIES: Five fans share their favourite Old Trafford experiences
Tonight sees Manchester City make the short trip to Old Trafford to face Manchester United in a crucial game that could determine our Premier League title chances. Rarely have the stakes been higher going into a Manchester Derby.
Our recent record at Old Trafford is excellent. We've won five and drawn one of our last seven visits. In total, we've won six times in the Premier League era. Only Chelsea can match that record.
To help get you in the mood, five City fans have shared their favourite Old Trafford derby experiences.
Andrew Green
I've had some quite unexpectedly great times watching City at Old Trafford over the years but one day stands out clearly as my favourite.
February 2008. After one of the most exciting starts to a season I had ever seen, the City and Sven brief fling was beginning to go a bit flat (unlike the balloons that had seen us out of the FA Cup just a fortnight before). We edged out of Manchester dreaming of an unlikely league double and looking for our first league victory at Old Trafford since the world's most famous back heel.
Both teams lined up wearing special commemorative shirts and wreaths were laid to commemorate the 50th anniversary of the Munich Air Disaster. Both sets of fans observed an impeccably held silence with the eyes of the world watching.
I'm sure I don't need to describe the goals to people reading this. All I can say is that at that time, I'm not sure I thought I would ever see City beat United at Old Trafford. It was the most impeccable performance both on and off the pitch, a day I will never forget and one I still think about now, even with all of the unbelievable days and moments that have followed.
READ: Guardiola | 'Foden ready for action'
WATCH: City's Old Trafford Derby Avengers
Liam Wright
March 2014 and City find themselves in a similar position to where we are now. We've won the League Cup and we're closing in on a double and breaking the English scoring record for a single season. Also, we were head to head with Liverpool with a trip to our nearest rivals looking like a huge test if we're to win the Premier League.
It had been so far a disappointing season at United, The Chosen One was 8 months into his 6 year contract and they were collecting unwanted records like their previous manager had collected league titles. But United were still the English champions and in a derby the game doesn't always go to form.
However, on this night the result and the balance of the game went completely true to form. I had barely got into my seat in the East corner of Old Trafford before Edin Dzeko had put us one up. We were in complete control from the first minute and after another Dzeko goal, Yaya Toure slotted one in the bottom corner to make it three. Three more points, and 6 weeks later we were lifting the league title again.
We speak a lot about the humiliation of the 6-1 with good reason, but this night was the first time I felt like we were streets ahead of United.
Daniel Mallard
First thing I remember regarding the 6-1 day was the weather, very mild for an October day.

I met up with the lads who I go with regularly for Breakfast and some drinks at a pub in town to settle the nerves, including being filmed by a Eurosport TV film crew whilst in there.
The match itself was a spectacle, our end was out-singing them from start to finish. I vaguely remember Mario's first and it just being pandemonium, and the fluidity in our play continued throughout the game.
When Evans was sent off, even the biggest cynic must have known it would be our day after that, but we didn't know the extent of it.
The ball from Silva to Dzeko is often mythologised but, believe me, it's the 2nd best pass I've ever seen in the flesh (after Mario's to Serge at 93:20)
Cue eye rubbing, hugging and my mate dropping a blue flair on my cream desert boots.
Have you seen...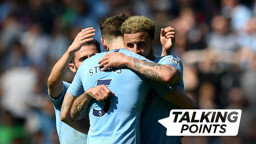 Dan Burke
It may have been eclipsed by the famous 6-1 a few years later, but I will never forget the first time I saw City win at Old Trafford.
City travelled to the other side of town on 10 April 2008 with the odds stacked firmly against them. The match had already been built up to huge proportions due to the fact it fell on the 50th anniversary of the Munich air disaster. A poignant minute's silence was impeccably observed before kick-off, and both teams wore commemorative kits for the occasion. But when the referee's whistle blew, football was all that mattered.
The form of both sides going into the game suggested City were in for a humbling afternoon, but Sven-Göran Eriksson's side made a bright start and took a shock lead through Darius Vassell. On the stroke of half-time, that shock turned to awe when debutant Benjani came from Zimbabwe to score on derby day with his shoulder, sparking joyful pandemonium in the away end.
What followed was 45 minutes of nail-biting tension but despite a late Michael Carrick consolation, City held firm to seal their first victory at Old Trafford for 28 years.
Of course, it would prove to be the first of many.
David Mooney
I was ill – and I mean really ill – on Sunday 23 October, 2011. I'd been working in the morning and by the time I'd got home, I wasn't ready for Derby Day. I wanted to crawl into bed and sleep. I don't deal with the nerves that surround a trip to Old Trafford well, so throw in possibly the worst cold that anyone had ever suffered and an early shift on a Sunday together, I really needed a pick-me-up.
With City and United clearly the best two teams in the country and with City still only with one victory at Old Trafford in my lifetime by that point – Sven's 2008 success – I didn't fancy my chances. However, Roberto Mancini's side dealt a huge statement of intent. The scoreline, while a record-equalling high for the Derby, was irrelevant: It was a performance of sheer domination.
Before Johnny Evans was sent off, City were on top. After it, they were toying with United and they strolled into a 3-0 lead. It got a little nervy at 3-1, but no City fan could believe their eyes when goals four, five and six hit the net late on. Knowing that City won the title that year over their rivals on goal difference makes it all the sweeter.
Needless to say, I felt a lot better that Sunday evening.