Men's Team
1
Guardiola eyes more Carabao Cup success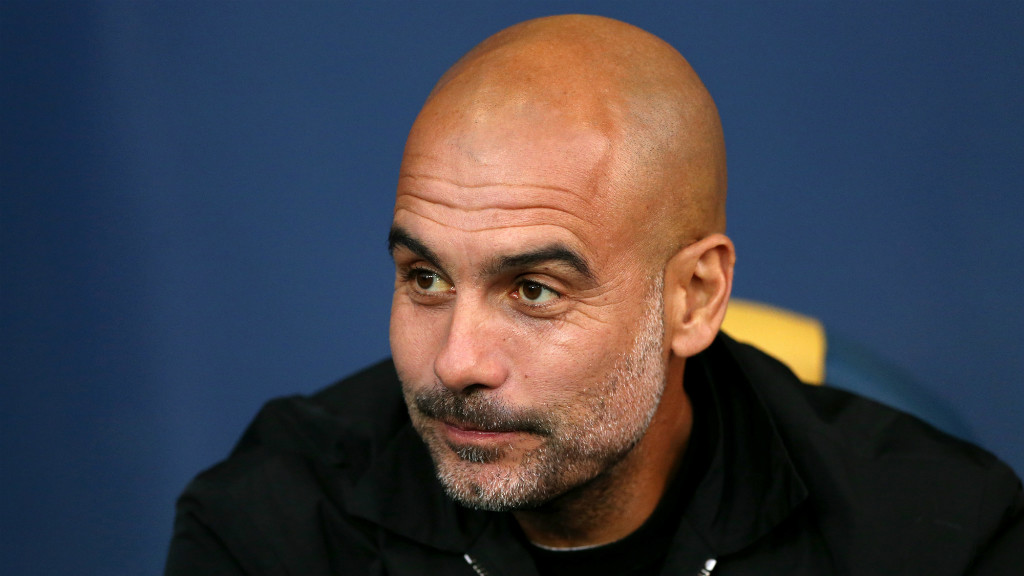 THE BOSS: Pep Guardiola watches on
Pep Guardiola says he is delighted with the performance of his players after the 3-0 win over Oxford in the Carabao Cup Third Round.
And the Blues boss has challenged his squad to go and repeat last season's success in the competition.
A much-changed lineup swept Oxford aside, winning 3-0 thanks to goals from Gabriel Jesus, Riyad Mahrez and a first City goal for Phil Foden.
It was a majestic display that saw City safely through to the last 16 – and Guardiola wants to go all the way again.
READ: Oxford 0-3 City | Match Report
READ: Foden | It's a dream come true
"I am so satisfied," he said afterwards. "The game showed me a lot of things. It was a really good performance."
"A little bit in front, for the last shoot, we missed a lot but the process was so good - we had a lot of the ball, as always.
"Congratulations for us to get to the next round. We are the Champions and we want to continue in the competition as long as possible.
"Yes, (I saw everything I wanted to see). If the players are here, it is because we trust them. I know how nice the guys are - I see it in every single training session and how they live in the locker room. I am so satisfied.
"Last season, we won the Carabao Cup but in the first game, it was 2-1 and then we won on penalties. All of the games were so tough. Today, we were so solid in all aspects."

Foden's first senior goal, an emphatic finish from Raheem Sterling's pass, capped a fine performance from the homegrown youngster.
Earlier, he played a defence-splitting diagonal ball in the build up to Jesus' opener, before supplying Mahrez with a brilliant throughball to set up City's second.
Afterwards, Guardiola described Foden as a "special" talent who will have a long City career.
"He celebrated like it was his first goal. The guy is special - he's a City fan and he loves the club," Guardiola said.
"You see it in his behaviour - every single action. He is already a great football player.
"I don't remember my first goal. Of course, it was a good moment but it was a long time ago!
"Hopefully, for Phil, it is the first of many.
"He also had an amazing assist and he was involved in the first goal. City have a player for the next years."