Men's Team
1
Guardiola on Liverpool and transfer rumours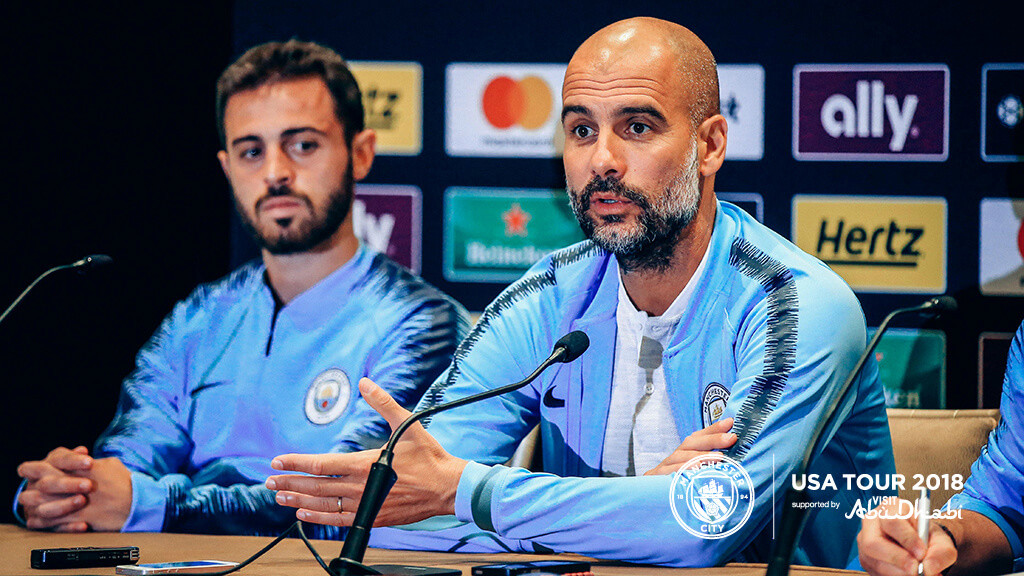 PRESS CONFERENCE: Pep Guardiola addresses the media ahead of Wednesday's game..,
Pep Guardiola is looking forward to seeing how his young City squad fare in Wednesday night's International Champions Cup clash against Liverpool.
The Blues lock horns with Jurgen Klopp's Champions League finalists at MetLife Stadium in New York in our second game of the tournament, having kicked-off the 2018/19 campaign against Borussia Dortmund in Chicago on Friday.
With the majority of his senior squad still on their summer break, following their World Cup exploits, Guardiola is set to once again field several youngsters in his starting XI – and he is eager to discover the results of the experience.
"It's nice for the young players that we have," he told press.
"We're going to play against one of the best teams in Europe – Champions League finalists.
READ: Super-charged Sane ready to be unleashed
WATCH: New away kit | Behind-the-scenes
READ: Foden's City power play
"The young players will play against Mo Salah, Virgil Van Dijk, James Milner… It will be a good experience for them to see what you have to do to achieve a high level.
"It will be good practice to see how the players react in an important game.
"Liverpool is always a contender to win the title. With the history they have, they are always a contender.
"We're happy (to be playing in the ICC). Last season, we came here on an American tour and it was perfect in LA and the other places. It's a fantastic place to come.
"Always at the beginning of the season, the expectation of every team is high – we want to do really well and continue what we started two seasons ago.

"We will change some things and try some things. Nobody knows what will happen. Next season, we are just going to play."
HAVE YOU SEEN...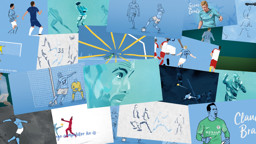 Asked whether he is looking to strengthen further, after the signing of Riyad Mahrez, Guardiola replied he has time to consider his options but asserted his is not interested in signing alleged target Miralem Pjanic.

"We still have a few weeks," he continued. "We are going to decide but at this moment, we are good enough.
"We have players in each position. In the holding position, we have players who can play there.
"We are not interested in Pjanic. He is a top player but we are not interested in him.
"We will see in the last few days whether we will sign one player or wait."