Men's Team
1
Bernardo targets Champions League glory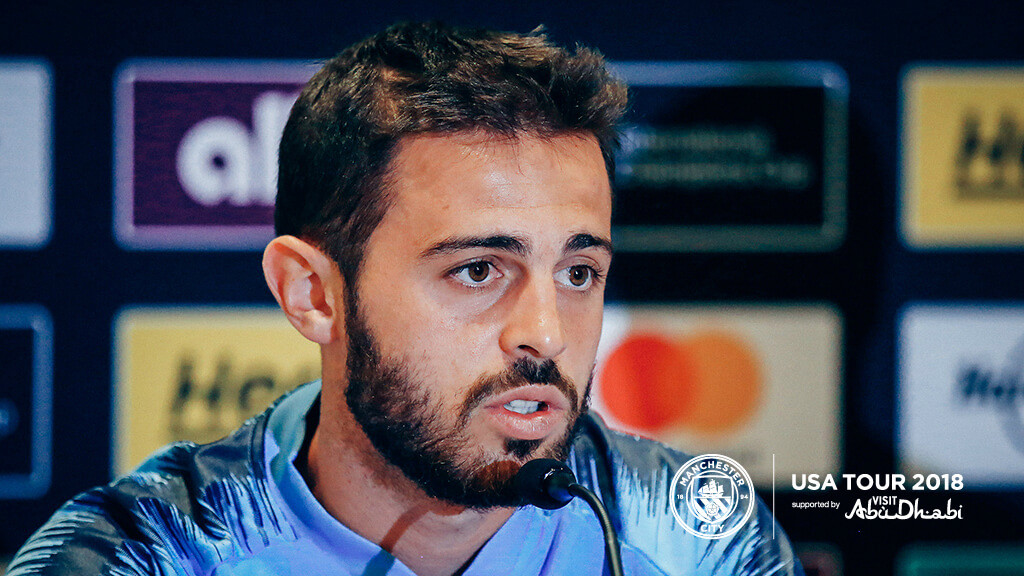 PRESS CONFERENCE: Bernardo Silva addresses the media ahead of City's game with Liverpool...
Bernardo Silva believes City's remarkable achievements of 2017/18 could only be bettered next season with Champions League success.
The Portugal star's debut campaign in Manchester heralded two trophies – the Premier League and Carabao Cup – but the Blues were left disappointed in Europe, exiting the competition at the quarter-final stage to Wednesday night's International Champions Cup opponents Liverpool.
Bernardo asserts City are determined to progress further in next year's tournament, as well as the FA Cup.
"The Champions League is one of the most important – if not the most important - competitions in Europe," he stated.
"It's a goal for us. We want to try and do better than last season.
"We know it's a different competition from the Premier League. In the Premier League, you have to be regular and if you have a bad game, you can recover.
"In the Champions League, you have to focus 100% and if you make mistakes, you'll be out.
READ: Guardiola on Liverpool and transfer rumours
WATCH: New away kit | Behind-the-scenes
READ: Sane eager to be unleashed
"We will try and do better and hopefully, give our fans some happiness in that area.
"We know that in the Premier League, what we did was fantastic. It's not easy to do the same.
"The FA Cup was also a disappointment for us. We will try and go for all of them, knowing it's really complicated.
"We have a lot of ambition and a very good team."
With no team having retained the Premier League title since the 2008/09 campaign, Bernardo added City will have to be mentally strong if the Blues are to make history once again.
"This year, it will be more difficult," he continued. "If you look over the last few years in the Premier League, no-one has won two trophies in a row.

"The last team was United and that was some time ago.
HAVE YOU SEEN...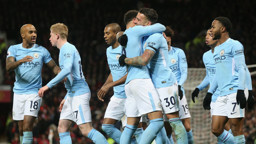 "The other teams will now look at us in a different way and they will want to stop us. Our job is to continue in the same way and try to win it again."

Previewing Wednesday night's encounter against the 2017/18 Champions League finalists, Bernardo declared he is pleased to be facing such challenging opposition in preparation for the upcoming campaign.
"They're improving – they are buying very good players," he reflected. "We have to look at ourselves and keep improving, getting better and better, to start the season well.
"We have big opponents – fantastic teams who will play against us and try to stop us but that's football."
With the signing of Riyad Mahrez, competition for Bernardo's squad position has never been tougher – but the Portugal man asserts he has welcomed the Algerian's arrival and likes what he has seen so far.
"Everyone is impressed," he praised. "He's a fantastic player.

"He's shown over the last few years and he won the title with Leicester.
"He will improve the squad for sure and it's great to have him with us."
The playmaker also shared his thoughts on Pep Guardiola and Kevin De Bruyne's good news, regarding their FIFA award nominations.
Guardiola was shortlisted for the Coach of the Year gong, while De Bruyne was included in the Best Men's Player category.
"It's great to have them nominated," smiled Bernardo. "City is well-represented.
"Both of them are big names in the Club. Especially last season, they had a very good season for the Club and for all of us.
"They were one of the reasons for that (success)."