Men's Team
1
Bernardo backs Jesus to kick on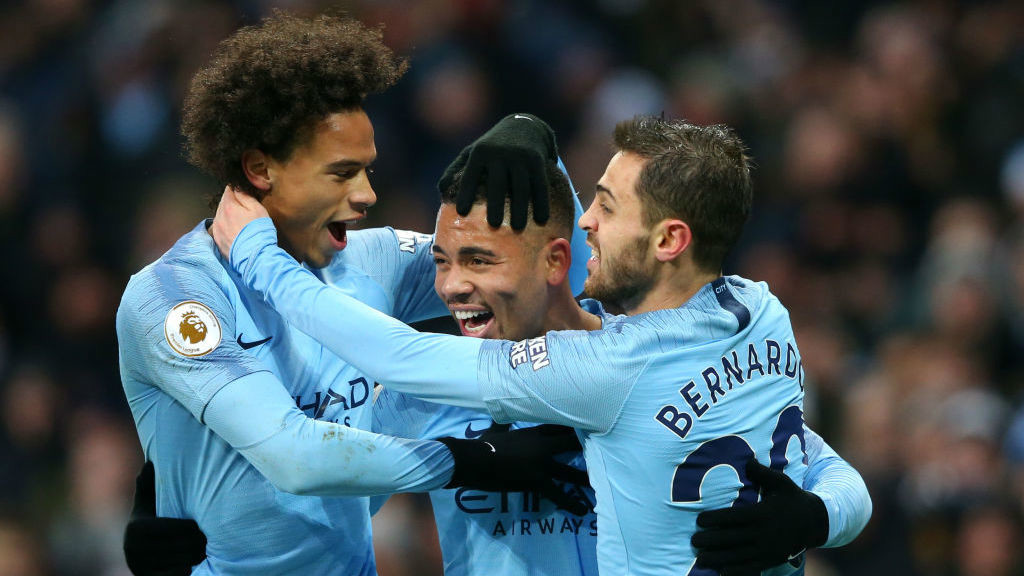 FAB GAB: Leroy Sane and Bernardo Silva are the first to salute Gabriel Jesus
Bernardo Silva is delighted to see Gabriel Jesus return to his scoring ways, after bagging two against Everton in City's 3-1 win.
After falling short to Chelsea in our previous Premier League clash, the Blues were keen to bounce back. So, in bitterly cold conditions at the Etihad, a Jesus brace followed by Raheem Sterling's header sealed the victory over the Toffees.
Jesus' opener for City was his first Premier League goal since August, ending a run off 11 games, and his team mate was thrilled to see him back on the scoresheet.
READ: Report | City 3-1 Everton
GALLERY: Slick City seal Toffees win
"It was good after the defeat against Chelsea to give an answer," Bernardo explained. "It was not an easy game.
"To have difficult games against Hoffenheim and Everton, it was good to come back from that.
"The next two months are hard, we need to be focused and fit, get as many wins as can to recover first position and go as far as we can in other competitions."
"We are happy with Jesus' two goals and hopefully he can score more and win more titles."