Men's Team
1
De Bruyne: City building for years of success ​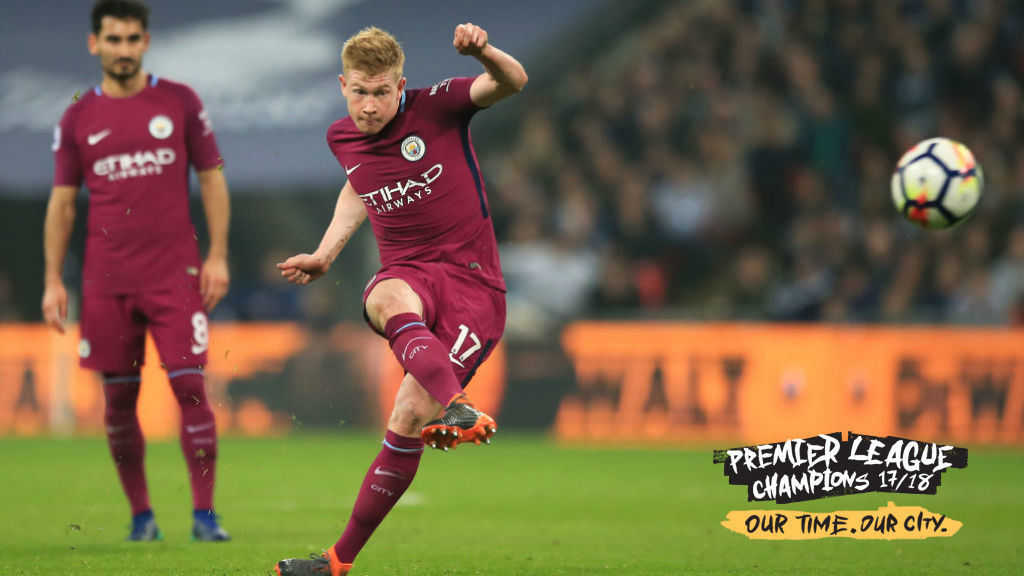 CHAMPIONS: KDB reacts to becoming a Premier League winner for the first time
Kevin De Bruyne believes Manchester City's young squad are capable of sustained success.
City were crowned Premier League champions on Sunday with five matches to spare having scored 93 goals and counting.
And with the average age of the squad having reduced significantly under Pep Guardiola's watch, De Bruyne, a PFA Player of the Year nominee, is hopeful this is the start of something special.
"The club has planned for this [with the recruitment of young players] and we want to make that [sustained success] happen now," he said.
"It's no coincidence that the type of players brought in over the last year or two have all been of a similar age and we will look to build as a group together.
"The feeling amongst the squad is great. We have enjoyed the season a lot but there is work to do if we want to achieve more in future.
"That can be the trickiest thing in football, to not only win but keep winning. Having such a young squad will hopefully help us to achieve that."
READ: Aguero grateful to avoid late drama
READ: Kompany - this win for the fans
Guardiola has received huge praise this season for the quality of football City have played throughout the season.

A trophyless debut campaign saw some question whether his approach to football, honed under Johan Cruyff at Barcelona, would work in the more robust surroundings of the Premier League.
But City's results this term speak for themselves and De Bruyne says Guardiola's management has been central to the success we have had this season.
"Everyone knows he's one of the best coaches in the world," he said.
"To achieve what he has achieved in the game is special and to be part of a group of players led by him can only help us to keep developing.
"He came in two years ago and changed the way we play. That obviously takes time to adapt to but we've developed together and this season is a reward for all that work.
"What we want to do now is continue playing the way we have this season and become even stronger.
"He's a big part of that and hopefully these can be his first trophies of many here at City."
Perhaps the only major negative of City's season was our defeat to Liverpool in the Champions League quarter-final.

It's a competition City want to win – but our run to the semi-finals in 2015-16 remains our best performance.
However, De Bruyne says he's seen enough to suggest better times lie in wait.
"Of course, that's the next step for us," he said.
"I think we have played some great games in the Champions League and we've not been too far away.
"Maybe we haven't gone as far as we would have liked, but there have been performances along the way that show we could do something special in the future.
"It's great to play at the highest level and success doesn't come easy when you're playing against teams who have been around it for so many years, but we improved a little on last season and we'll look to do the same again next year. It's what we all want.
"To do the best we can in all of the competitions and the Champions League is no different."