Men's Team
1
Where to watch Manchester City v Liverpool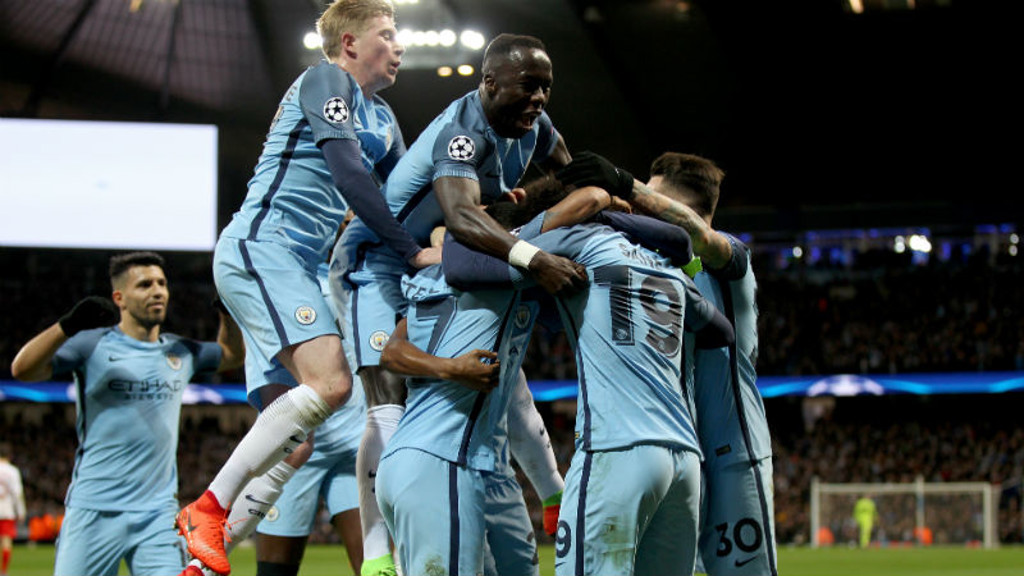 HEADER - Stones heads the ball
Find out how you can tune in to watch Manchester City v Liverpool in the Premier League.
The crucial clash at the top of the Premier League between the sides of Pep Guardiola and Jurgen Klopp will be played at the Etihad Stadium at 4:30pm on Sunday 19 March.
Blues living in the UK can catch all the action live on Sky Sports, while our fans around the world can find out how they can watch the game courtesy of livesoccertv.com...
| | |
| --- | --- |
| Albania | SuperSport 4 Digitalb |
| Algeria | beIN Sports Arabia 11 HD |
| Angola | SuperSport 3 Africa |
| Anguilla | Flow Sports Premier |
| Antigua and Barbuda | Flow Sports Premier |
| Australia | Optus Sport |
| Azerbaijan | Idman TV |
| Bahamas | Flow Sports Premier |
| Bahrain | beIN Sports Arabia 11 HD |
| Bangladesh | Star Sports Select HD2 |
| Barbados | Flow Sports Premier |
| Benin | SuperSport 3 Africa |
| Bermuda | Flow Sports Premier |
| Bhutan | Star Sports Select HD2 |
| Bosnia and Herzegovina | SportKlub 1 Serbia |
| Botswana | SuperSport 3 Africa |
| Brazil | ESPN + Brasil |
| British Virgin Islands | Flow Sports Premier |
| Bulgaria | Diema Sport |
| Burkina Faso | SuperSport 3 Africa |
| Burundi | SuperSport 3 Africa |
| Cameroon | SuperSport 3 Africa |
| Canada | Sportsnet World Now,Sportsnet World |
| Cape Verde | SuperSport 3 Africa |
| Cayman Islands | Flow Sports Premier |
| Central African Republic | SuperSport 3 Africa |
| Chad | SuperSport 3 Africa,beIN Sports Arabia 11 HD |
| China | Ssports Live Streaming |
| Comoros | SuperSport 3 Africa |
| Congo | SuperSport 3 Africa |
| Congo DR | SuperSport 3 Africa |
| Costa Rica | Sky HD |
| Cote D'Ivoire | SuperSport 3 Africa |
| Czech Republic | DIGI Sport 1 |
| Denmark | TV3 Sport 2,Dplay Denmark,Viaplay Denmark |
| Djibouti | SuperSport 3 Africa,beIN Sports Arabia 11 HD |
| Dominican Republic | Sky HD,Flow Sports Premier |
| Egypt | beIN Sports Arabia 11 HD |
| El Salvador | Sky HD |
| Equatorial Guinea | SuperSport 3 Africa |
| Eritrea | SuperSport 3 Africa |
| Estonia | Viasat Sport Baltic |
| Ethiopia | SuperSport 3 Africa |
| Finland | Viasat Football HD,Viasat Sport Premium,Viaplay Finland |
| Gabon | SuperSport 3 Africa |
| Gambia | SuperSport 3 Africa |
| Ghana | SuperSport 3 Africa,SuperSport 11 |
| Greece | OTE Sport 1 |
| Grenada | Flow Sports Premier |
| Guatemala | Sky HD |
| Guinea | SuperSport 3 Africa |
| Guinea-Bissau | SuperSport 3 Africa |
| Honduras | Sky HD |
| India | Star Sports Select HD2 |
| Indonesia | beIN Sports 1 |
| International | LFCTV GO,TalkSport Radio World |
| Iran | beIN Sports Arabia 11 HD |
| Iraq | beIN Sports Arabia 11 HD |
| Ireland | SKY GO Extra,Sky Go UK,Sky Sports 1/HD UK,BBC Radio 5 Live,NOW TV UK |
| Israel | Sport 2 |
| Italy | Sky Sport 3 HD Italia |
| Jamaica | Flow Sports Premier |
| Japan | J Sports 2 |
| Jordan | beIN Sports Arabia 11 HD |
| Kenya | SuperSport 3 Africa |
| Korea Republic | SBS ESPN Korea |
| Kuwait | beIN Sports Arabia 11 HD |
| Latvia | Viasat Sport Baltic |
| Lebanon | beIN Sports Arabia 11 HD |
| Lesotho | SuperSport 3 Africa |
| Liberia | SuperSport 3 Africa |
| Libya | beIN Sports Arabia 11 HD |
| Lithuania | Viasat Sport Baltic |
| Macau | Ssports Live Streaming |
| Macedonia | SportKlub 1 Serbia |
| Madagascar | SuperSport 3 Africa |
| Malawi | SuperSport 3 Africa |
| Malaysia | Astro SuperSport 3 |
| Maldives | Star Sports Select HD2 |
| Mali | SuperSport 3 Africa |
| Mauritania | beIN Sports Arabia 11 HD |
| Mauritius | SuperSport 3 Africa |
| Mexico | Sky HD |
| Mongolia | SPS HD |
| Montenegro | SportKlub 1 Serbia |
| Montserrat | Flow Sports Premier |
| Morocco | beIN Sports Arabia 11 HD |
| Mozambique | SuperSport 3 Africa |
| Namibia | SuperSport 3 Africa |
| Nepal | Star Sports Select HD2 |
| Netherlands | Ziggo Sport Select |
| Nicaragua | Sky HD |
| Niger | SuperSport 3 Africa |
| Nigeria | SuperSport 3 Africa,SuperSport 3 Nigeria,SuperSport 11 |
| Norway | TV2 Sumo,TV2 Sport Premium |
| Oman | beIN Sports Arabia 11 HD |
| Pakistan | Star Sports Select HD2 |
| Palestinian Territory | beIN Sports Arabia 11 HD |
| Panama | Sky HD,Flow Sports Premier |
| Philippines | beIN Sports 1 |
| Poland | Canal+ Sport Online |
| Portugal | Sport TV3 |
| Qatar | beIN Sports Arabia 11 HD |
| Romania | Dolce Sport 2 |
| Rwanda | SuperSport 3 Africa |
| Saint Kitts and Nevis | Flow Sports Premier |
| Saint Lucia | Flow Sports Premier |
| Saint Vincent and the Grenadines | Flow Sports Premier |
| Sao Tome And Principe | SuperSport 3 Africa |
| Saudi Arabia | beIN Sports Arabia 11 HD |
| Senegal | SuperSport 3 Africa |
| Serbia | SportKlub 1 Serbia |
| Seychelles | Flow Sports Premier,SuperSport 3 Africa |
| Sierra Leone | SuperSport 3 Africa |
| Slovakia | DIGI Sport 1 |
| Slovenia | SportKlub 1 Slovenia |
| Somalia | beIN Sports Arabia 11 HD |
| South Africa | SuperSport Maximo,SuperSport 3,SuperSport 3 Africa |
| South Sudan | beIN Sports Arabia 11 HD,SuperSport 3 Africa |
| Spain | Movistar+,Movistar TV Fútbol |
| Sri Lanka | Star Sports Select HD2 |
| Sudan | beIN Sports Arabia 11 HD |
| Swaziland | SuperSport 3 Africa |
| Sweden | Viaplay Sweden,Viasat Sport Premium |
| Syria | beIN Sports Arabia 11 HD |
| Tanzania | SuperSport 3 Africa |
| Thailand | beIN Sports 1 HD |
| Togo | SuperSport 3 Africa |
| Trinidad and Tobago | Flow Sports Premier |
| Tunisia | beIN Sports Arabia 11 HD |
| Turkey | Idman TV |
| Turks and Caicos Islands | Flow Sports Premier |
| Uganda | SuperSport 3 Africa |
| Ukraine | Futbol 2 |
| United Arab Emirates | beIN Sports Arabia 11 HD |
| United Kingdom | Sky Go UK,BBC Radio Manchester,NOW TV UK,SKY GO Extra,Sky Sports 1/HD UK,BBC Radio 5 Live |
| United States | NBC USA,NBC Sports Live,Telemundo Deportes En Vivo,Telemundo,fuboTV |
| Yemen | beIN Sports Arabia 11 HD |
| Zambia | SuperSport 3 Africa |
| Zimbabwe | SuperSport 3 Africa |