First Team News
1
Things we love: Jesus and Ilkay on their way back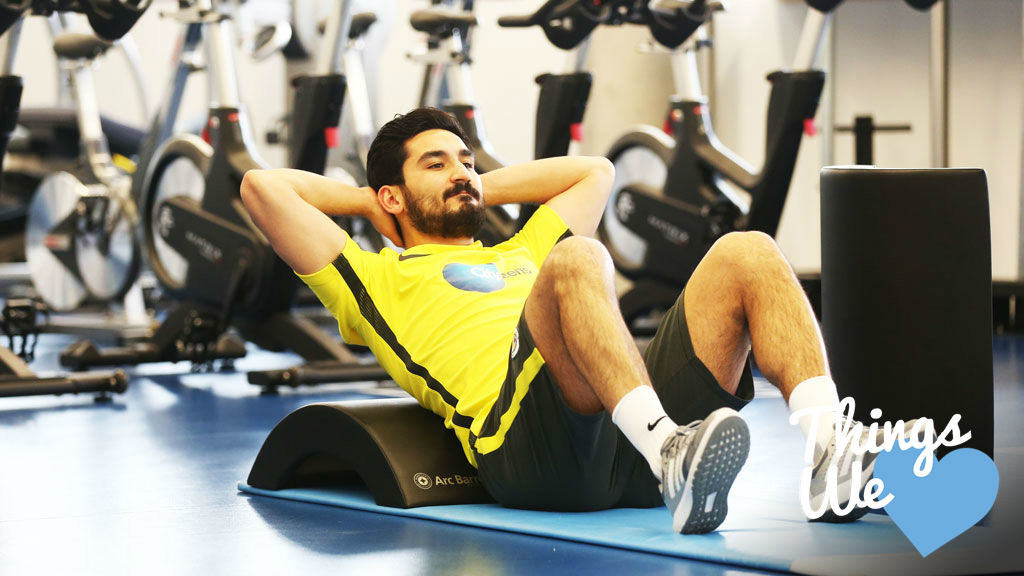 LEAN BACK: Ilkay Gundogan gets to work at the City Football Academy
We've booked a place at Wembley and strengthened our Premier League position but what else has gone on so far in March?
Here are our favourite City-centric things from across the great and mysterious world wide web...
Over Stones and Sea
It wasn't the result we wanted in Monaco but you, the travelling fans, certainly made us proud. The noise created from far away at one end of the Stade Louis II kept the players going on a difficult night and it was certainly appreciated by John Stones.
Man City - Over Land and Sea 👏🏻💙 pic.twitter.com/EDVJHGt6Ag

— Manchester City (@ManCity) March 15, 2017
Mini De Bruyne
Has it been a year already? Oh, he's grown so much!
Kevin De Bruyne's son, Mason Milian, celebrated his first birthday earlier this month and he's certainly got a look of his dad.
Happy birthday to our little prince. 1 year old already. Unbelievable to see what this little man can do already 😍🎉 pic.twitter.com/GDBfo9Pchw

— Kevin De Bruyne (@DeBruyneKev) March 10, 2017
Returning Heroes
Ilkay Gundogan has been away for a while but he's back in Manchester now and looking cool!
Back in town with recharged batteries.
Have a great start into the week everyone! #StreetsOfManchester #Mondays pic.twitter.com/YfHbT6CczJ

— Ilkay Gündogan (@IlkayGuendogan) March 13, 2017
Another key player fighting back to fitness, Gabriel Jesus has taken to the water to strengthen his body.
Phelan 50
City's former left-back Terry Phelan turns 50 today. Phelan garnered something of a cult hero status at City and it all gets covered in detail in this long interview with buzz.ie.
Yes Fab Can
Let's take a slight detour from City-based pixels; it's worth it. Fabio Cannavaro is a World Cup winning captain and became the first defender in 30 years to win the Ballon d'Or in 2006. Here's his story...
Light It Up
New York City's first home match of the 2017 MLS season was a 4-0 thrashing of DC United last week. Did this impressive lighting of the iconic Empire State Building have any inspirational effect?
We're celebrating @NYCFC's 2017 Home Opener by glowing in orange, white & blue tonight. Good luck this season, team! #NYCFC pic.twitter.com/y5N71WxDvJ

— Empire State Bldg (@EmpireStateBldg) March 12, 2017
Anything we've missed? Tweet us @ManCity and share your favourite finds from the week!