Men's Team
1
Guardiola: Kompany needs time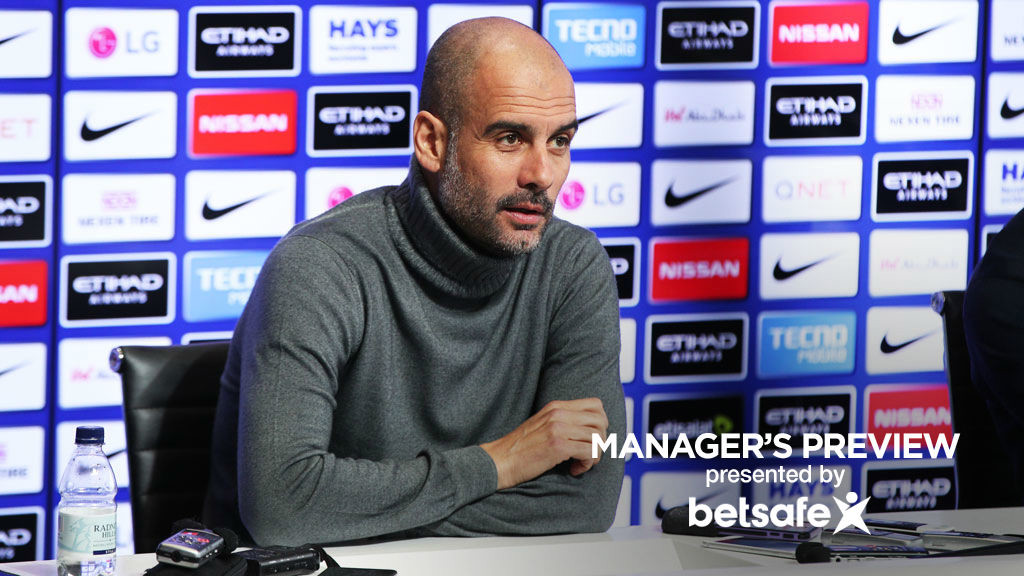 HIGH PRAISE: Guardiola is a big fan of Jurgen Klopp
Pep Guardiola says it would have been a risk to play Vincent Kompany in Manchester City's last two matches.
The Belgian defender was left of the squad for the games against Middlesbrough in the FA Cup and the Champions League last-16 defeat to Monaco, despite having trained for two weeks with the first team.
But Guardiola says Kompany's injury record means he is going to cautiously reintroduce him into his starting XI to avoid any further setbacks.
"The reason why is because he didn't play games because he was injured," Guardiola Said. "He was a long time injured and sometimes he has arrived and been injured again.
"It was a risk, I wanted to be sure.
"Now he is going to the national team to play more minutes. I wanted to be sure he can compete from the beginning, don't waste one game because he cannot play 90 minutes, or maybe when we play the last 15, 20 minutes he's injured again.
"I would like a little bit more time to be sure. But, of course, we are so happy he is fit.
"It was our desire from the beginning of the season but he was not fit. There are a lot of processes, a lot to do when you are not involved.
"Sometimes you need to see he understand that to do that. The first step is to be fit to make a training session and in the last two weeks he's been there."
City face Liverpool on Sunday in a crucial Premier League encounter as they look to bounce back from their Champions League exit.
Liverpool, currently fourth, have a fine record against their top-six rivals this season, something Guardiola says won't matter come Sunday.
And the City boss was full of praise for his opposite number Jurgen Klopp, a manager went head-to-head with during his time managing in the Bundesliga.
"In terms of the results until now, yes [they are a threat against the best sides]," he said. "But it's a new game and anything can happen.
"Klopp is a top coach. It's an attacking side. Win the ball and attack. He likes to attack in four, five, six seconds all the time.
"Teams when they attack you feel comfortable and when they defend deep sometimes they have more problems. It's a top team.
"He's a top trainer. I respect a lot. Huge talented players, English players and foreign players. I think it's a really good team.
"A good test against one of the best teams in the Premier League. Tough game."