Men's Team
1
City's US tour: Key info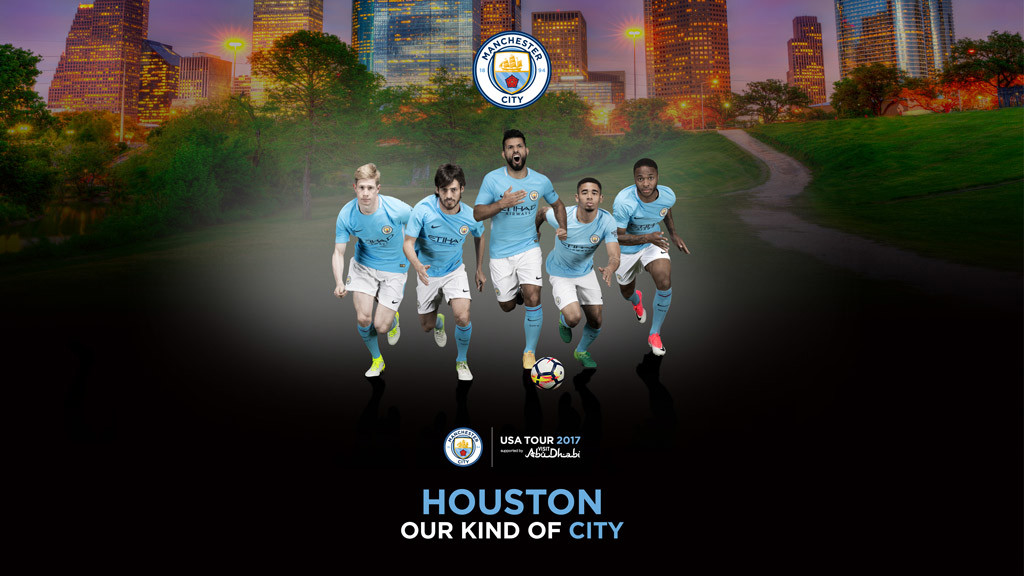 City are on their way to the USA to take part in the 2017 International Champions Cup, presented by Heineken.
The Blues will take on Manchester United in one of three fixtures scheduled - and that game will be the first time in history the sides have met overseas.
The match will take place at the NRG Stadium this Thursday, 20 July with City also set to face Tottenham and Real Madrid in this, the fifth International Champions Cup.
City will take on Tottenham at Nashville's Nissan Stadium and Real Madrid in Los Angeles as Pep Guardiola fine tunes his squad ahead of the 2017/18 campaign.
Visit our dedicated US tour page here
Supporters can visit at www.internationalchampionscup.com for access to buy tickets.
Thursday, July 20
Manchester United. v Manchester City F.C. – 8.30pm CDT
Wednesday July 26
Real Madrid v Manchester City – Los Angeles Memorial Coliseum; Los Angeles, California - 8pm PCT
Saturday, July 29
Manchester City v Tottenham Hotspur – Nissan Stadium; Nashville, Tennessee - 5pm CDT
---
Man City Stateside: Talking Points
Manchester City head out to the US to step up pre-season preparations ahead of the new campaign - here are three debating points to consider ahead of the trip
All you need to know about Space City!
USA Tour guide: Los Angeles
The Coliseum's capacity is how much?! This fact and much more here
USA Tour guide: Nashville