Tickets and Travel
1
USA tour: City v United supporter information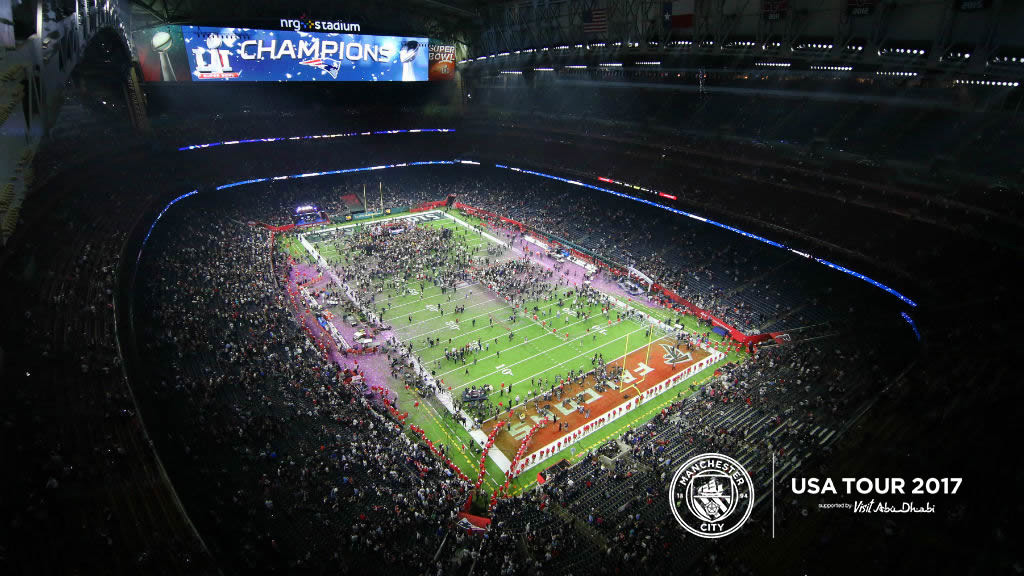 NRG Stadium
Manchester City's pre-season tour of the USA kicks off against Manchester United in their International Champions Cup opener on 20 July.
Here's everything you need to know if you're attending the game at the NRG Stadium in Houston.
NRG Stadium
NRG Stadium is a multi-purpose stadium, in Houston, Texas, United States and has a seating capacity of 71,795.
The stadium is the home of the National Football League's Houston Texans, the Houston Livestock Show and Rodeo, the Texas Bowl, international soccer matches for the USA National Soccer Team, and other events.
The stadium served as the host facility for Super Bowl XXXVIII on February 1, 2004 and Super Bowl LI on February 5, 2017. NRG Stadium is part of a collection of venues (including the Astrodome), which are collectively called NRG Park.
Click here for stadium seating plan.
Getting there
By METRORail:
The Houston Metro and its METRORail operates various routes near and around NRG Park.
The Houston Metro and METRORail is available transportation option for NRG Park events and operate various routes near and around the complex.
Click here for METRORail locations.
By Car:
Depending on the direction you are travelling from there are several routes to access the stadium. Click here for local driving directions in and around Houston.
A parking map is available here.
Access information
NRG Park recognizes the needs of guests with disabilities, as defined by the American Disabilities Act.
NRG Park continues to make every effort to comply with state and federal accessibility regulations and accommodate guests with disabilities.
NRG Park's Access Centers are located in all facilities at our Guest Services locations.
The stadiums accessibility guide is available here.
Opening times
The stadium opens 90-minutes prior to kick-off for supporters with general admission tickets. Hospitality opens at 6:30pm. There is no dress code within the stadium but please note you must 21 and over to consume alcohol.
Please note that supporters will be subject to security checks upon entry to the stadium.
Anyone entering the stadium must adhere to the venue's bag policy, available here.
Food and drink is not allowed to the brought in to the stadium.
Please ensure you keep your ticket safe at all times as there are strict deadlines in place for requesting duplicate tickets.
Fan zones
Join us at the NRG Stadium between 5pm and 8.30pm, where you can sign up to be a Cityzen, enter competitions and grab some giveaways.
There will also be a unique photo opportunity as well as the chance to take penalties against RoboKeeper!
Come and find us at Lot 18, Blue next to the NRG Stadium.
Flags and banners
Banners are allowed in to the NRG Stadium subject to the following restrictions:
No banner can be larger than 5 feet high x 8 feet long, and poles are not allowed
No banner can cover any signage or decoration in the stadium
No banner can block the view of the pitch or supporter
No offensive language or political statements.
Contact us
If you have any questions whilst in Houston, you can contact the Club's Supporter Liaison Officer on +44 (0)7827 997817 or by email on slo@mancity.com.
You can also tweet our official service Twitter account, @ManCityHelp
A Club representative will also at the stadium from 5:30pm on matchday, located in the Main Box Office on Budweiser Plaza, next to the Go Texans Store.