Men's Team
1
Guardiola gives Gabriel Jesus injury update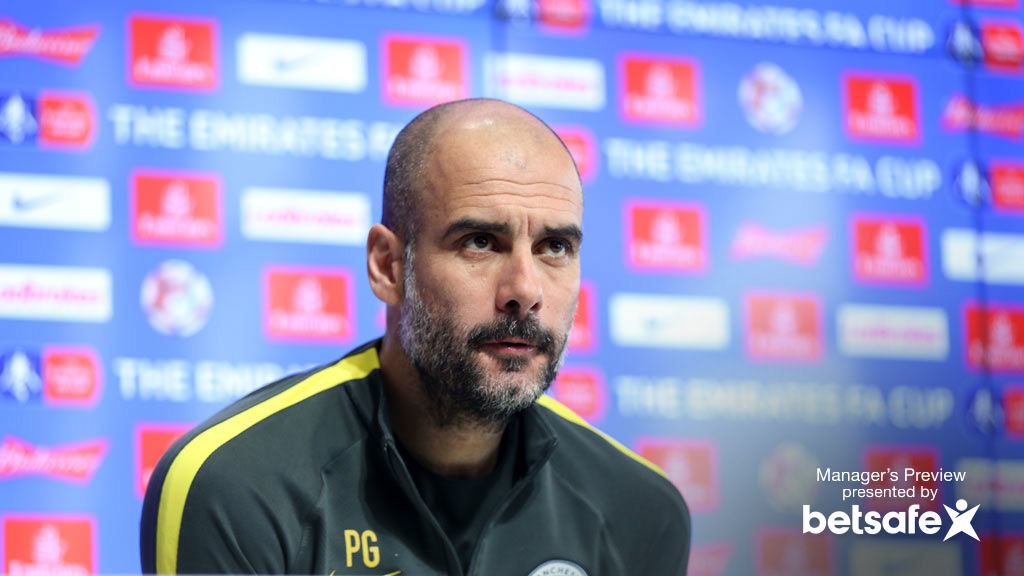 THE BOSS: Guardiola has close to a full-strength squad
Manchester City manager Pep Guardiola says Gabriel Jesus could be out for "two to three months".
The 19-year-old was withdrawn after 15 minutes of City's 2-0 win at Bournemouth on Monday night after fracturing his metatarsal and joins long-term absentee Ilkay Gundogan on the treatment table.
Jesus has since undergone successful surgery in Barcelona in a bid to repair the problem - but Guardiola admits he faces a lengthy spell on the sidelines.
"Last night, he made an operation and it was good," Guardiola said. "Now it's important he recovers well and he's going back when he will be fit, at the end of the season or next season.
"Now we send all our support to him and his family and we are waiting until he is back.
"People say [he will be out] between two and three months.
"Everybody [else] is almost okay. Except the long injuries, the others are okay. Little problems some of them but no big issues."
The injury to Jesus gives Sergio Aguero a chance to reclaim his starting place in the side.
The Argentine has started the last three games on the bench because of the form Jesus was showing before his setback.
Guardiola has been impressed with Aguero's professionalism and says his ability has never been in question.
"He was from the beginning of the season, not just these three games, playing always good – not just Sergio, all the players.
"It's not easy for the players who do not play and be out for a long, long time in many cases, like Kelechi Iheanacho, Nolito or the other players. Their behaviour has been more than professional, it was perfect, and Sergio too.
"He showed in the last minutes against Swansea, for example, or in the last game at Bournemouth after the injury from Gabriel where he came in and played good and scored a goal.
"I don't have doubts about the quality because it was always there.
"Sergio has to do what he has done all of his career, nothing more. What I am asking of Gabriel Jesus I am not asking of central-defenders or Iheanacho or wingers. Every player has his own quality.
"I am not expecting Gabriel to do what Sergio does and I am not going to ask Sergio to do what Gabriel did.
"Every player has his quality. Just go there, play as best as possible and that's all. Gabriel has his own qualities and Sergio has his own qualities.
"With both we are a stronger team. Now we've had an unlucky situation with Gabriel like we had with Gundogan and with the other players we are going to fight."