First Team News
1
Guardiola ready to unleash Sane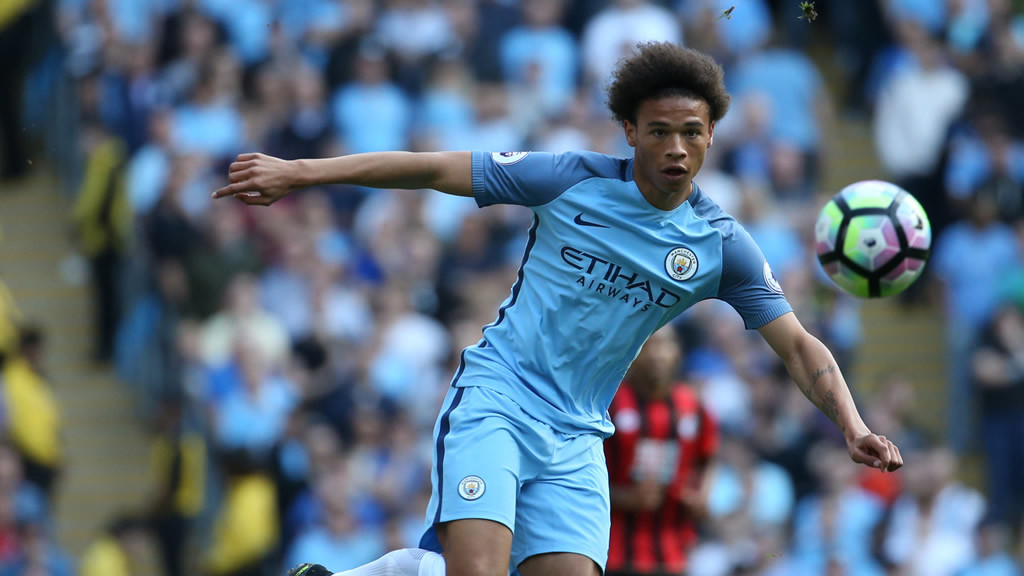 ON SANE: Pep ready for German international to start
Eight wins from eight with 25 goals scored and four conceded – still, Pep Guardiola is not completely satisfied.
The latest victory, a one-sided 4-0 win over Bournemouth on Saturday, contained plenty of pleasing movements for the coach but Guardiola still believes his side can play at a higher level.
Pep highlighted the high pressing in the second half as one such area for improvement, although he did concede that his squad has assimilated his ideas quicker than he expected.
Speaking to journalists following the win over the Cherries, the City boss also moved to temper expectations inflated courtesy of the team's perfect start and emphasised that he doesn't place much stock in records.
"I'm not going to say we will achieve 20 games in a row without defeat," the 45-year old said.
"Believe me, we are going to lose. I hope as late as possible. We are a good team but there are many things we can make better.
"Of course we are going to try to win the League Cup game. No doubt about it and then after we'll see.
"I'm a little bit surprised how much we are able to play some good level now. We create more chances than the opponent and concede less - that's the important thing.
"Of course we are so happy but I said before, it's not enough. Some movements in our high pressing after half-time was not good but it's good for that to happen because we can improve it.
"Maybe second half we played with two holding midfielders instead of one and the passing was different. Of course I like records only because that means we win games but I'm not here to compete with previous coaches."
Leroy Sane came off the bench for the second Premier League game in a row and looked lively once again following an exciting cameo in the Manchester derby.
Guardiola hinted that the German international will come into contention to start against Swansea in the EFL Cup third round tie now he's fully shaken off his muscle injury.
"Leroy was ready to start this game but I decided something different," he said. "He came to us injured but he's been training with us for the past one or two weeks and he gets better every day.
"I know his quality but he needs minutes and he will get them in the next game."