First Team News
1
Aguero and De Bruyne nominated for Ballon d'Or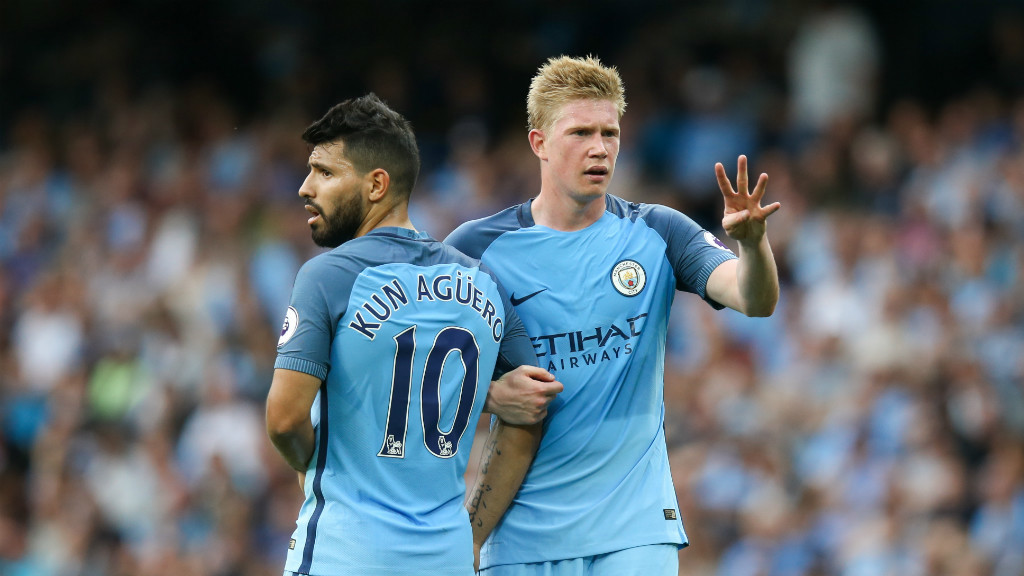 Sergio Aguero and Kevin De Bruyne have been nominated for the 2016 Ballon d'Or.
The Argentinian was the first nominee to be revealed as France Football began to unveil the 30-man group this morning, with the Blues midfielder included in the second announcement.
The prestigious award, which this year will solely be judged by European journalists after the magazine and FIFA parted ways, recognises 2016's best performing player.
With the French publication revealing the long list throughout the day, the City duo were joined by the likes of Gareth Bale, Lionel Messi, Cristiano Ronaldo and Toni Kroos, as well as fellow Premier League stars, Hugo Lloris and Jamie Vardy.
The full list of nominees is:
Sergio Aguero, Pierre-Emerick Aubameyang, Gareth Bale, Gianluigi Buffon, Cristiano Ronaldo, Kevin De Bruyne, Paulo Dybala, Diego Godin, Antoine Griezmann, Gonzalo Higuain, Zlatan Ibrahimovic, Andres Iniesta, Koke, Toni Kroos, Robert Lewandowski, Hugo Lloris, Riyad Mahrez, Lionel Messi, Luka Modric, Thomas Muller, Manuel Neuer, Neymar, Dimitri Payet, Pepe , Paul Pogba, Rui Patricio, Sergio Ramos, Luis Suarez, Jamie Vardy, Arturo Vidal.