First Team News
1
Pep: We must improve in both boxes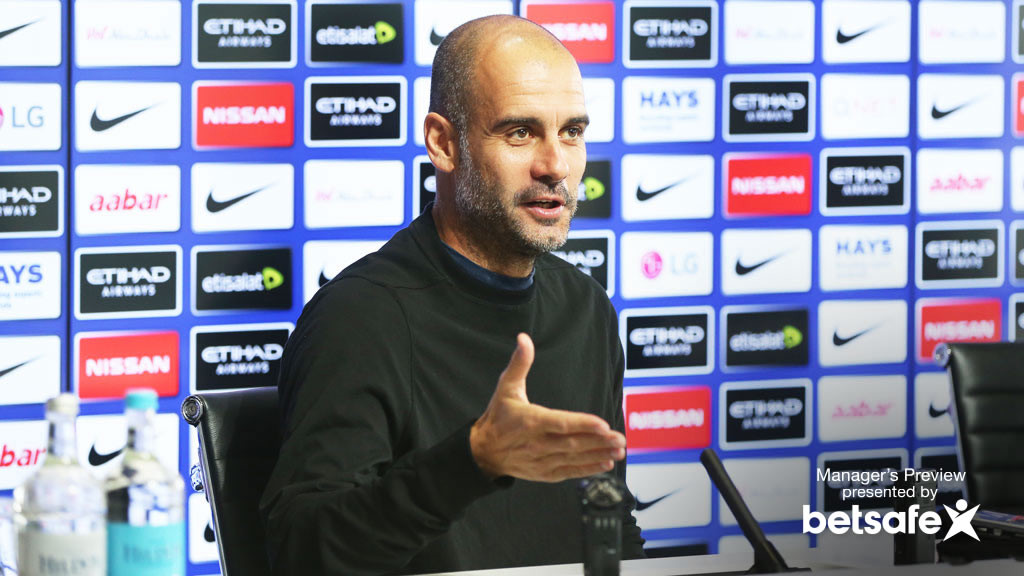 Pep Guardiola believes City have to improve at both ends of the pitch if they are to return to winning ways against Southampton.
Having made an exceptional start to the season City have stuttered in recent weeks but they have the chance to correct that when the Saints visit the Etihad Stadium on Sunday.
Pep is delighted with the build-up play of his side but he admits his side must be better when defending and attacking close to the goal.
He said: "We have to improve in the boxes, defensive and offensive, to be more clinical because everything happens there.
"You can create the build-up and many, many things like getting to the byline but in the boxes we were not good. When that happens against teams like Barcelona you cannot expect to win.
"You never give up and when that happens I'm happy. It's a concept. What happens in our box and how strong we are there is the same as how clinical we are in the opponent's box. When we arrive we must try to score goals.
"We didn't draw with Everton because of the penalties, there were many other options to score. They have to understand how important these moments in the box are. The ball is a bomb in the box and you have to score with it or get rid of it as quickly as possible."
Pep, however, did reserve praise for Raheem Sterling.
Guardiola insisted the young England winger showed excellent character in his performance during the heavy defeat at Barcelona and believes this is a promising sign for the future.
He said: "Sterling, for his first time in Barcelona, played with huge personality. He went at them and when it was 10 against 11 he kept the ball in play with huge personality in the Camp Nou against such a great team.
"That is good because he is 21-years-old so in the future he will be important for this team and the national team. That is what I wanted to see on Wednesday, they tried."
We'll have full coverage of City v Southampton on Sunday on mancity.com!