First Team News
1
Otamendi: We must build on momentum to stay top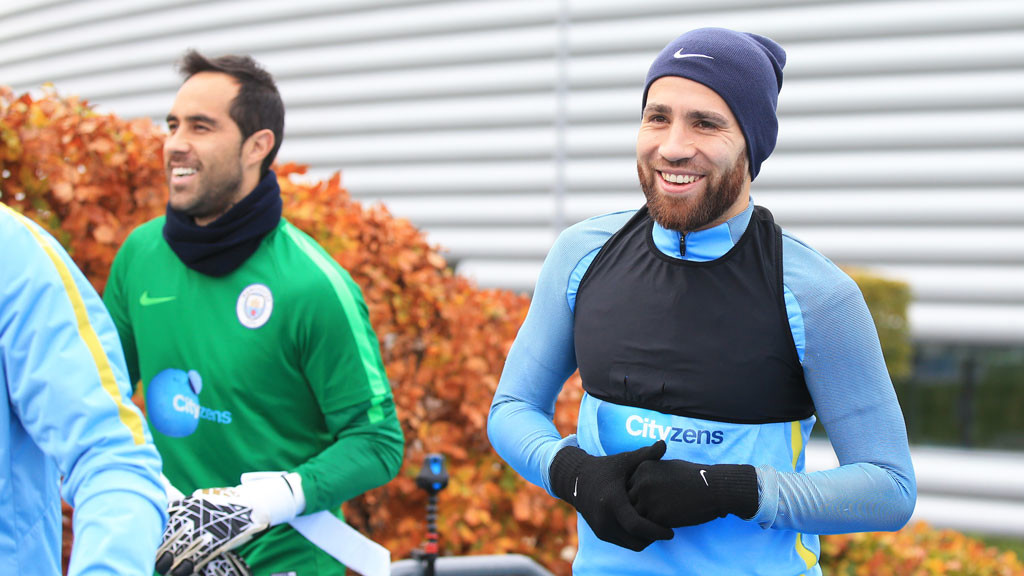 SOUTH AMERICA BOYS: Chile's Claudio Bravo and Argentina's Nicolas Otamendi
Nicolas Otamendi has insisted it is business as usual within the City squad ahead of Saturday's Premier League clash with Middlesbrough.
After an unforgettable victory over FC Barcelona in the Champions League on Tuesday night, City may have been forgiven for taking a moment to celebrate.
However, Otamendi insists the squad moved on immediately and are now fully focused on maintaining their position at the summit of the Premier League.
He said: "We are leaders of the Premier League and we want to keep being the leaders so to do that we need to win tomorrow.
"Our mentality and what the manager says to us is that we have to win. But every game is not the same, the rivalries are different but our mentality is always positive and focused on winning."
Although Aitor Karanka's Boro might not have the prestige of City's midweek opponents, Otamendi knows they can't be taken lightly.
"Middlesbrough are a team that are playing really well with the ball. They haven't scored from all the chances they've created in their first few games but we need to respect them," said the Argentinian.
"This Premier League is the kind of competition that you can't relax in. Any team, any rival can beat you.
"That's the beautiful thing about the Premier League. It's a very demanding competition and we need to focus 100%. If we do that tomorrow we'll have many chances to win the match."
In terms of how Tuesday night's result has affected the squad, Otamendi believes his teammate will be looking to use it as a springboard to a long, successful run of form.
"Barcelona are the kind of team that you always want to beat. I've never been able to beat them in the past so obviously you always enjoy beating such a good team as FC Barcelona.
"It gives you a boost as a player and as a team to beat them but that's not going to be worth it if we don't get good results in our next Champions League matches.
"For us it was important to win. It's always positive to beat a team like Barca but form can change all the time. For us it was a big step but we now have to keep this level."
There will be full coverage of City v Middlesbrough on mancity.com!